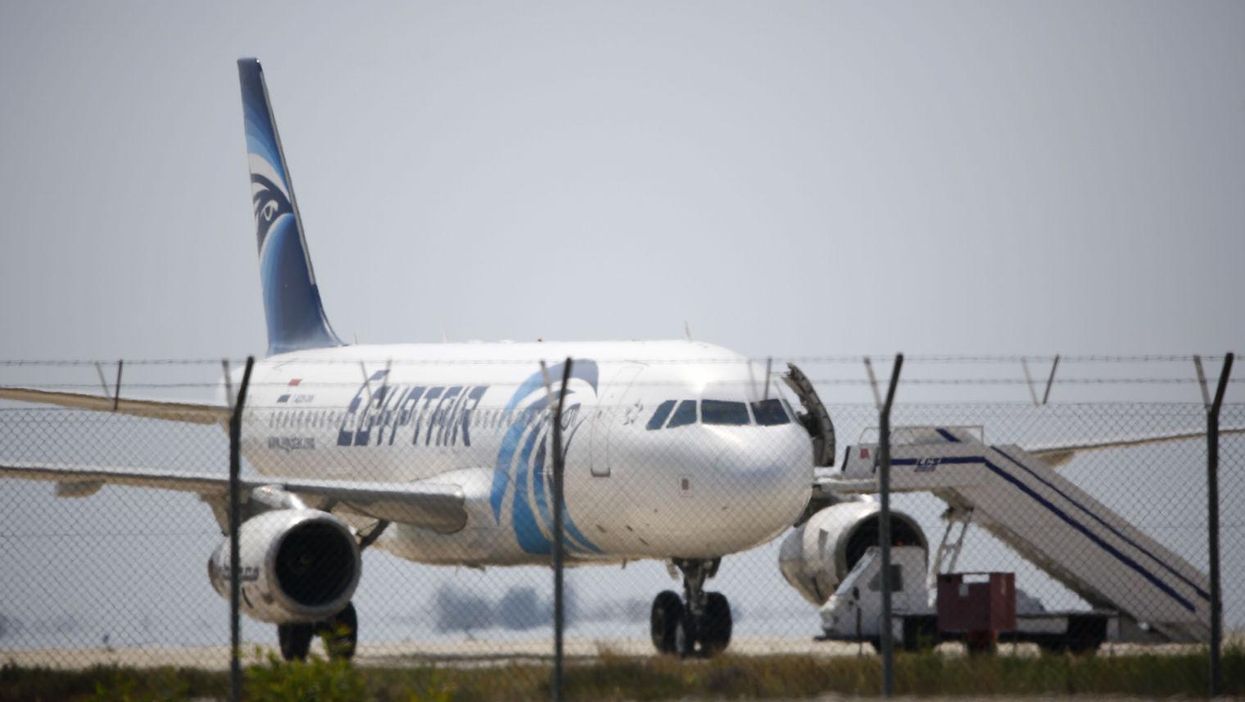 The EgyptAir flight 181 hijacker has been arrested, with the 55 passengers and staff evacuated safely after the craft was forced to land at Larnaca airport in Cyprus.
After Seif el-Din Mustafa was detained, the Egyptian Civil Aviation authority said in a statement:
The pilot said that a passenger told him he had an explosives vest and forced the plane to land in Larnaca.
Speaking at a press conference on Tuesday afternoon, Cyprus' Foreign Affairs Minister Ioannis Kasoulides said the hijacker surrendered voluntarily and was in a fragile mental state.
His actions have become something of a rarity since the 9/11 attacks in 2001 as data from the Aviation Safety Network, which details the frequency and severity of hijackings in data that goes back to 1942, shows.
As the below chart from Statista highlights, following a peak in the late 60s, airline hijackings have been on the decline and are now a relative rarity:
According to the data, no passenger has died in a hijacking since 2012, despite three hijackings in 2014 and one in 2013.