A BMW crashed through the roof of a Californian home early on Wednesday morning.
The unidentified driver fled the scene in Escondido and the wrecked BMW was on loan from a dealership. Police believe the driver had been passing around a turn too quickly when they skidded and lost control of the vehicle. It looks bad, but Sergeant James Lanigan of the Escondido Police Department said he believed the driver was not badly hurt: "We didn't find any alcohol inside. No bottles. No blood. So we don't think the person was hurt very much."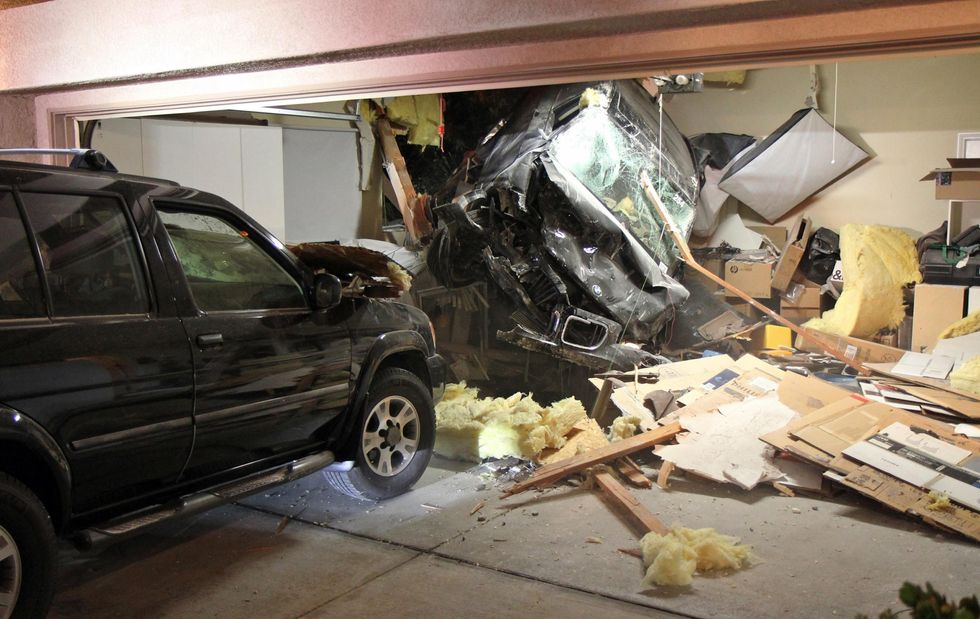 The house's inhabitants were also uninjured, but they were pretty shocked. George Strother, who took these photos, told Fox 5 his wife thought the sound was an earthquake at first. "She was really freaked out," he said. "Our bedroom is at the extreme other end of the house, so we were out of range."