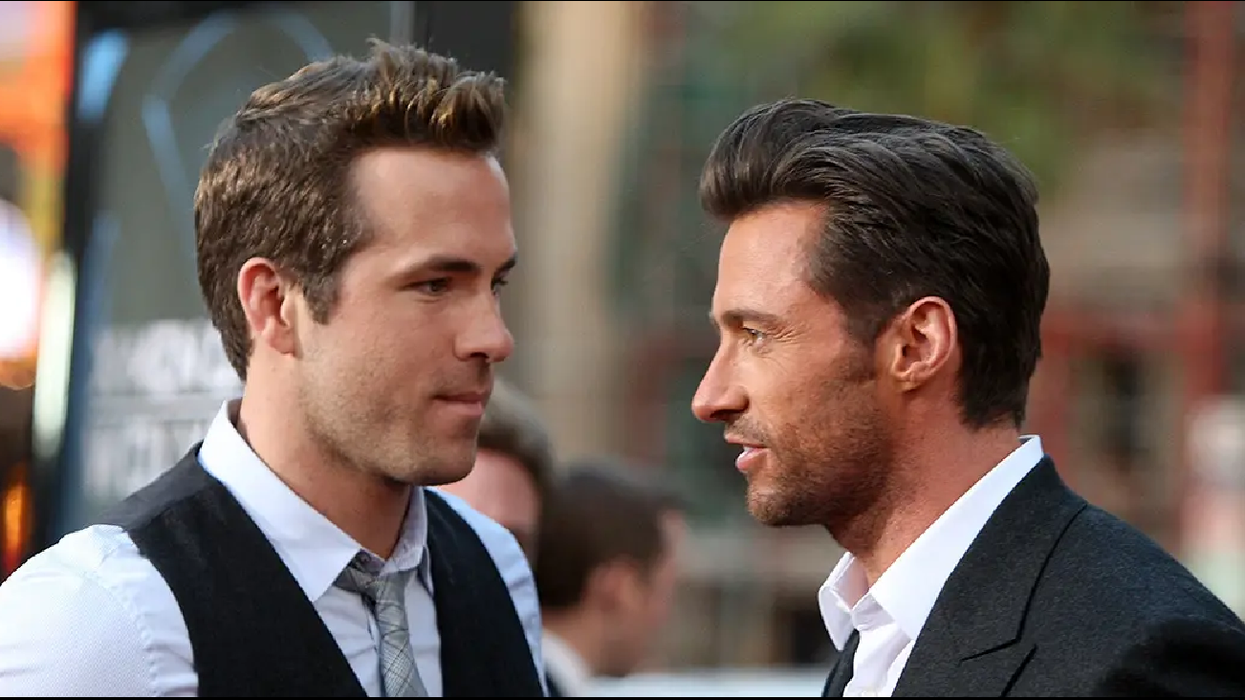 Getty
Hugh Jackman and Ryan Reynolds are locked in a long-time fake feud, and it doesn't seem to be letting up – even for the holiday season.
The frenemies have put aside their differences – but still trolled each other – in order to raise money for their respective charities, Jackman's Laughing Man Foundation and Reynolds' SickKids Foundation.
"There will be only one of us bragging at the end of this. @VancityReynolds you're the other one," the Wolverine actor tweeted while sharing a clip of the commercial on Tuesday.
Joining with the American wholesale retailer Sam's Club, people can purchase from either Reynolds' Aviation Gin or Jackman's Laughing Man Coffee. Each purchase will count as a vote and whoever has the most by 20 December wins.
In the clip, they explain the competition, while jabbing at each other with joking insults.
"Hugh, forgive me, for exposing you for the monster that you truly are," Reynolds says. Jackman replies playfully, "And to everyone, but Ryan, please forgive me for even engaging with someone of his emotional maturity."
Reynolds responds: "You know what? Forgiveness sucks. Let's let the people pick a winner."
Reynolds later retweeted it saying, "This Hughmiliation brought to you by @AviationGin and the incredible work of @sickkids."
Fans were clearly excited. Comments on an Instagram post teasing the competition earlier in the month showed numerous people desperate for a "'Deadpool vs Wolverine movie. Just do it already".
"So I guess the holidays aren't about forgiveness after all?" Jackman asked. "No as always it's an emotional brawl," Reynolds retorted with a smile.
This is certainly not the first time the actors have made jabs at one another. The friends met while filming X-Men Origins: Wolverine in 2008 and began "ribbing" each other right away.
They have since made fake political campaign adverts and mockingly impersonated each other over the years.
And of course, the classic 'sweater party' prank:
At least this time their trolling is for a good cause.