Shutterstock / Igor Palamarchuk
Family disputes are usually contained within the home, but sometimes they spill over into other areas... Such as Craigslist.
The dad of a teenage girl posted his daughter's car - which he pays for - on the popular website in the car-sales section. It turns out she disappeared for an entire weekend without telling her parents where she was.
Big mistake.
Dad was not happy.
Here's his post: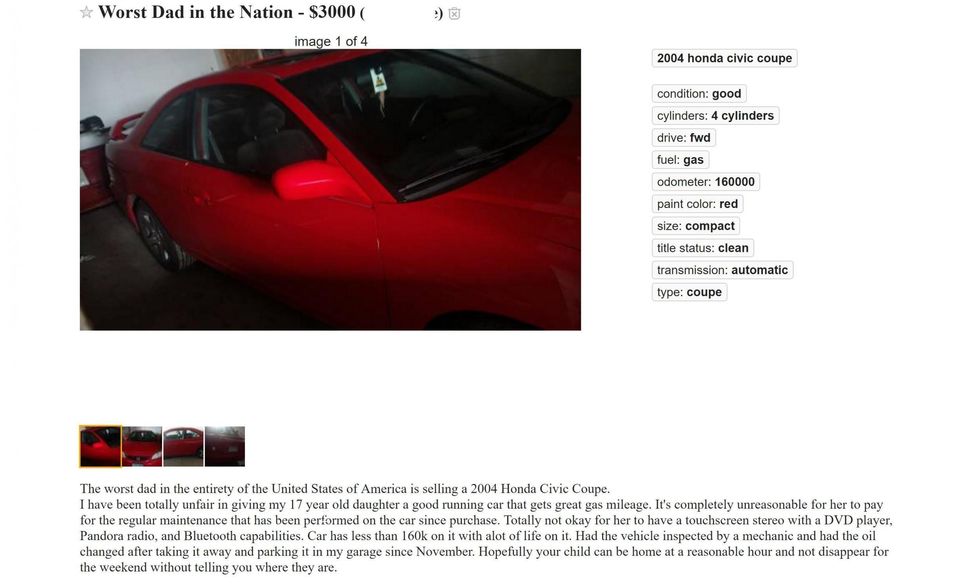 Picture: Imgur / Synssins
And here's what he wrote:
The worst dad in the entirety of the United States of America is selling a 2004 Honda Civic Coupe.

I have been totally unfair in giving my 17-year-old a good running car that gets great mileage. It's completely unreasonable for her to pay for the regular maintenance that has been performed on the car since purchase.

Totally not okay for her to have a touchscreen stereo with a DVD player, Pandora radio, and Bluetooth capabilities.

Car has less than 160 k on it with a lot of life on it. Had the vehicle inspected by a mechanic and had the oil changed after taking it away and parking in in my garage since November.

Hopefully your child can be home at a reasonable hour and not disappear for the weekend without telling you where they are. 
Ouch.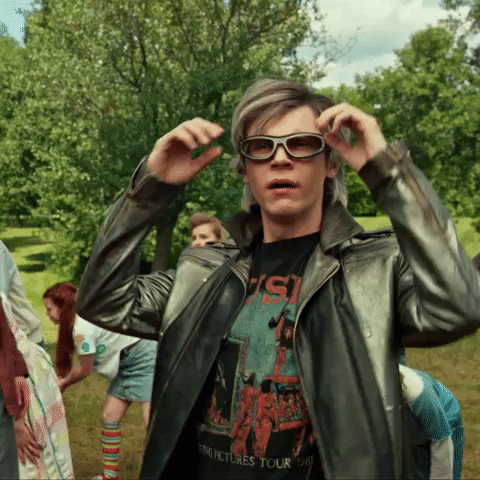 Picture: 20th Century Fox