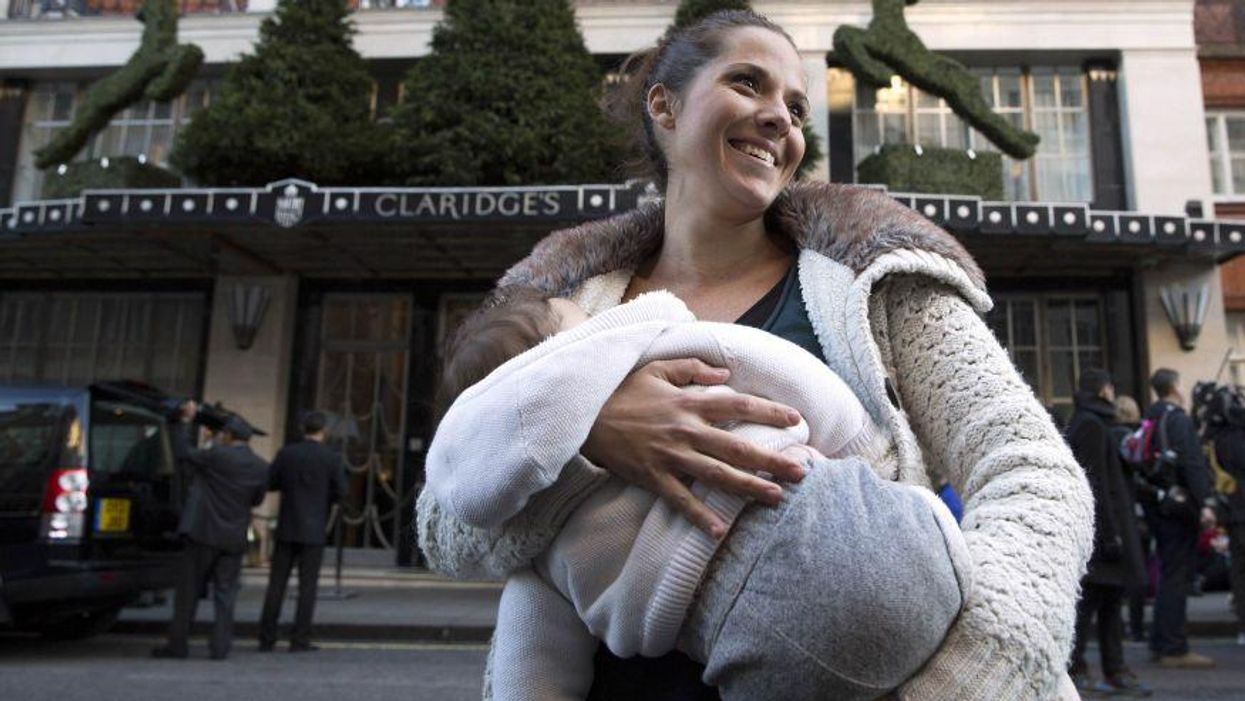 Women have staged a mass breastfeeding protest at Claridge's in central London after a woman at the luxury hotel was told to cover herself with a shroud while breastfeeding her three-month-old daughter.
Following the incident with Louise Burns, 35, Claridge's said they allowed breastfeeding but asked mothers to be "discreet."
Today's protest also follows comments from Nigel Farage where he suggested mothers should not be "openly ostentatious" while breastfeeding and should perhaps sit "in a corner".
Signs at the protest included "in future I'll be taking my breast at the Ritz" and "nobody puts baby in the corner".
It was organised by Free to Feed, who campaign against breastfeeding intolerance and around 25 mothers were at the hotel. Emily Slough, the group's founder told the BBC:
I think it's really important to get the message across and let breastfeeding mothers know they are protected in law to breastfeed where they wish to breastfeed, and that they should do so without any hassle or trouble from anybody else.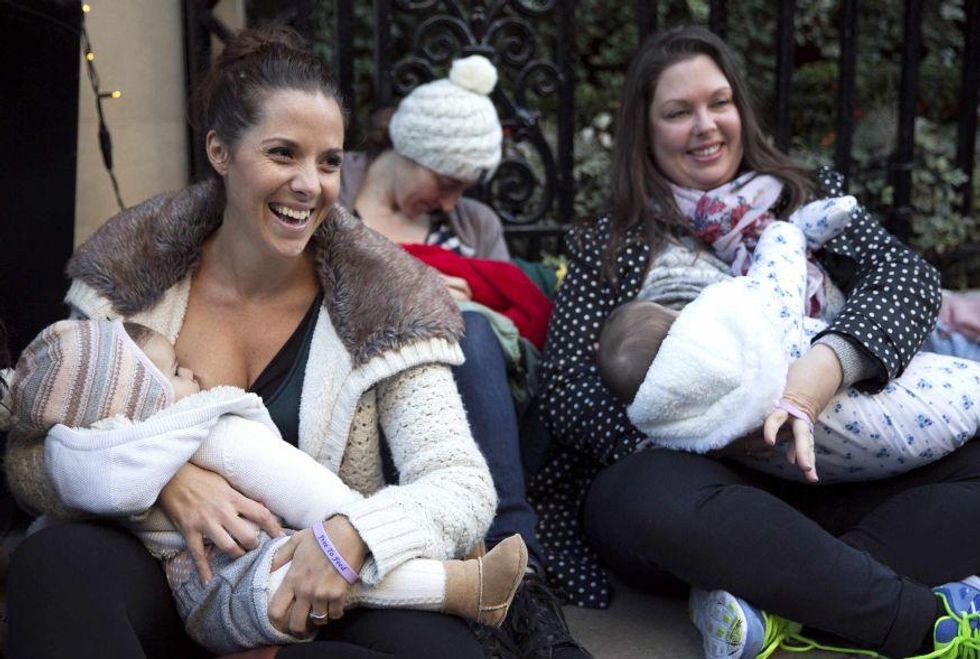 Pictures: Getty/Reuters