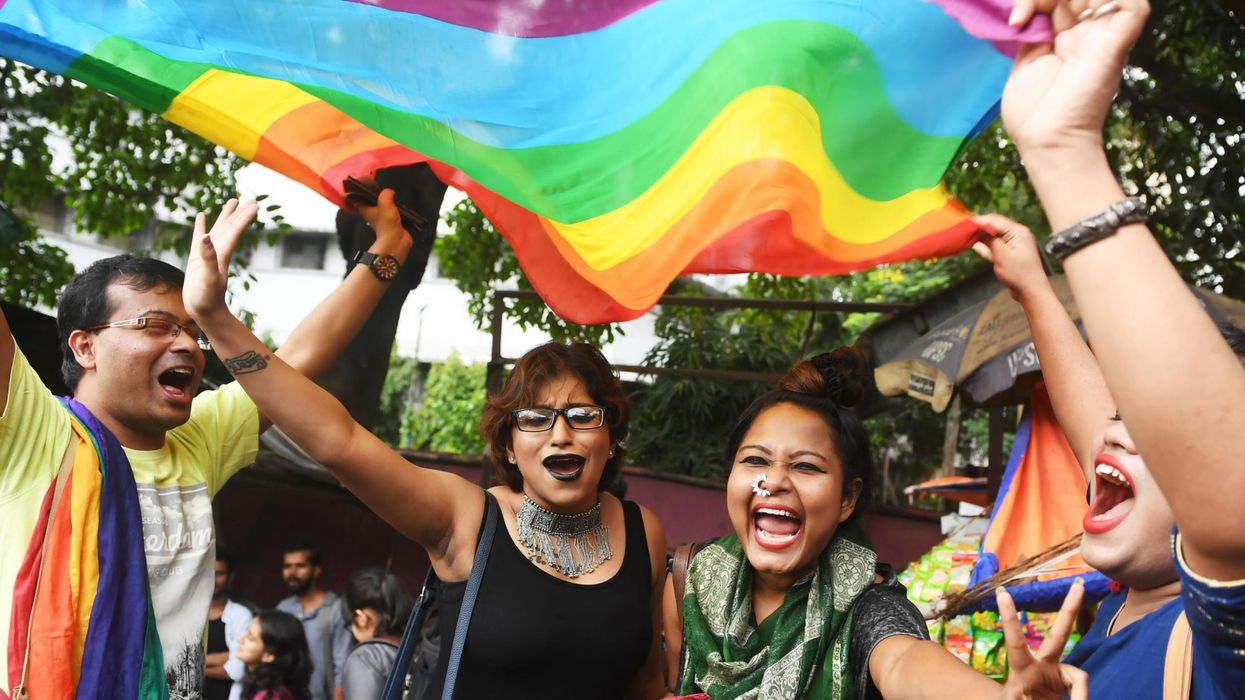 Last week, after years of conflict and protest, India's Supreme Court finally overruled a colonial-era law which criminalised gay sex.
Activists, some of whom had been fighting the law for decades, rejoiced as the news was announced.
This wasn't the day's only good news; in a unanimous decision, the bench decided that the LGBT+ community's rights to self-expression and equality should not be repressed, even if conservative Indians disagreed. Drilling home the message of acceptance, Justice Dipak Misra described the legislation as an "odious weapon for harassment."
This may be just the first step in what has since been described as a "cultural war", but it's already allowed LGBT+ organisations to give out "free queer hugs" without fear of harassment.
Recently, members of the Mobbera Foundation – a non-profit based in Hyderabad – gathered together in a plaza with signs whose messages loosely translated as: 'I am bisexual, will you hug me?' and 'Love has no gender.' The heartwarming messages attracted largely positive attention, and the group was soon celebrated by media outlets worldwide.
Speaking to The Times of India, LGBT+ activist Vinay Borgamkar explained that the aim was to dispel the myth that being around the community somehow affects your sexuality:
Many straight people think that hanging out with us will affect their sexuality.

The main idea behind queer hugs is to tell people that this is not so.

A hug will not do any harm to you.
Members also confirmed that other similar events would be coming in the near future, indicating that the decriminalisation could be the first major stepping stone towards societal equality.