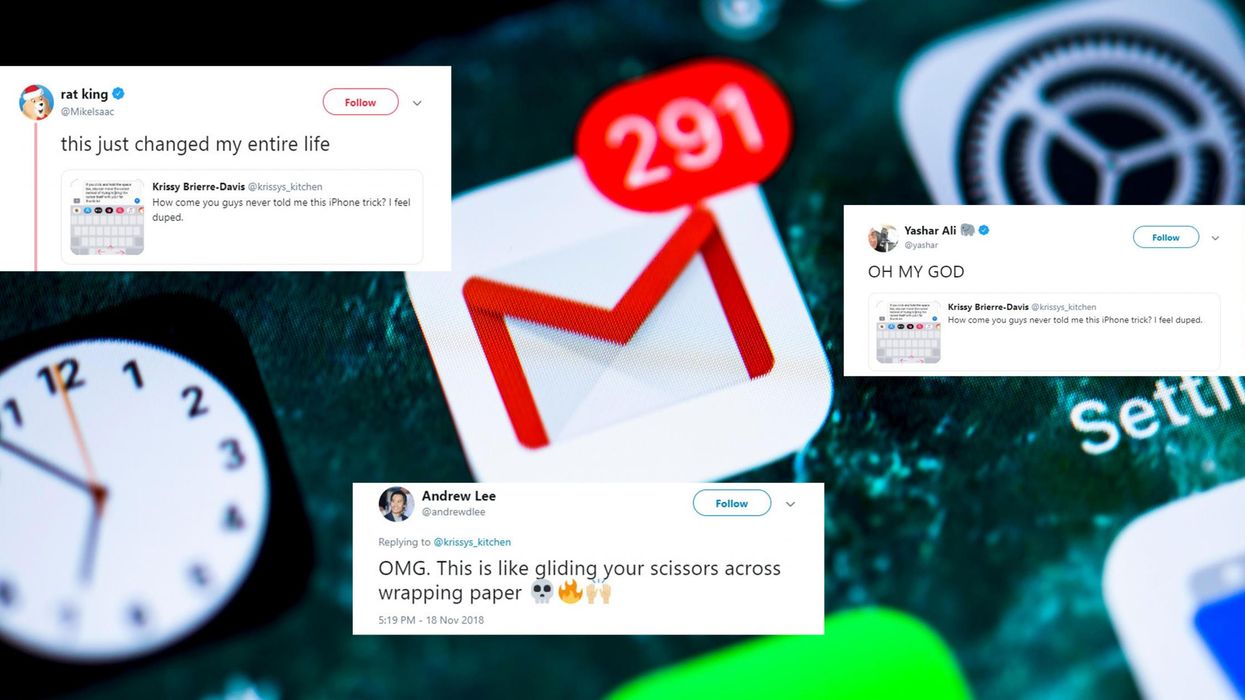 Rex Features
It turns out one of the most annoying features of texting on iPhones was never a problem at all.
Trying to drag the iPhone cursor to fix typos and edit texts is always frustrating; somehow your fingers can never land the cursor in the right place.
But, as food-blogger Krissy Briere-Davis recently learned, Apple had already made a quick fix for it.
Are you ready to have your life changed forever?
It turns out you can actually hold down a key and easily move the cursor along the keyboard yourself.
The shortcut has been around since 2015 but that's news to most of us. When Briere-Davis shared the trick, she wasn't alone in her surprise.
Even New York Times technology reporter Mike Isaac was stunned by the discovery.
Wise words from a man who's literally paid to know how iPhones work.
The revelations don't stop there though.
The feature, then-called 3D Touch, also lets you highlight text, as shown by Tech Crunch editor Matthew Panzarino in 2015.
And because this is Twitter, more knowledgable users were quick to criticise everyone who hadn't already worked it out.
Apparently, Apple wasn't hiding this life-changing trick from us - it was just most people hadn't thought to check.
But if you feel stupid for not knowing this before, don't worry. You've got a professional technology reporter on your side.
HT: Mashable