Kim Min-Hee-Pool/Getty Images/Twitter
Ivanka Trump is currently in Pyeongchang as an official representative of the United States for the Winter Olympics closing ceremony.
She only arrived on Friday but is already having a great time and, according to her father, the US couldn't possibly have a better person representing them.
One of her first ports of call in South Korea was meeting the country's President Moon Jae-in. During the meeting, she revealed something that has shocked many people to their core.
Ivanka declared that she and her children love K-pop (Korean pop music) and they have regular dance parties grooving to some of the various hits from the Asian nation, according to TV Chosun,
There is evidence of this on Ivanka's Instagram.
Ivanka claimed to be a big fan of the South Korean boy band BTS and is also aiming to teach her kids Korean so that they can sing to President Moon next time they meet.
People aren't too happy with this news.
Er, does Ivanka know the inspiration behind the BTS song 'Mic-drop'?
Yep, it was former Barack Obama.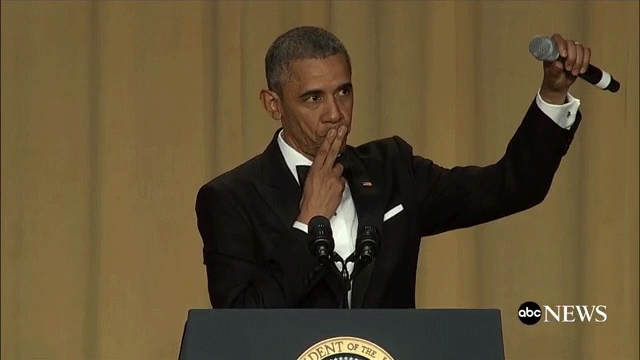 Via: Giphy
People couldn't help but appreciate the irony.
Ivanka really out here hyping up BTS when their most popular song was inspired by president Obama

— AintThatNesquik⁷🍠🍠🍠 (@AintThatNesquik⁷🍠🍠🍠) 1519527283
While it is fun to mock the Trumps, no one should be cruel towards the kids of the family as they are just well...kids.
HT BuzzFeed