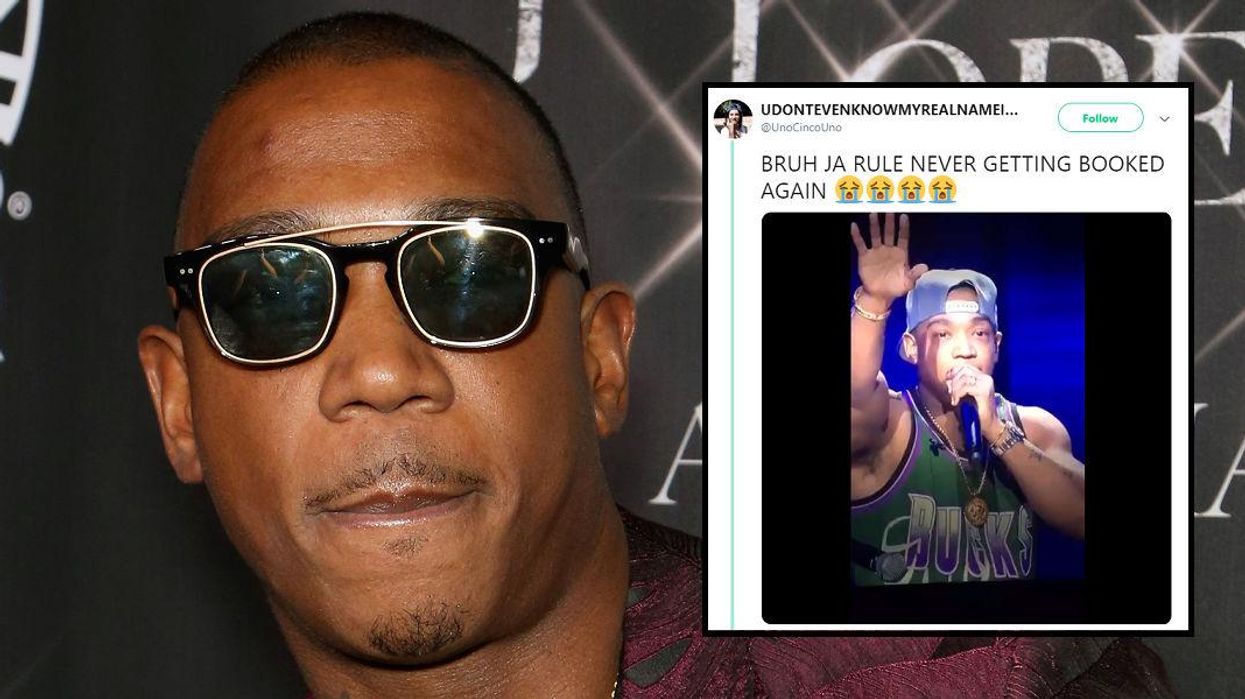 Picture: Gabe Ginsberg/Getty Images
Ja Rule recently announced his intention to launch a Fyre festival reboot, despite the fact that the first venture was a disaster of epic proportions (seriously, read this to remind you).
The internet can't stop talking about the old timer rapper, and it's not just because of his failed festival.
Rule performed at the Milwaukee Bucks vs Minnesota Timberwolves half-time show, and uh, people weren't enjoying his show.
The 42-year-old attempted to get the crowd energised as he sang some of his classic 90s and 2000s hits.
People weren't on it.
Wearing a Bucks jersey, he threw his hands in the air and asked his audience:
Are we ready?
The answer was radio silence.
No, really.
Ja looked around, still smiling, and after clearing his throat, tried again. (Maybe they hadn't heard him?)
Are we ready?
Si-lence.
The awkward show was captured by people in the audience, who posted it online – to much ridicule.
Ja Rule has had quite a bit of bad press recently, following the disaster that was the Fyre Festival. That hasn't stopped him from trying again though – and he teased with plans for another festival.