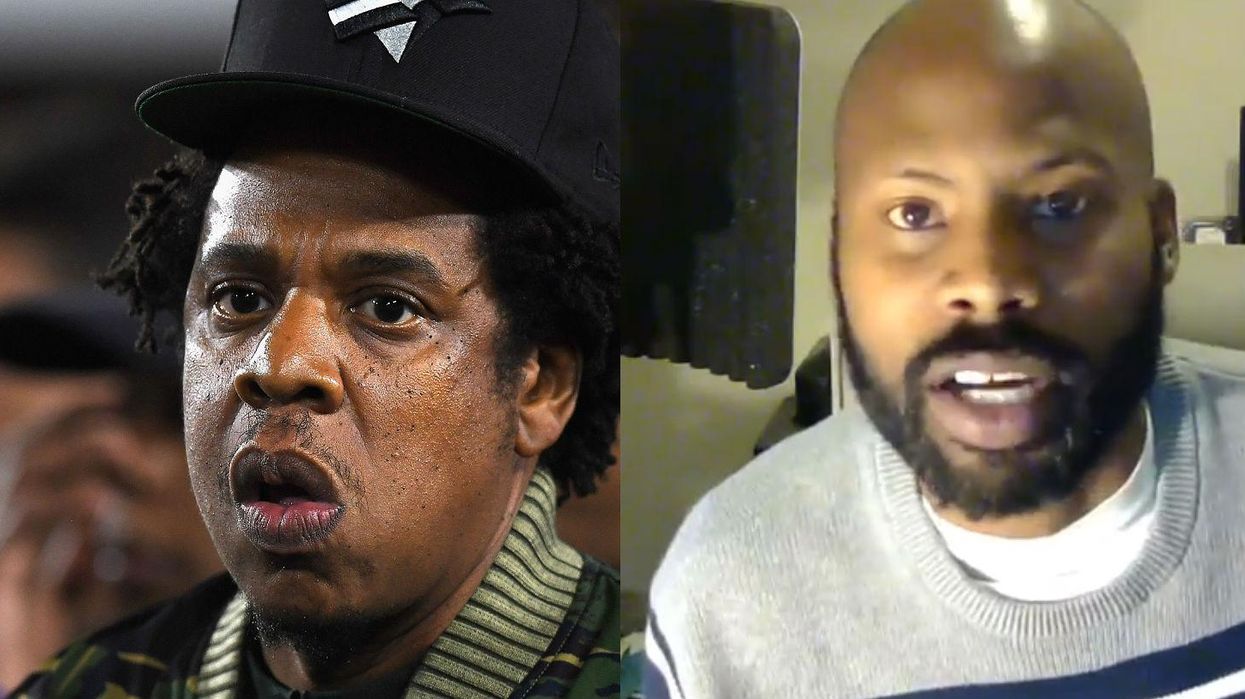 Kevork Djansezian and TMZ screengrab
The police were called to a neighbourhood after a black man decided to play Jay-Z in his back garden.
The rapper's famous track '99 Problems' was the cause of alarm. Davon Eddington had been drinking beer in his garden in Spring Hill, Tennessee, and talking to his brother on the phone about basketball star LeBron James.
He tells TMZ that his brother called him a bandwagon fan. He responded by singing one of the lyrics to the famous tune. You know the one.
I got 99 problems, but a b***h ain't one.
He later walked around the front of his house and noticed the police. With guns.
"Drawn," he said.
It turns out his neighbour overheard the lyrics and called the police because he thought Davon was physically abusing his fiancé.
Who was having a bath upstairs.
Let's just take a second here.
99 Problems is a song.
According to the police report obtained by the celebrity news website, the neighbour had called the police and claimed he overheard Davon say he had "99 problems and this b***h ain't one".
Davon says the police quickly realised what had happened and apologised, telling him he seemed to have gotten "swatted", which is the term used to describe a harassment tactic which deceives emergency services into responding to a false report.
"I've never met the guy at all. Maybe he doesn't want me in the neighbourhood," Davon said.