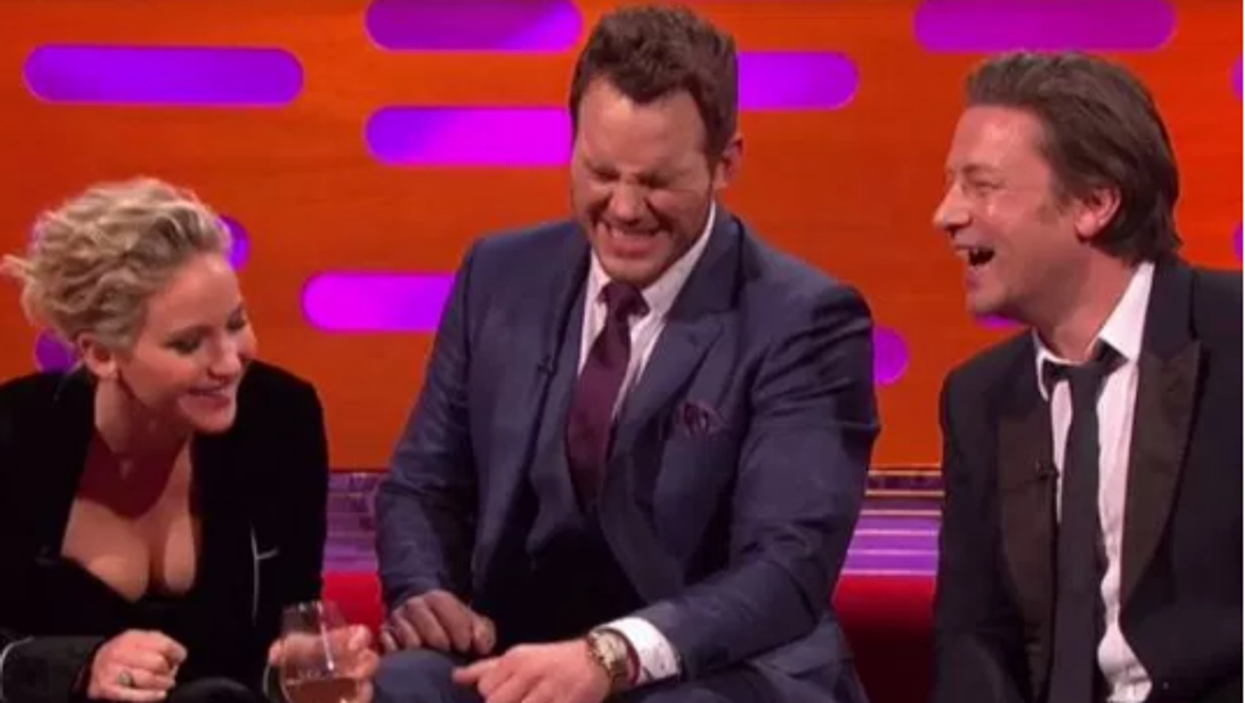 BBC
Jennifer Lawrence has admitted she almost killed someone after wedging loose a sacred Hawaiian rock with her bum - and people aren't happy.
Admitted probably isn't the right word, actually, because Lawrence didn't exactly look racked with guilt.
But Chris Pratt, who was sitting next to Lawrence, did look suitably uncomfortable as she told the audience on the Graham Norton Show what happened.
She said:
We were filming in Hawaii and there were sacred rocks.

They were ancestors… who knows?

They were sacred, and you're not supposed to sit on them because you're not supposed to expose your genitalia to them

 I, however, was in a wetsuit for this whole shoot so… oh my God, they were so good for butt-itching.

One rock that I was butt-scratching on ended up coming loose.

It was a giant boulder and it rolled down this mountain and almost killed our sound guy.

And his whole station got destroyed, it was a huge dramatic deal and all the Hawaiians were like "Oh my god, it's the curse!".

And I'm round the corner going, 'I'm your curse – I wedged it loose with my ass.'
Unfortunately, Lawrence is starring in the film Pasengers, which tweeted a rather timely invitation for questions. It didn't go down too well.