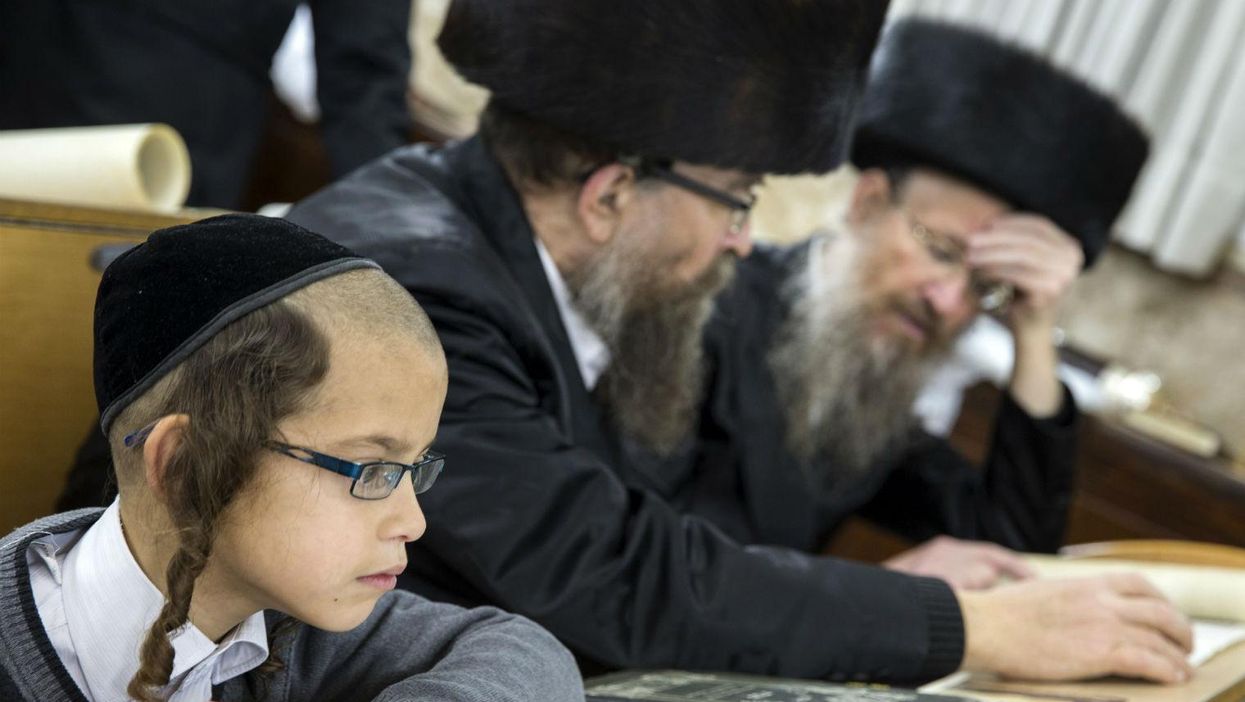 Ofsted has been criticised for bias and inconsistency when scrutinising ultra-Orthodox Jewish faith schools, after a study indicated school assessments may be influenced by the faith of the inspector.
A study of Ofsted reports on independent Haredi or ultra-Orthodox Jewish schools during the period 2007-2014 found they were rated as "good" or "outstanding" 71 per cent of the time when inspected by a member of the Jewish community, but only 22 per cent of the time when inspected by a non-Haredi inspector.
The study was carried out by the British Humanist Association (BHA), which is campaigning against faith schools, particularly their "discriminatory admission, employment and curriculum policies" as well as government financial support for such schools.
They launched the study after hearing evidence given to an All-Party Parliamentary Group last year by a former British-born Haredi school pupil who described how he grew up in north London speaking almost no English and received less than an hour's non-religious curriculum teaching a day. Lord Warner, who took part in the parliamentary hearings, told i100.co.uk last night:
I was shocked, as were other parliamentarians, to hear the description of his education. It cast considerable doubt on the effectiveness of Ofsted inspections of these schools, particularly whether they were conducted in an impartial way.
An Israeli Orthodox Jewish man and his son
Commenting on the report's findings, the BHA faith schools campaigner Jay Harman said:
Such a stark difference in the outcomes of these inspections raises questions not only of consistency, but also of partiality. It cannot be right that inspection grades vary depending upon who inspects the school. We will be writing to Ofsted to bring these inconsistencies to their attention.
Jay Harman, British Humanist Association
One former pupil of a Haredi Jewish school, speaking anonymously to i100.co.uk, said:
Haredi inspectors have consistently given good and outstanding ratings to schools where the curriculum is almost entirely focused on studying religious scriptures. Hundreds of children leave these schools every year barely able to speak a word of English or calculate basic arithmetic. Such schools should not be receiving good/outstanding solely on the basis of a biased inspector.
Ofsted's chief inspector, Sir Michael Wilshaw, has repeatedly defended the impartiality of his inspectors. An Ofsted spokesman last night said: "Ofsted inspects independent schools against a clear set of standards set by the Department for Education. These standards were strengthened last year, especially around the need for schools to provide a broad and balanced curriculum."
A spokesman for the National Association of Orthodox Jewish Schools said: "The Haredi schools curriculum is a cross-curricular programme including maths, geography, history and science, which can only be fully understood by inspectors who are knowledgeable and fully trained to inspect such schools. Inspectors who don't understand the curriculum contents nor the language of instruction cannot make an accurate judgement."