A new report from MPs claims 1,000 schools within 150m of major roads need air filtration systems installed to protect children from the "invisible killer" of traffic fumes.
The Commons environmental audit committee says:
The construction of schools, hospitals and care homes near to air pollution blackspots should be banned (saving up to 29,000 lives a year in the process)

Young people face lung damage, asthma and even death (among infants) from nitrogen dioxide (NO2) which is produced by motor engines

The government has consistently missed its European Union air quality targets in UK cities
Ministers must pluck up the political courage to take the politically unpopular decisions necessary to get the most polluting vehicles off the road and encourage more people to walk, cycle or take public transport.
Labour MP and committee chair Joan Walley
In fact the Department for Environment, Food and Rural Affairs admits 38 out of 43 areas in the UK exceeded the annual maximum levels of NO2 in 2012, the last year for which figures are available.
Only Blackpool, Preston, the Scottish Highlands, the Scottish Borders and Northern Ireland were compliant.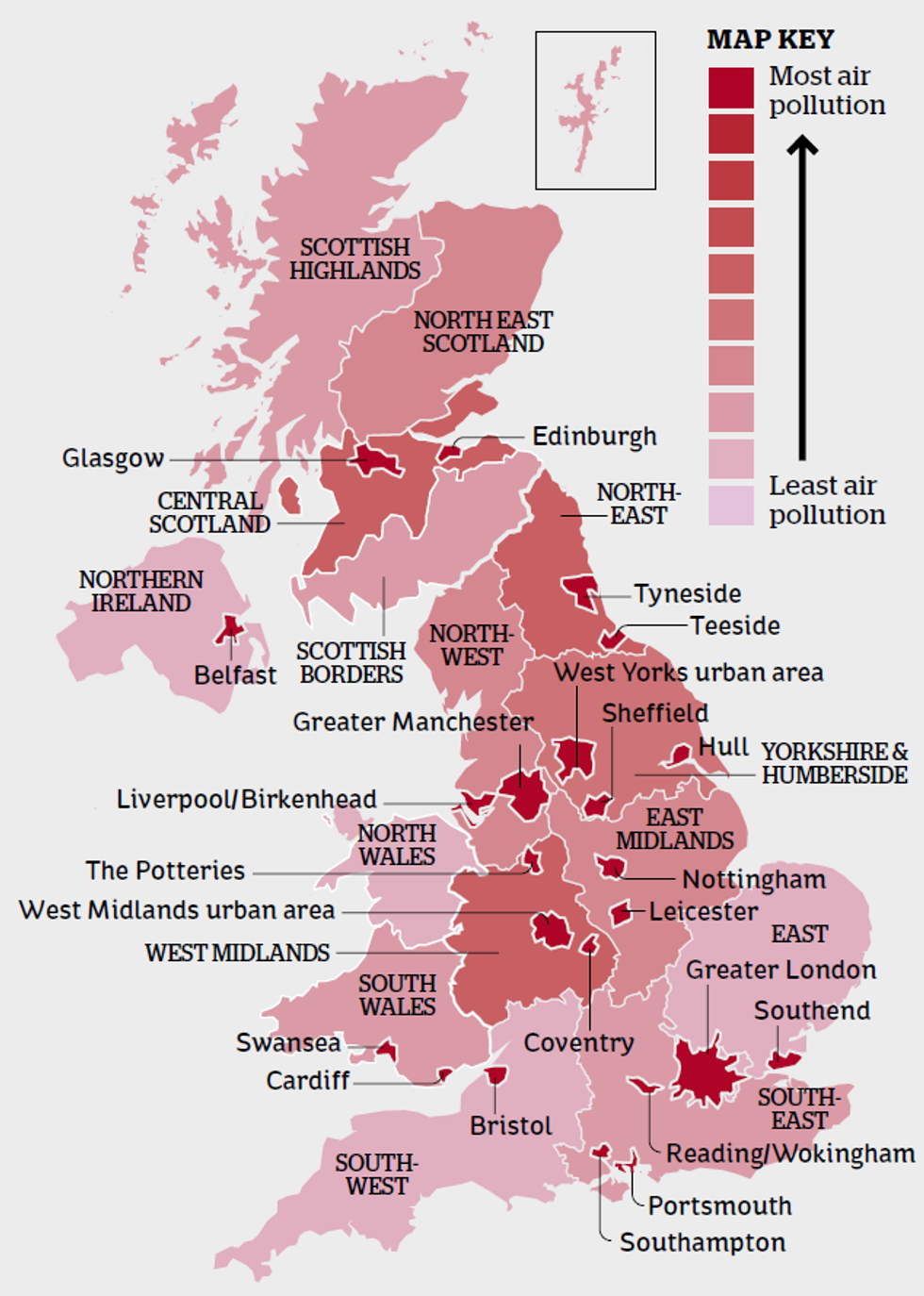 The UK has breached EU regulations on air pollution every year since they were put in place in 2008, and figures released in July showed London, Leeds and Birmingham are not expected to meet the targets until 2030.
Top 100