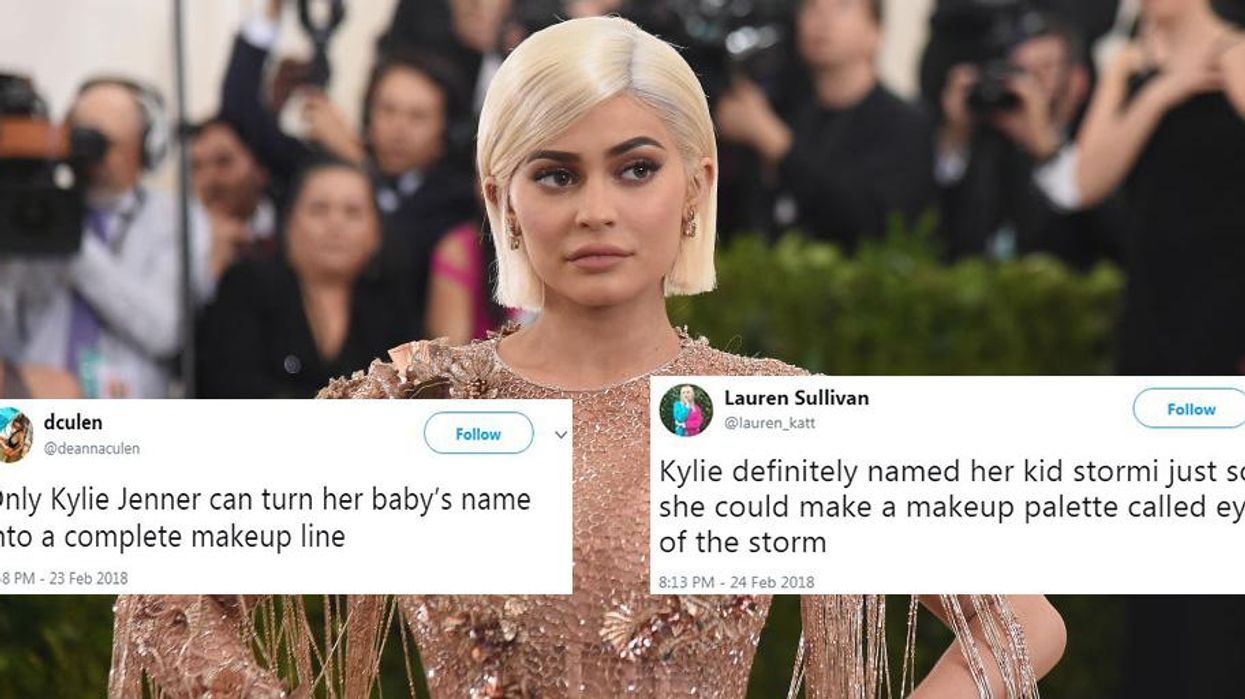 Nicholas Hunt/Getty Images for Huffington Post/Twitter
In case you're not up to date on your celebrity news, we're here to let you know that Kylie Jenner had a baby earlier this month.
It was a closely guarded secret by her and the rest of the Kardashian family, but the news of the birth of a baby girl was confirmed on February 4.
Then came the period where everyone was trying to guess what the child's name would be and when she finally announced it as Stormi, people couldn't help but point out the obvious.
Now, less than a month later, Kylie has unveiled a new line of cosmetics called 'The Weather Collection' - and, yes, it is inspired by Stormi.
There was even a fancy advert unveiled to coincide with the release of the new brand.
This looks like any other make-up collection, though it will probably come at an inflated price.
But let's not get too cynical about the world of celebrity merchandising quite yet.
Instead, let's look at all the funny jokes people made about the name of the make-up line. I mean, really? The Weather Collection?
@KylieJenner @kyliecosmetics No hate but didn't you say you worked on it all throughout ur hole pregnancy so wouldn… https://t.co/6qBxv1Vw9e

— Ash Nickerson💙 (@Ash Nickerson💙) 1519344598
HT Mashable