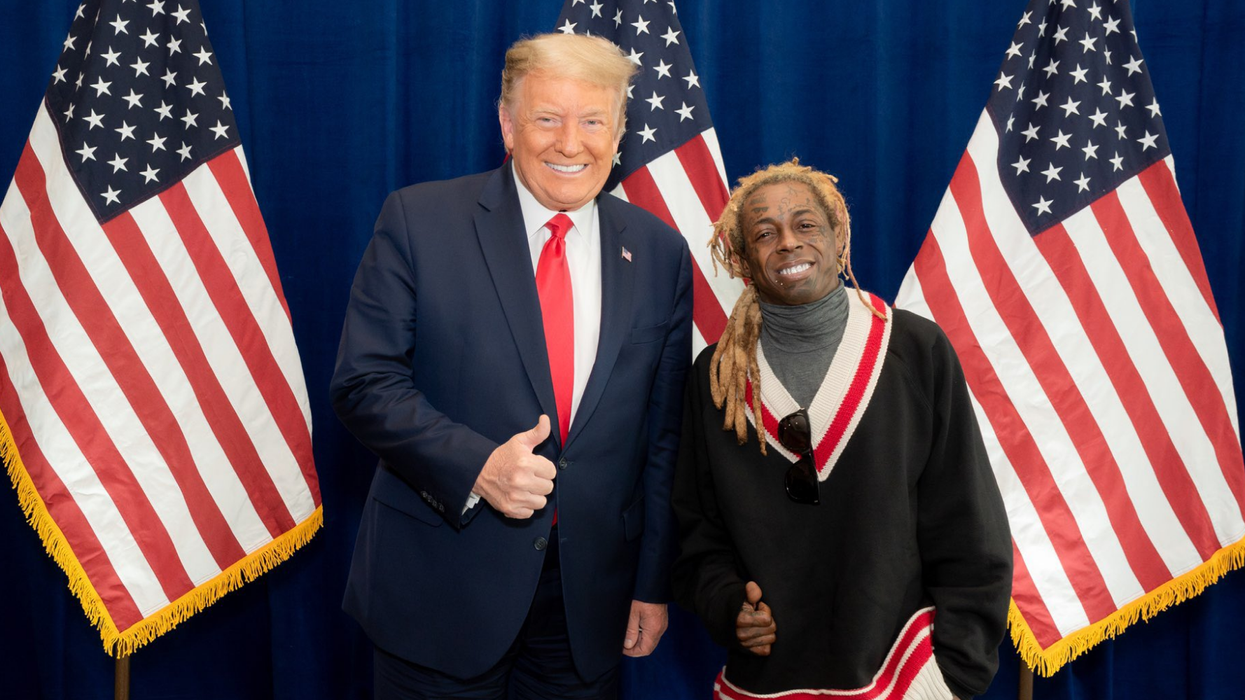 Twitter/@LilTunechi
As we inch closer to the election, both Donald Trump and Joe Biden's campaign are trying to mop up undecided voters.
And Trump seems to be specifically courting certain celebrities to try and woo their fans.
The president has been hanging out with a lot of Black rappers recently.
And the latest is Lil Wayne, who tweeted about meeting Trump and discussing his 'Platinum Plan' (Trump's proposed economic plan aimed at boosting Black Americans in the country).
Wayne posted a picture of himself and the president on Twitter, tagging both Trump's Twitter accounts (so you know he meant business).
"Just had a great meeting with@realdonaldtrump@potus," the rapper wrote. "Besides what he's done so far with criminal reform, the platinum plan is going to give the community real ownership. He listened to what we had to say today and assured he will and can get it done".
However, not everyone was as impressed as Weezy seemed to be.
In fact, people were pretty angry at Wayne for siding with a president who has been accused of encouraging anti-Blackness and white supremacists during his four-year tenure.
There was shock.
Disappointment.
Others were reminded of previous occasions when Wayne's political opinions had been… underwhelming.
Someone said they were "disgusted but not surprised".
However, there were still people who had some other pressing questions.
Will Wayne's praise hinder or help Trump? Who knows.