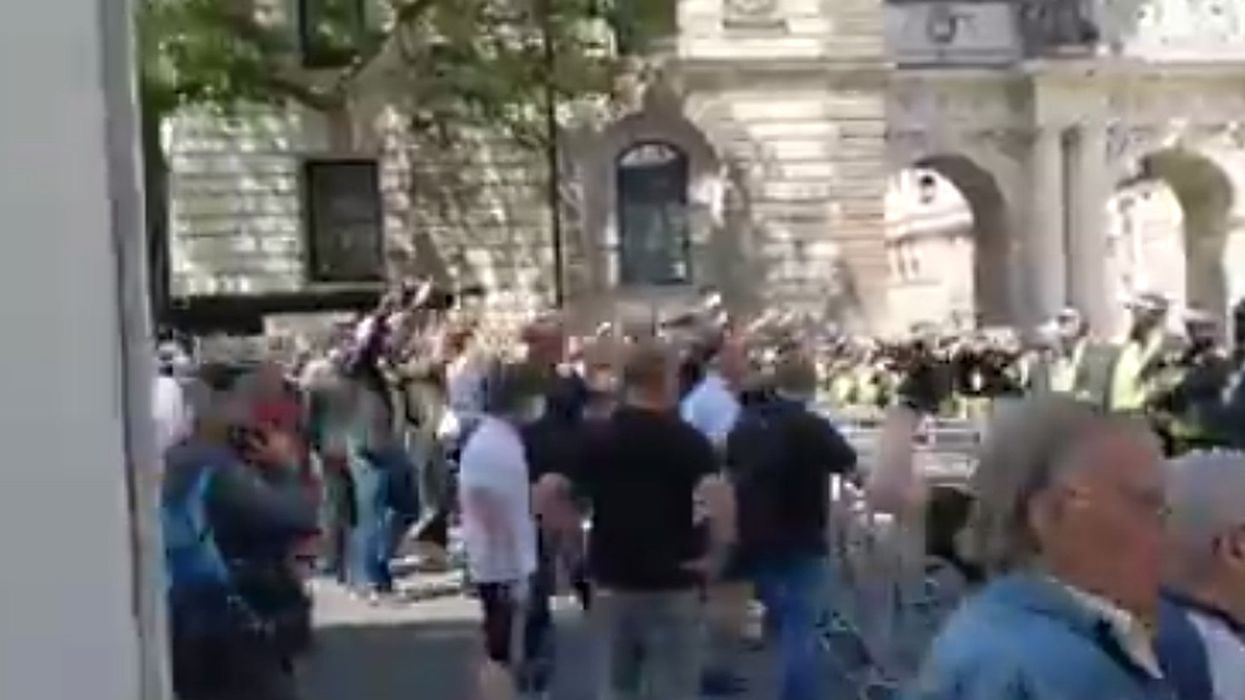 Screengrab: Twitter
In London, a shocking video has emerged which appears to show protesters doing Nazi salutes standing just metres away from the cenotaph war memorial.
The disturbing video emerges as far-right protesters take to the streets of London, supposedly in opposition to statues of slave traders being forcibly removed and against London's Winston Churchill statue being defaced last weekend.
London Mayor Sadiq Khan had warned Black Lives Matter protesters, who were planning a second weekend of protests, that the far-right were planning to "hijack" the occasion by staging counter protests. Shortly after this warning, official Black Lives Matter protests were called off as "All Lives Matter" protesters confirmed plans to stage large counter-protests against them.
Despite the fact that BLM protests were called off, the far-right counter-protests have gone ahead anyway under the guise of "protecting" statues (which are now boarded up anyway, for protection) from the now non-existent anti-racist protesters.
Onlookers have said that the far-right protesters – who are overwhelmingly white and male – have become increasingly loud and belligerent, with many appearing to have consumed large amounts of alcohol. There have been reports of violence against police, members of the public and even each other. A photographer was allegedly assaulted and there are videos of bottles being thrown at police as well as xenophobic chanting.
The emergence of a video of people appearing to do Nazi salutes on the streets of London, standing just feet away from a war memorial, takes things to a new level. In the clip, a group of men can be seen walking forwards doing what looks very like a Nazi salute.
On social media, people immediately recognised the gesture and were shocked and disgusted.
On Twitter, some people defended the protesters by saying they simply had their hands up singing. But others felt that the gesture was unmistakable and truly shocking.