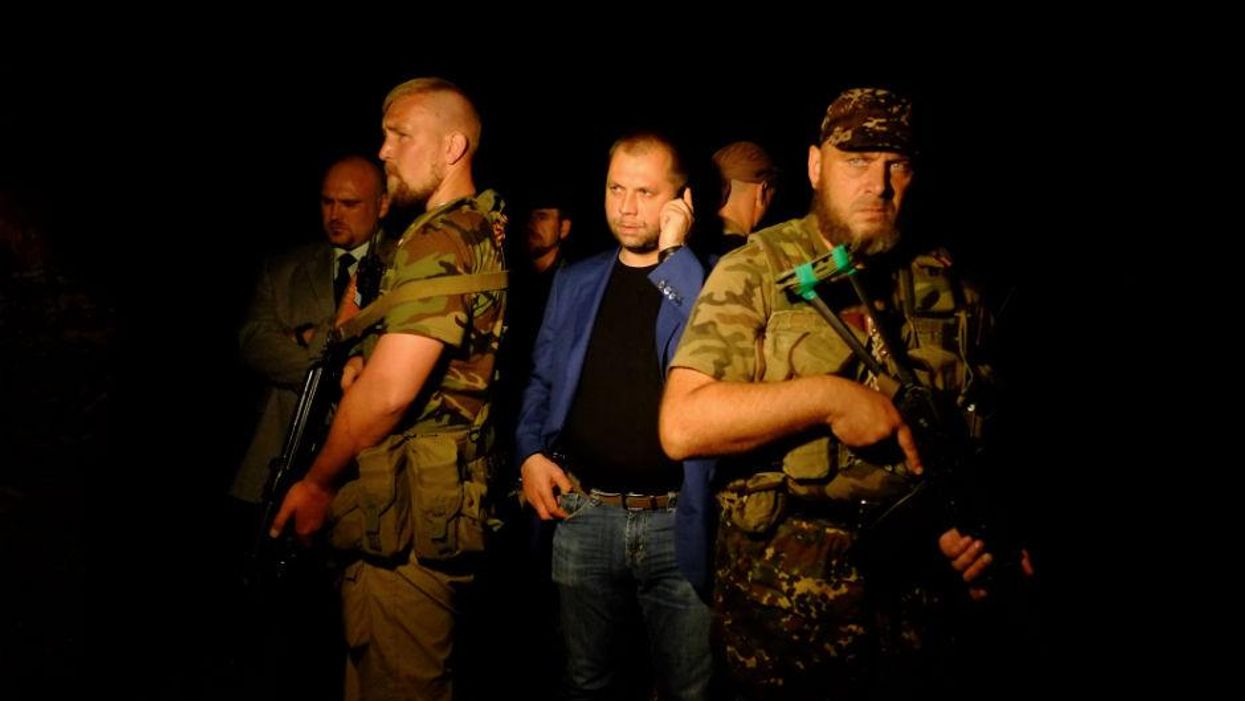 What we know
Malaysia Airlines flight MH17 has crashed in eastern Ukraine, near the border with Russia, with 283 passengers and 15 crew on board. There are no known survivors.
US vice president Joe Biden said the plane was "blown out of the sky" while Ukrainian president Petro Poroshenko has described the incident as a "terrorist act", according to his press secretary.
Both pro-Russian Ukrainian separatists and the Ukrainian government have denied shooting the aircraft down.
According to Malaysia Airlines there were at least 154 Dutch nationals, 27 Australians, 58 Malaysians, 12 Indonesians and nine Britons on board. The Boeing 777 was travelling from Amsterdam to Kuala Lumpur: it left Amsterdam at 12.14pm local time and was due to arrive in Kuala Lumpur at 6.10am local time.
The Reuters news agency has issued verified photos of the crash site, with bodies and body parts strewn across a scene of total devastation.
UK foreign secretary Philip Hammond has said he is determined to "get to the bottom" of what happened and the UN Security Council is meeting at 3pm to discuss the next steps.
Yesterday evening all airlines seemed to be avoiding Ukrainian airspace. The picture is taken from the flightradar24.com website. Malaysia Airlines has changed its routes over Europe "with immediate effect".
Malaysia Airlines flight MH370 disappeared in March on its way from the Malaysian capital to Beijing with 239 people on board. Weeks later the government said it believed the plane had crashed in the southern Indian Ocean but no wreckage has been found and it is still not known what caused the plane to be thousands of miles off course.
What has been reported
Overnight Ukraine released what is claimed to be audio from phone calls between pro-Russian rebels and Russian officers, according to the New York Times.
Rebel commander Igor Bezler is heard saying "we have just shot down a plane". In a second call a rebel is heard saying "it was definitely a civilian aircraft".
Yesterday evening Igor Girkin, a militia leader, reportedly deleted a social media post claiming his forces had shot down a plane. Reuters reports that one US official "strongly suspected" the plane was shot down by Ukrainian-separatists backed by Moscow, while US officials told NBC news the plane was downed by a surface-to-air missile.
Several papers have raised questions about why passenger jets were flying over a conflict site. Norman Shanks, a professor of aviation security at Coventry University suggested they could have been using the route because it was shorter "which means less fuel and therefore less money".
The Telegraph notes more than 100 of the world's top Aids experts were on the flight, while the Sydney Morning Herald, reports on an Australian family affected by both tragedies involving Malaysia Airlines this year.
Irene and George Burrows, from Biloela, are still mourning their son Rodney and his wife Mary who were on Malaysia Airlines Flight MH370, which disappeared without trace over the southern Indian Ocean in March. They are now grieving for another family member with their step-granddaughter Maree Rizk and her husband Albert from Sunbury near Melbourne among the Australians on flight MH17.