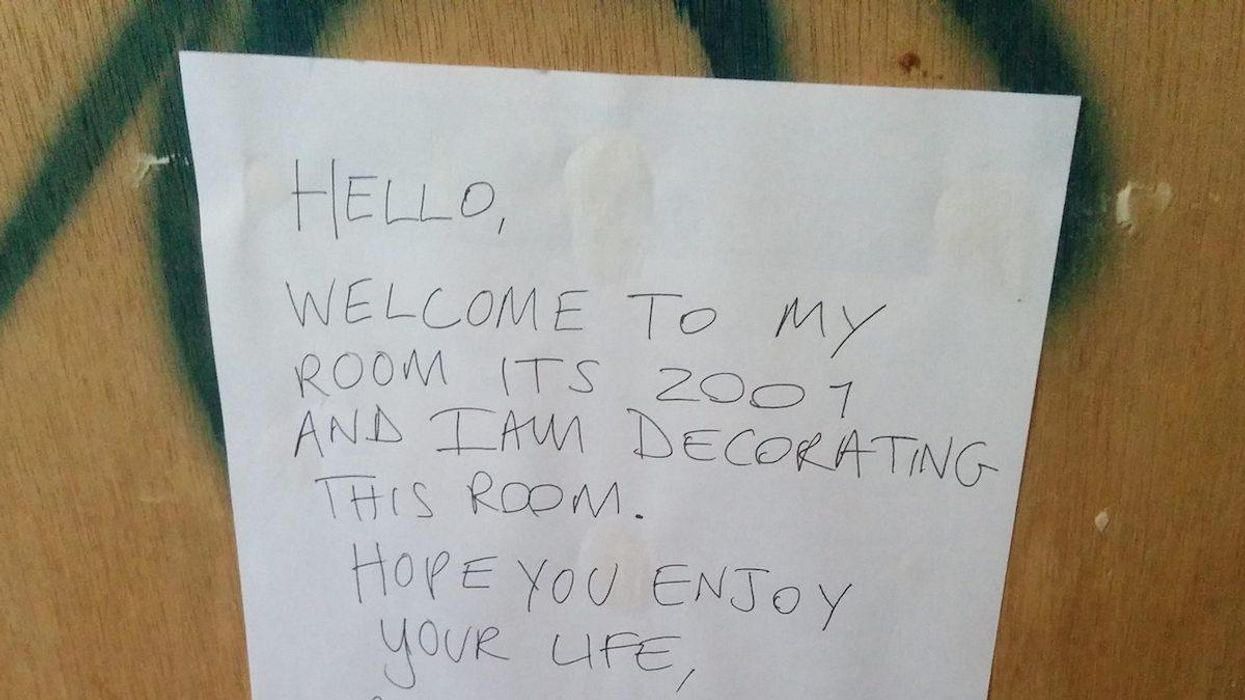 What do you do when you find a 15-year-old note behind your fireplace? Find the author on Twitter of course.
Alex Moss lives in Prestwich in Manchester, and is doing some renovations to the bedroom in his house, which involved ripping up a few floorboards.
Moss told indy100 that he found the note behind the fireplace:
Technically the note was in front of a fireplace. The front board was removed to examine the floor to be laid.
Moss took to Facebook to tell others of the note:
Today we're getting new flooring in the main bedroom. There was a blocked fireplace so we removed the board to see what...

Posted by Alex Moss on Friday, 11 March 2016
He also posted the note to Twitter and Reddit to seek out the famed Darren Clucas...
...who was eventually found:
The pair struck up a conversation about the house:
Moss told indy100 he was pleasantly surprised by the coverage the note had received:
It was nice to see the attention. I didn't really think about it getting picked up, mainly just wanted to see if the person would reply, which he did.

It was surreal, but I'm sure it must have been more so for him as it will have brought up memories of the room.
He said he wouldn't be leaving a note of his own in the bedroom, but he's...
...having our living room done in a few weeks so will probably do it there.
Alex, who runs an online marketing and WordPress design and development agency called FireCask, thinks more connections like his will happen over social media in the future:
Of course social media will exist in 15 years. Maybe not in the same form but social media will always exist so long as people want to connect with each other.
So in 15 years' time, who knows, maybe the cycle will continue?
HT Mashable