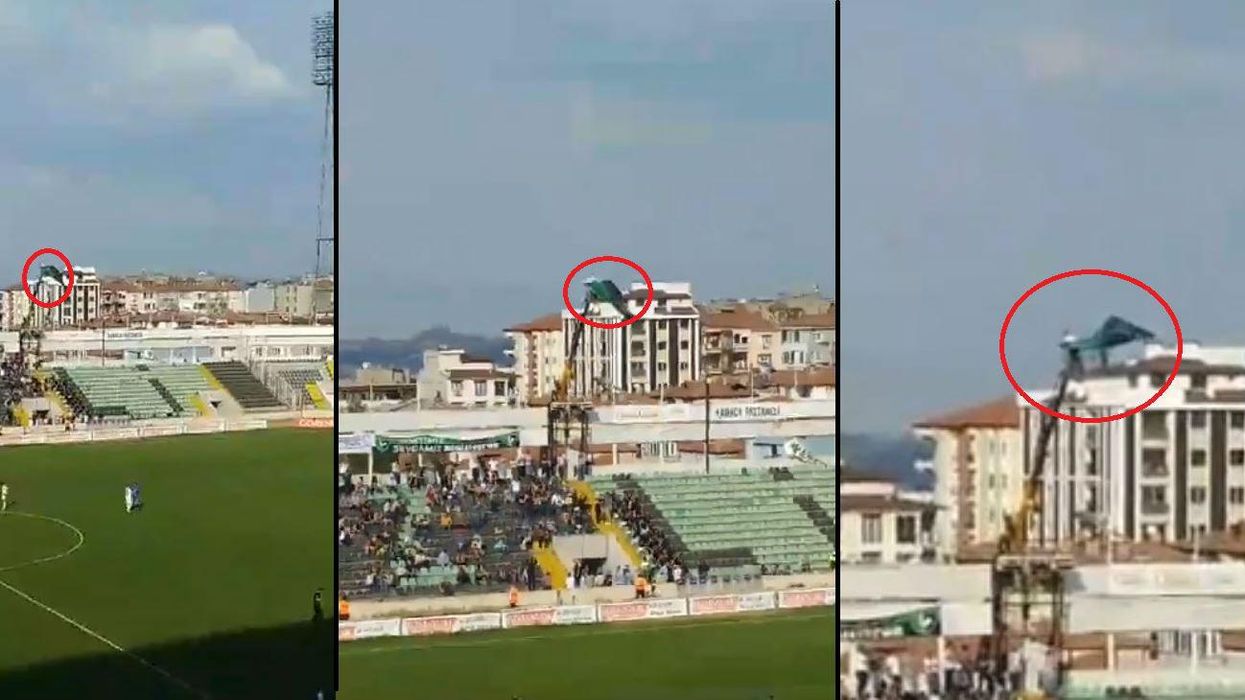 @fehmimetin20/Twitter screengrab
Sometimes, you've just got to watch your team play, you know?
A Turkish football fan who had been banned from his team's stadium hired a crane to watch the match.
Yes, that's right. A crane.
1 yıl uzaklaştırma alan " Yamuk Ali " Vinçten 3lü #denizlispor @TrollFootball @tribundergi @AltLiglerTR… https://t.co/7gaWon8buv

— fehmi metini (@fehmi metini) 1524933758
It is not known why Ali Demirkaya had a one year ban that prevented him from entering the Denizli Atatürk Stadium, but he went around it by paying for a crane.
He told Turkish newspaper Yeni Asir:
That match was very important for our team [Denizlispor]. I had to go to the police station to sign a paper to show that I am not watching the match in the stadium. Then I quickly went to rent the crane.

I paid 354 liras (€70) for the rent. I started watching from the 75th minute but police officers didn't allow me to watch until the end.
In the end, his team, Denizlispor, won the match against Gaziantepspor 5-0.
So that's something.