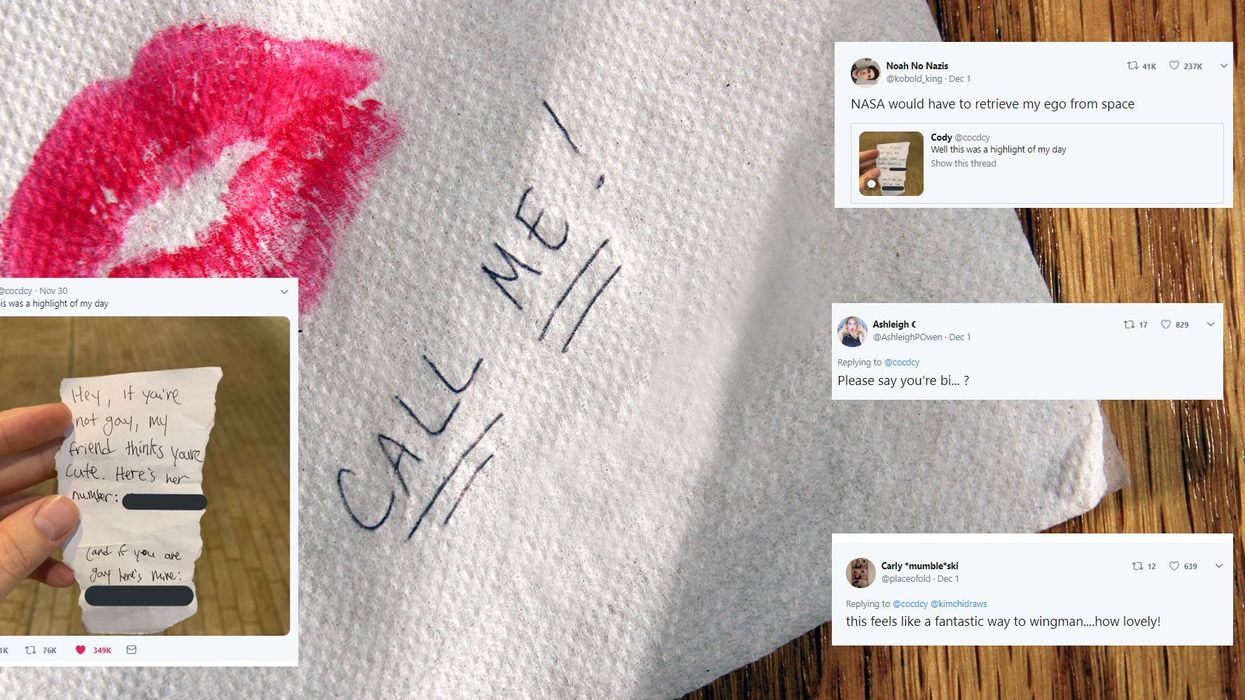 Getty Images/iStockphoto
It's not every day that you receive a hand-written note with someone's number on it.
Which is why one guy struck gold when he got not one, but two numbers on the very same note.
A man, calling himself Cody on Twitter, posted a picture of a note he was given on 30 November.
The internet couldn't believe how much game this guy had, with the post quickly going viral and racking up almost 350,000 likes.
Some even went as far as giving him advice.
But the story doesn't end here, because Cody decided to keep everyone up-to-date on the outcome of the situation, eventually revealing that he ended up texting the bottom number, and that he was going to go on a date with the lucky guy.
And here they both are, in all their cuteness.
Apparently the first date went very well. They got sushi and went to see a film and... will be seeing each other again.