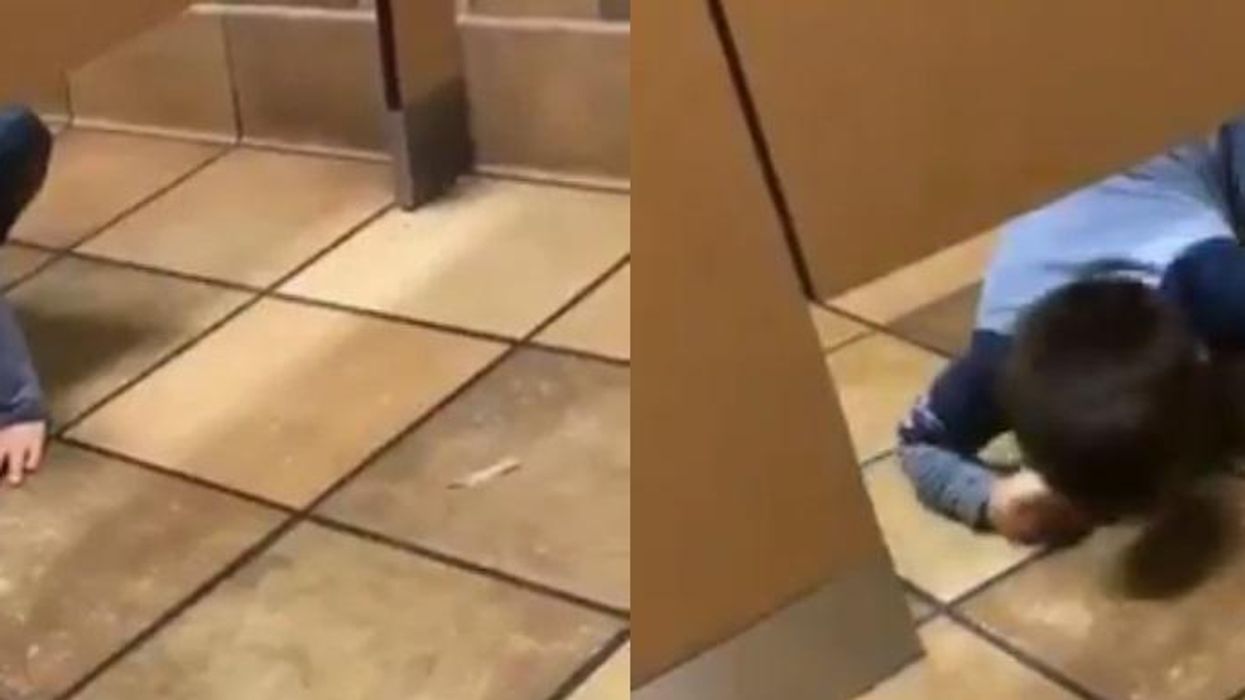 @achandrew13
Between Trump's tweets, trolls and an army of Russian bots, you'd be forgiven for thinking the internet is a horrible place. But every so often a viral clip reminds us why social media so great.
The latest video to go viral on Twitter, posted by @achandrew13, is hilarious and heart-warming enough to melt even the iciest of hearts.
As Andrew Hall from West Virginia absentmindedly used the bathroom at a local branch of Chick-fil-A, he was surprised when a child began to climb under the door to speak to him.
The child, named Levi, politely asked his name before imploring Andrew, who was ever so slightly preoccupied, to "hold [him] and help [him] wash his hands".
Andrew, who is obviously surprised at the unusual circumstances, advised Levi to find his mum outside.
Realising that he is probably in the right place, Levi soon leaves Andrew in peace, but not before opening the door and leaving it unlocked as he exits.
After Andrew's video of the endearing exchange went viral on Twitter, Levi's father Len Stevens thanked him for dealing with the incident so well.
TB: Mashable