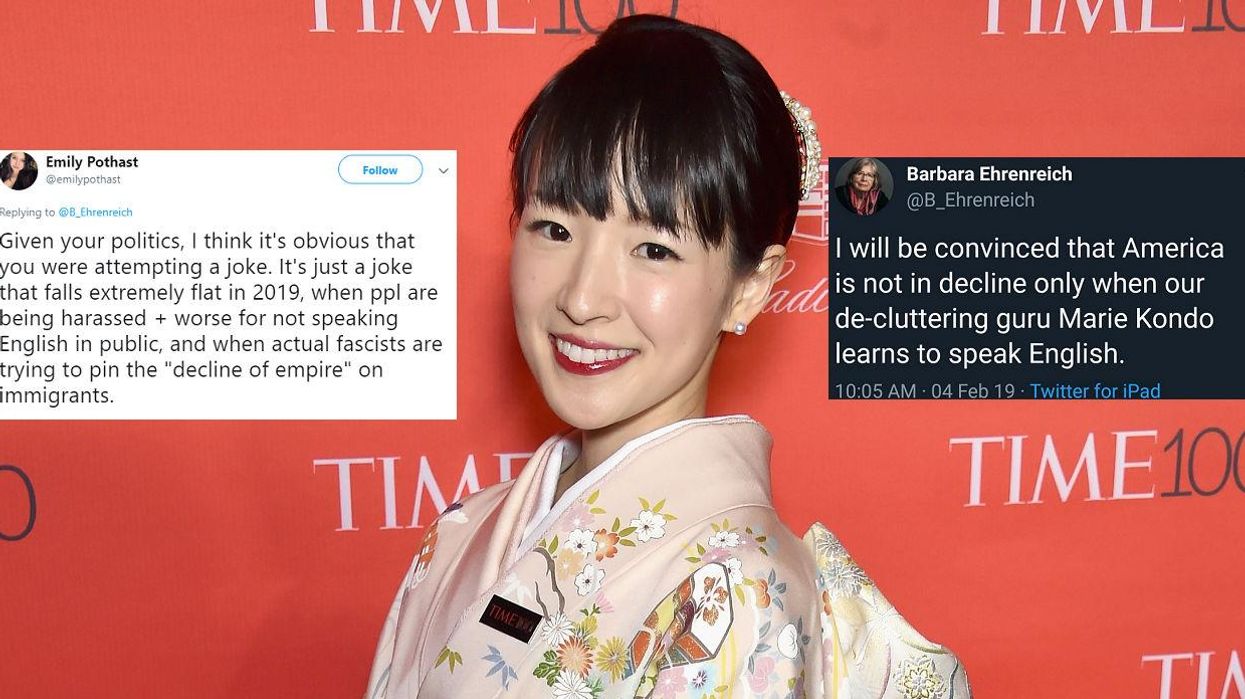 Dimitrios Kambouris/Getty Images for Time
Marie Kondo and her new Netflix show seems to be drawing the most terrible takes out from the woodwork.
Tidying Up with Marie Kondo swept across Netflix and viewers couldn't stop talking about her revolutionary ideas about de-cluttering your wardrobe, home and life.
The show follows Japanese native Kondo, who became famous for her 2011 book, 'Life-Changing Magic of Tidying Up', as she visits American families and teaches them about the concept of space and organisation.
In response to her show, feminist author Barbara Ehrenreich is being criticised for her comments about Kondo.
In a now-deleted tweet, the writer of 'Nickel and Dimed: On (Not) Getting By in America', wrote:
I will be convinced that America is not in decline only when our de-cluttering guru Marie Kondo learns to speak English.
Her comment didn't go down well. At all.
Einreich later apologised for her tweets.
She said that she hates Kondo because she's "on the side of clutter" and she said she was "sorry to anyone offended…by [her] attempts at subtle humour".
But not everyone is convinced by her apology.
Top 100