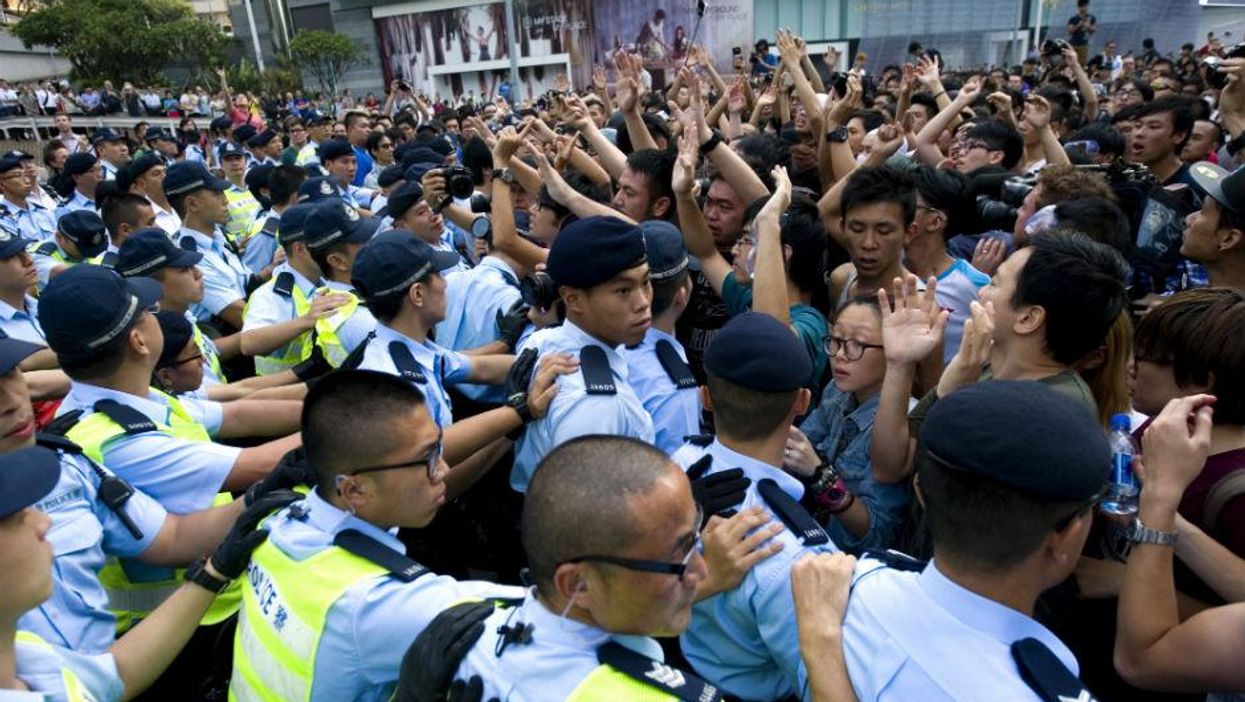 Hundreds of counter-protesters have torn down the barricades of those occupying the heart of Hong Kong's business district on Monday following a similar attempt by police earlier in the day.
In response, the pro-democracy demonstrators, who have been protesting for free elections in Hong Kong for around 16 days, reinforced their barricades with cement and bamboo rods.
According to Reuters, some demonstrators alleged that the anti-protest groups were so well co-ordinated they may have been organised crime gangs. Dozens of police officers separated the two groups with a human chain.
Separately, the Guardian reports that a large contingent of taxi and truck drivers had earlier confronted the protesters with growing frustration at the congestion caused in the city's Admiralty district.
Over the weekend, Jackie Chan - one of the city's most famous sons - spoke out against the protests and called for calm.
Speaking on his Weibo account - a Chinese social media site similar to Twitter - the actor said: "I found out through the news that Hong Kong's economic losses reached HK$350bn [£28bn] and I'm really worried... I believe every Hong Kong resident loves Hong Kong and wishes it well!
"I am willing to work hard with everyone and return to rationality, to face the future, love our country, love our Hong Kong."