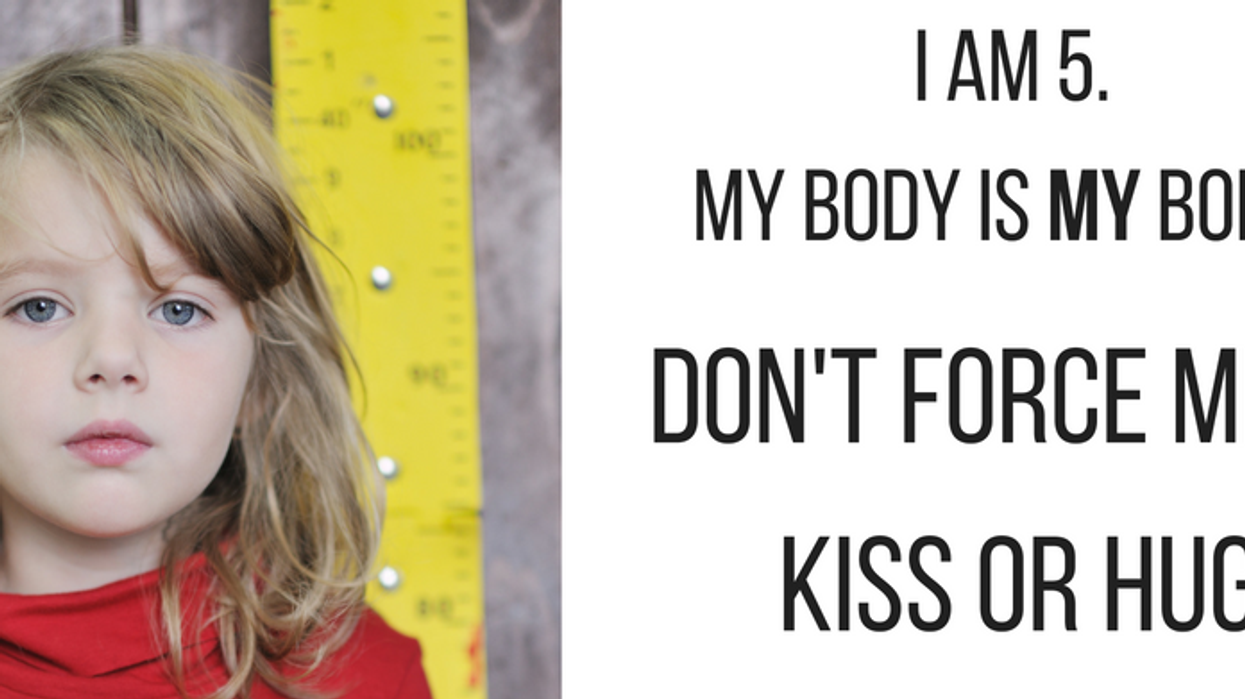 Facebook / Safe kids, thriving families
An article with an important message about children and consent has been turned into a must-see meme.
In amongst the arsenal of parenting tactics, alongside broccoli-based blackmail, is telling children to show affection towards their relatives, even if they don't want to.
But the author, Katia Hetter, wrote for CNN:
My daughter occasionally goes on a hugging and kissing strike.

She's seven, and she's been holding these wildcat strikes since she was three or four. Her parents can get a hug or a kiss, but many people who know her cannot, at least not all the time. And I won't make her.

She doesn't have to hug or kiss anyone just because I say so, not even me. I will not override my own child's currently strong instincts to back off from touching someone who she chooses not to touch.

I figure her body is actually hers, not mine.

It doesn't belong to her parents, uncles and aunts, school teachers or soccer coach. While she must treat people with respect, she doesn't have to offer physical affection to please them. And the earlier she learns ownership of herself and responsibility for her body, the better for her.
Hetter goes on to write that forcing children touch people when they don't want to can leave them more at risk of sexual abuse, and, later on, more likely to have sex with someone just to make them happy.
The article inspired child abuse protection charity Safe kids, thriving families to make this meme:
It's since had more than 50,000 shares, and many comments of support: