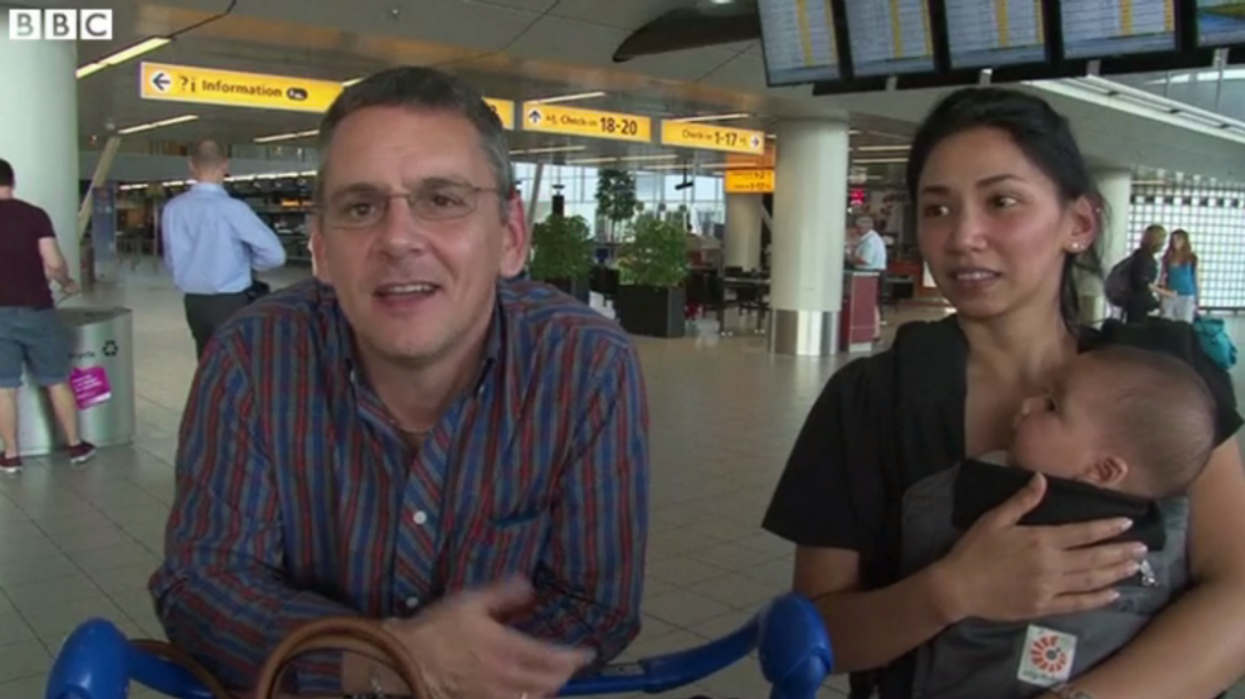 A British couple who were due to travel on board the ill-fated Malaysia Airlines flight MH17 were forced to book tickets for another flight after they were told there were not enough seats for them.
Instead, Barry Sim, his wife Izzy and their young baby switched to a later flight with Dutch carrier KLM and subsequently spoke of their relief and the "sick feeling" they had experienced when they heard news of the tragedy.
You get this sick feeling in the pit of your stomach… We started getting butterflies. Your heartbeat starts going.
Barry Sim, British tourist