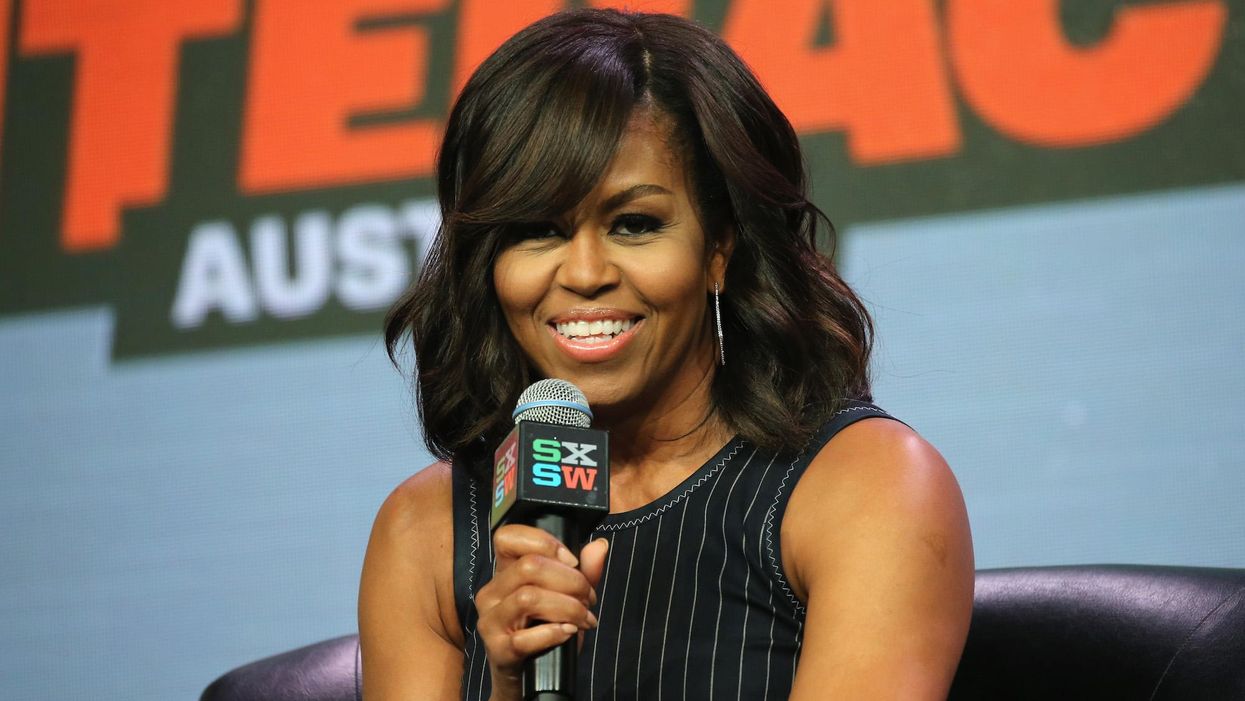 Neilson Barnard/Getty Images for SXSW
Michelle Obama has remained relatively tight-lipped about being First Lady since she left the White House.
Sure there's been the occasional, subtle dig at Donald Trump – often done without even saying his name – but she is yet to reveal all about what life is really like at the top.
Still she has opened up about one thing: what the Queen and Prince Philip are really like – or at least what their food is.
Speaking at a Klick Health MUSE New York event on Tuesday, she claimed that the food at Buckingham Palace is, well, not so good. She is quoted as saying by People:
I don't want to insult anybody, but American food is just better
Still at least the royals have one thing going for them:
When we were served at the state dinner – you know how we have chargers and they're gold, so you sit down, and everything is gold. The plate that I thought was the charger, that was the plate. They put food on the gold charger because that was their plate. I said, 'You win. You win on the plates. You got us beat.' Their rose garden? Much bigger.
As for Prince Philip and the Queen? Mail Online reports the Obamas found them down to earth when they slept over at Buckingham Palace during their 2011 state visit to Britain. .Obama is quoted as saying:
They want to be hugged. They want to be touched. They gossip.
Imagine being a fly on the wall for that conversation.