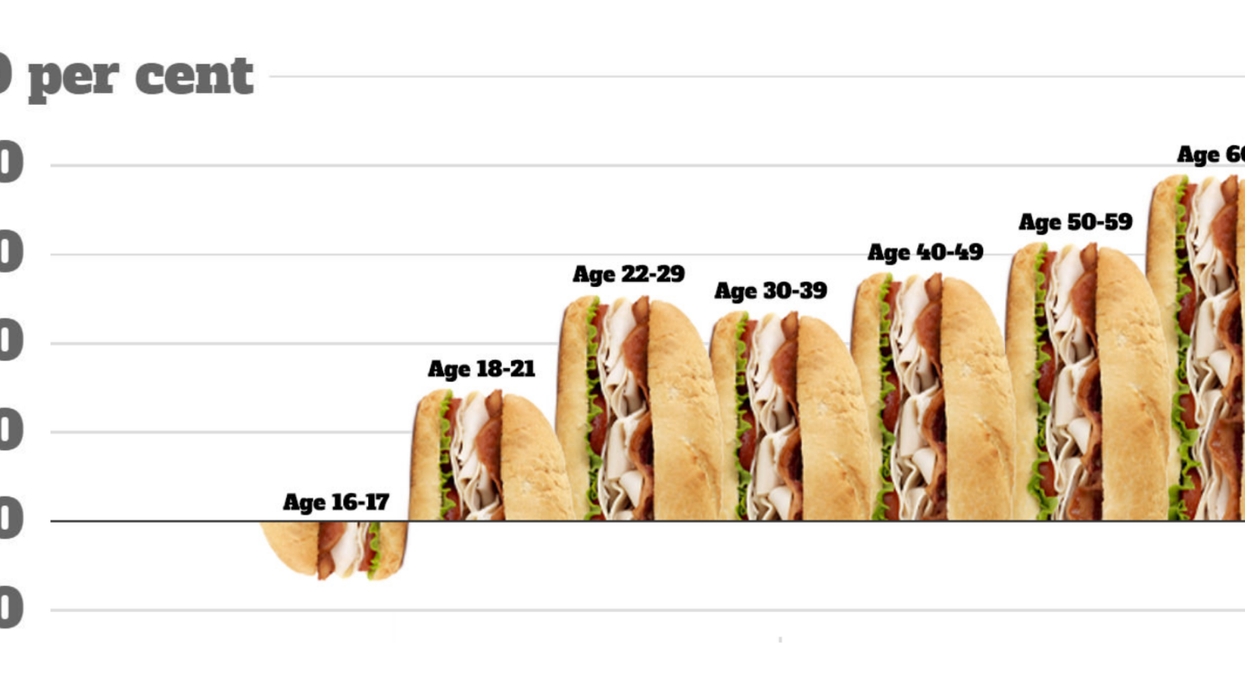 This week an estate agent said London's millennials should stop buying sandwiches and drinks in order to save towards a mortgage.
Strutt and Parker sent out "research" that said millennials could save more than £6,000 a year by cutting down on nights out, and that they could save £2,640 a year on takeaway meals.
Full disclosure: I'm a millennial, so I'm biased.
However, I don't know anyone my age spending £115 a week, every week for a year, on nights out.
Nor do I know anyone sinking £50 a week into takeaways, every single week (you'd be the size of the house you're supposedly missing out on).
Strutt and Parker also presumed every millennial has an £832-a-year lottery habit; and that we could save £2,576 a year by not buying sandwiches at work, instead preparing them at home.
Presuming we buy at least £49 a week worth of sandwiches. A working week sandwich that costs nearly £10 a day. Sure.
Others reacted to this story online with incredulity and pointed out the absolutely preposterous maths.
To save all future estate agents the trouble, we at the indy100 have come up with a few charts to explain the London (and indeed UK) millennial situation.
In this chart depicting the rise of Median Gross Weekly Pay since 1997, London is represented by an avocado sandwich on rye bread, while the UK is represented by a homemade bacon bap.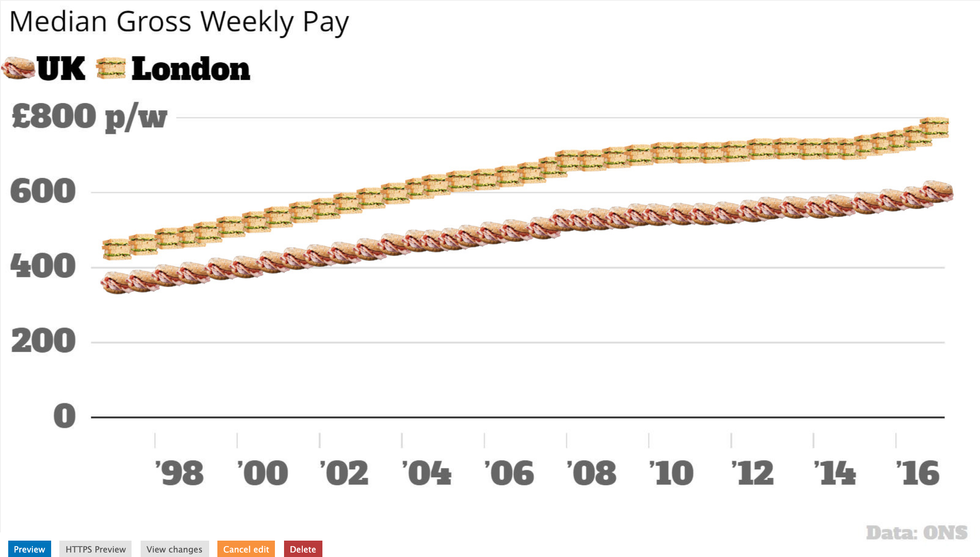 Here's how house prices for both regions have risen since 2005, according to the ONS house price index data: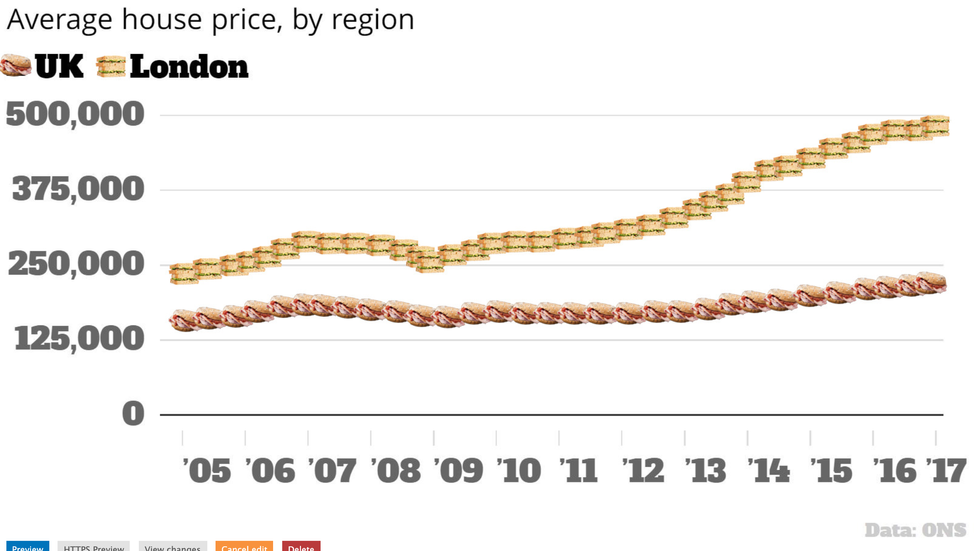 You'll note, unless you are a wildly optimistic estate agent, that pay is increasing more slowly than house prices.
It is taking people of all ages longer to save for a house on average, in the UK as a whole (the rate of house price increases is outpacing pay increases by 11 per cent since 2005), especially in London (65 per cent).
This doesn't take into account the fact that the young are underpaid.
In addition, since 2005, young people have seen relatively meagre raises in pay when compared to older workers:
Our cost of living (likely to increase due to a Brexit we didn't vote for) is getting far more expensive, while pay remains stagnant.
In short, saving on the occasional Pret sandwich isn't exactly a solution to 'Generation Rent', is it?