Meriam Yahia Ibrahim Ishag - the woman who was sentenced to death in Sudan after refusing to renounce her Christian faith - has arrived safely in Italy.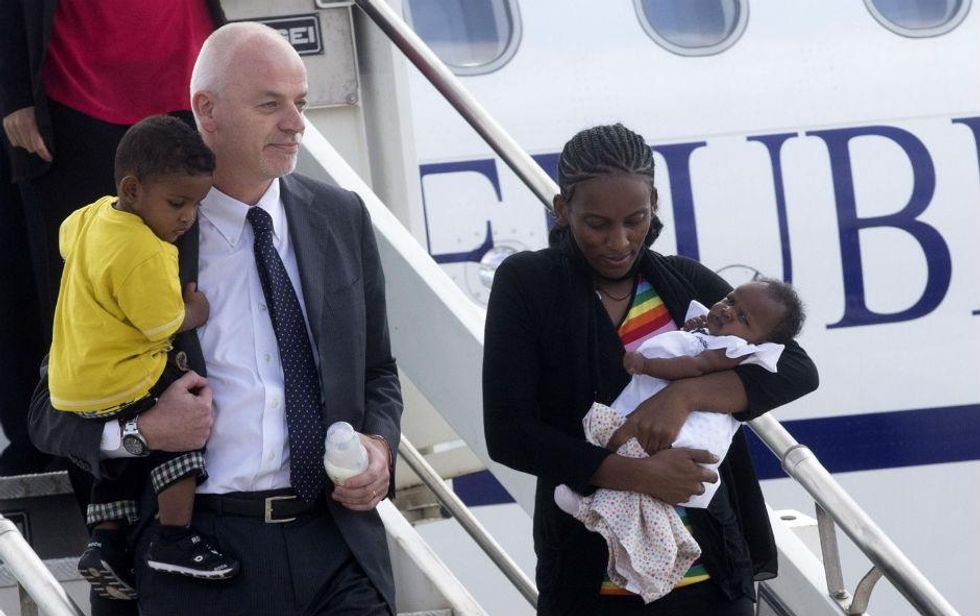 The Italian government helped Ms Ibrahim and her family to flee Sudan after she was taken in at the US embassy in Khartoum after being spared death last month.
Italy's vice-minster for foreign affairs, Lapo Pistelli, earlier posted a picture on his Facebook page of Meriam and her family on board the government plane headed to Rome under the caption 'mission accomplished'.
After arriving in Rome, Ms Ibrahim was met by Italian prime minister Matteo Renzi and then by Pope Francis at the Vatican.
She will now have a brief stopover in Rome before flying to the United States where her husband, Daniel Wani (pictured below, right), is a citizen.