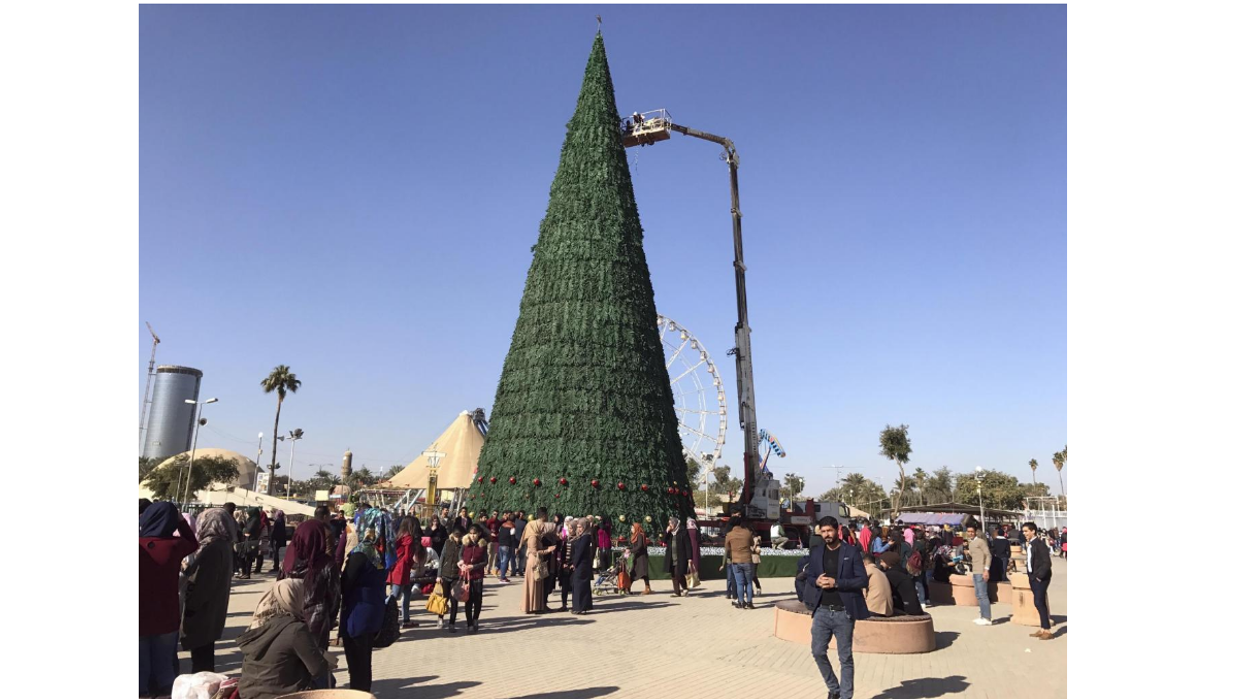 AP
An 85-foot-tall Christmas tree stands in Baghdad as a symbol of solidarity with Christians during the festive season.
Yassi Saad built the tree, which stands in Iraq's capital city, to help Iraqis "forget their anguish" over the war against Isis.
Saad spent $24,000 (£19,000) on the artificial tree, which has a diameter of 33ft (10m).
The country's Christian community has been declining since the 2003 US-led invasion, and part of the reason they're fleeing is because they have been targeted by Isis. In 2003 there were 1.5 million Christians in Iraq, now that number is about 300,000.
Picture:
Saba Ismael, a visitor to the theme park where the tree has been displayed, said it "represents love and peace".
I wish all Iraqi Christians could return to Iraq and live normal and peaceful lives.
Isis took control of Iraq's second largest city, Mosul, in 2014. Extremists marked Christian houses with the Arabic equivalent of the letter "N" for the derogatory term Nazarene and issued threatening ultimatums to leave the city or face death or forced conversion to Islam.
An estimated 20 or 30 Christians are thought to remain in the city. Some have been able to return to communities neighbouring Mosul; however, many have found their homes destroyed or ransacked.
Additional reporting by AP