Donald Trump's meeting with Nancy Pelosi and Chuck Schumer on Tuesday couldn't have gone much worse.
The president and his two Democratic opponents butted heads over his controversial plans for his notorious border wall, which he wants $5bn in funds to construct.
However, the Democrats aren't too keen on dishing out the finances for such a project, which resulted in Trump throwing a little temper tantrum and threatening to shut down the government.
Trump said:
I will be the one to shut [the government] down. I'm proud to shut down the government for border security.
According to Politico, Trump said the word 'wall' about 30 times during the meeting, but Pelosi didn't buckle and remained resolute against the president, while vice-president Mike Pence watched in noticeable discomfort and silence.
Speaking afterwards, Pelosi took a shot a Trump and questioned his 'manhood', which we all know is something that is bound to rattle a man with such a fragile ego.
I was trying to be the mom. It goes to show you: You get into a tinkle contest with a skunk, you get tinkle all over you.

It's like a manhood thing with him — as if manhood can be associated with him. This wall thing.
It didn't end there though as upon leaving the White House, Pelosi displayed some incredible 'big d*ck energy' and threw all the sass possible after verbally decimating Trump.
We mean, just look at this: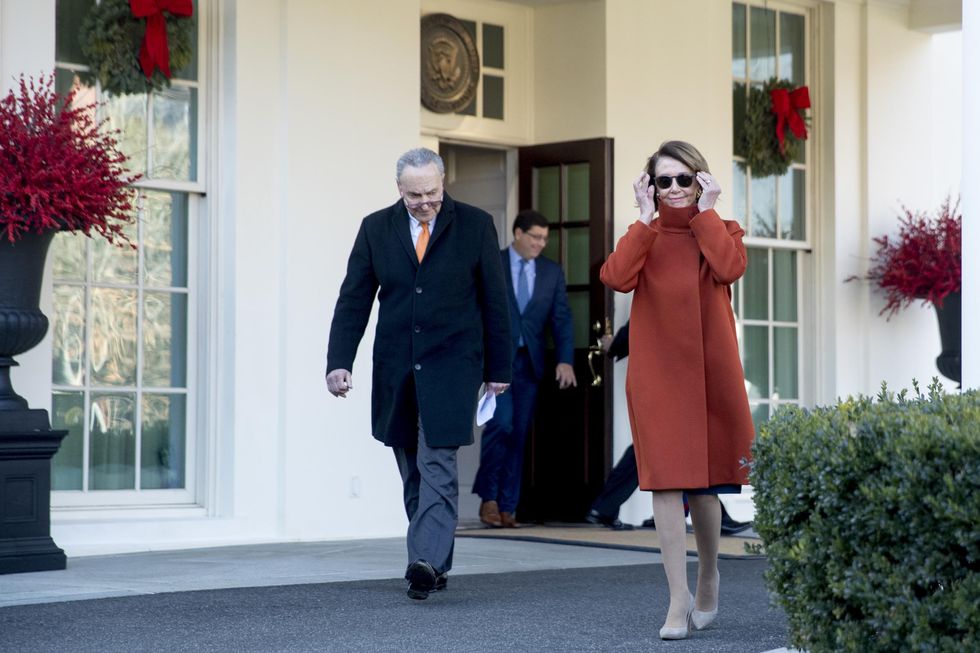 Picture: AP Photo/Andrew Harnik
This picture and this picture alone won the hearts of Twitter and became a quite glorious meme and we are all for it.
Here are some of the best.
It's even available in GIF form.
Now, everyone wants to know where to get that coat from as it has become the overnight must-have fashion item.
HT Someecards