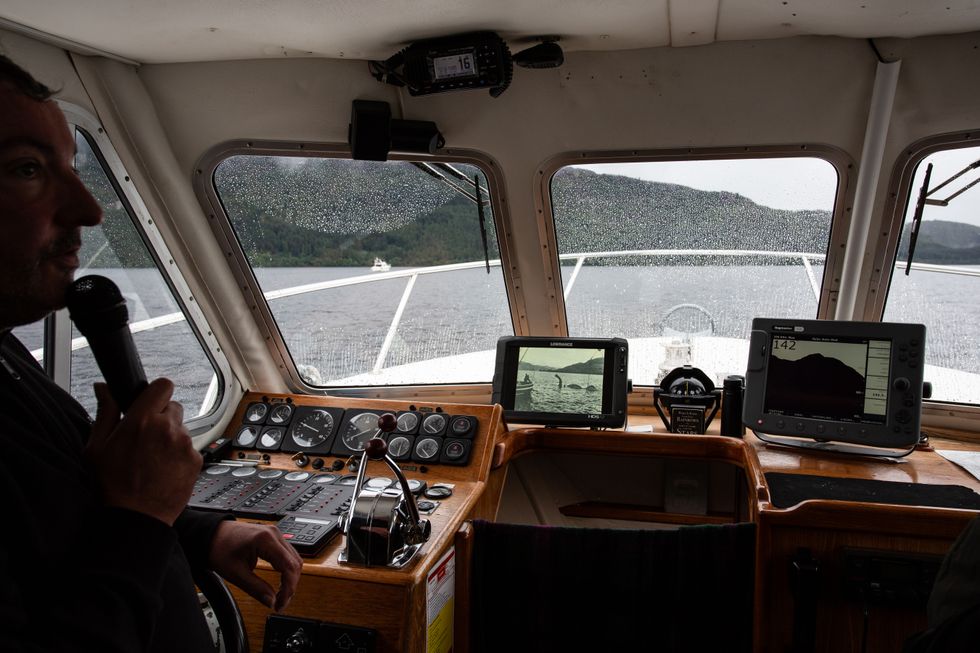 Loch Ness Monster hunters have heard "four distinctive noises" as around 200 volunteers braved "horrific" weather to take part in the biggest search for the mythical creature in 50 years.
Affectionately known as Nessie and popular in Scottish folklore since the 1930s, the hunt for the elusive water monster continued on Sunday, with dozens of volunteers lining the banks of the famous Scottish loch just outside Inverness.
Around 300 people also tuned in the efforts via a livestream.
The wet weather did not dim the enthusiasm of the participants (Alison White/PA)
Alan McKenna, from Edinburgh, took part on a boat using a hydrophone system, which he said "is an underwater microphone so we can listen to the underwater world of Loch Ness".
He said a test of the system on Friday had already raised questions about Nessie's whereabouts: "When we were testing the equipment, we did hear four distinctive noises that we didn't know where it was coming from.
"We didn't know the origin of it was, which is quite exciting."
Mr McKenna added: "The weather in Scotland was horrific over the weekend, so much so that the Scottish Highland Games were cancelled for the first time in 75 years, but that didn't stop us – and that didn't stop our volunteers.
"We've had people coming from all over the world.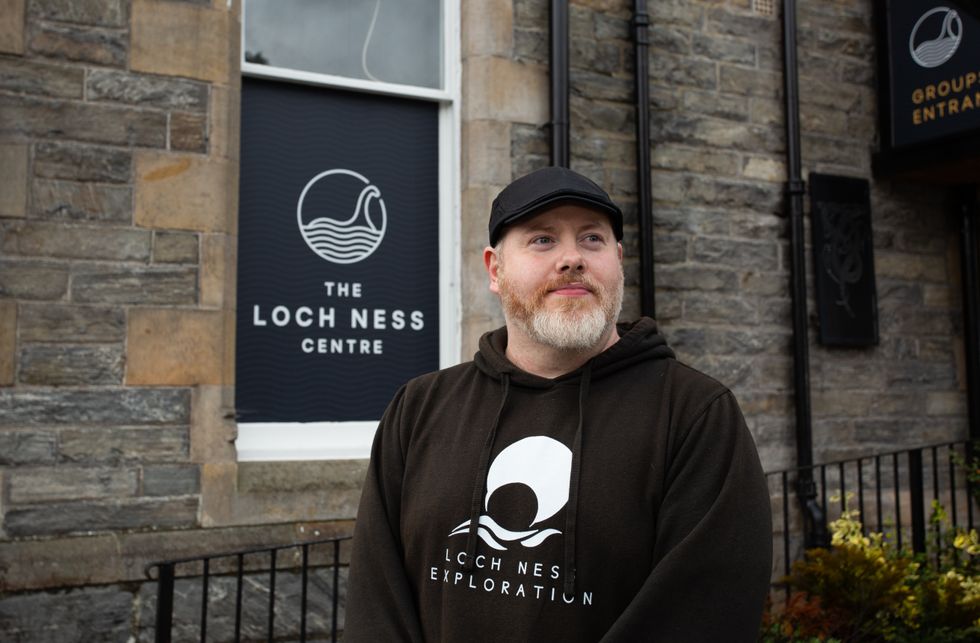 Alan McKenna said "of course" he believes in the Loch Ness Monster (Alison White/PA)
"We've had people from Spain, France, Germany and we had a Finnish couple.
"We've had news teams from Japan, Australia, America and it has been really good.
"We've all kind of banded together. It's been fantastic."
Paul Nixon, general manager of the Loch Ness centre, said he felt there was "something" in the lake worth looking for, adding: "I believe there is something big lurking in the depths of Loch Ness.
"Now I don't know whether it's a monster – I don't know what it is but I reckon there's something down there."