Jesus survived an assassination attempt aged 20, married Mary Magdalene and fathered two children with her, a new book called The Lost Gospel claims.
The claims of Simcha Jacobovici, an Israeli-Canadian writer and film-maker, and Barrie Wilson, a religious studies professor at York University, Toronto, may seem familiar to anyone who read or saw The Last Temptation of Christ or The Da Vinci Code.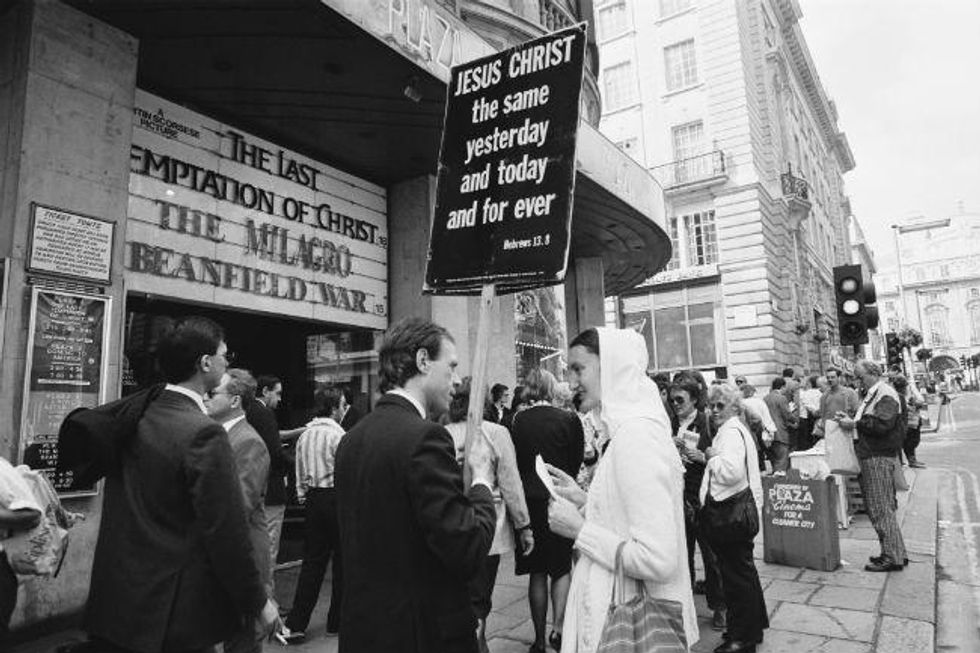 The Last Temptation of Christ, as with The Da Vinci Code (above) proved controversial with Christians
But they claim that the assertion Jesus died a married man is based on a Syriac manuscript known as The Ecclesiastical History of Zacharias Rhetor (of Mytilene), which was purchased by the British Museum in 1847 and transferred 20 years ago to the British Library, where this Wednesday the authors are due to hold a press conference.
The British Library told i100.co.uk it was not involved in the book's publication and was directing queries to publisher Pegasus, which confirmed the press conference would go ahead as planned.
Source: The Sunday Times (£)
(Pictures: Getty)
More: [The importance of religion around the world in five charts]2