Since the mass shooting in Parkland Florida, where 17 people lost their lives, gun control has been at the top of America's political agenda.
With more than 500,000 protestors taking to the streets in the historic March For Our Lives demonstrations last month, it is clear that gun control supporters have reached breaking point. The protests generated near universal praise, with everyone from Barack Obama to Billie Jean King tweeting supportive messages. Students across America also participated in a national walk-out.
But a tweet, posted by @Jason_Samuels, has revealed the terrifying scale of the problem.
According to Gun Violence Archive, 3,690 people have died in gun-related incidents so far in 2018. This includes a staggering 58 mass shootings.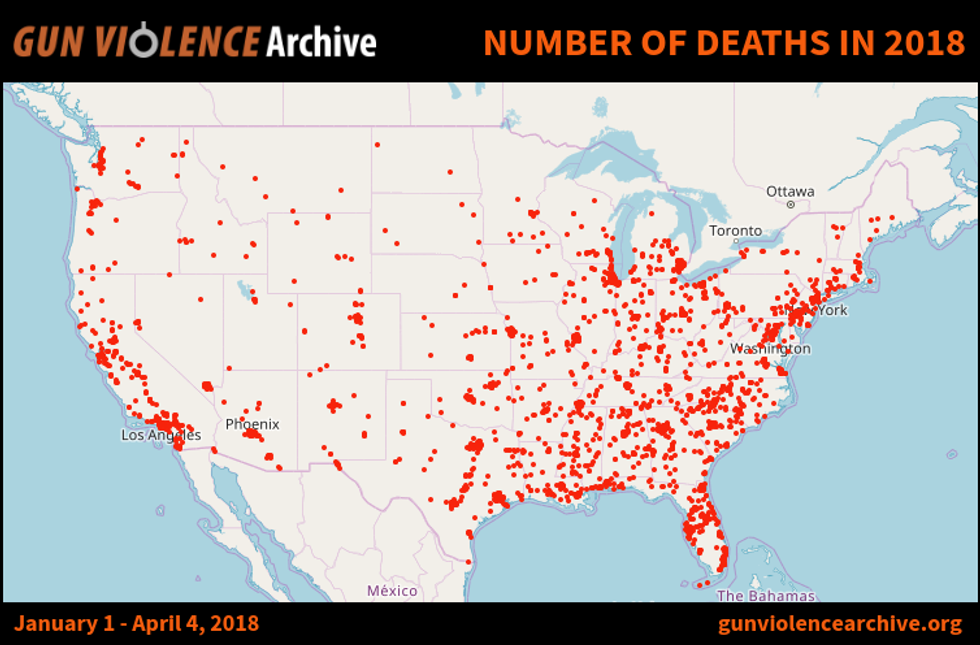 After Samuels' chilling description of America's "new normal", Twitter users responded with similarly shocking stories.
Others simply tweeted messages of support.
When it comes to statistics, research is clear that more guns mean more gun deaths, and more firearm restrictions mean less deaths.
In the aftermath of March For Our Lives, will politicians finally begin to act?