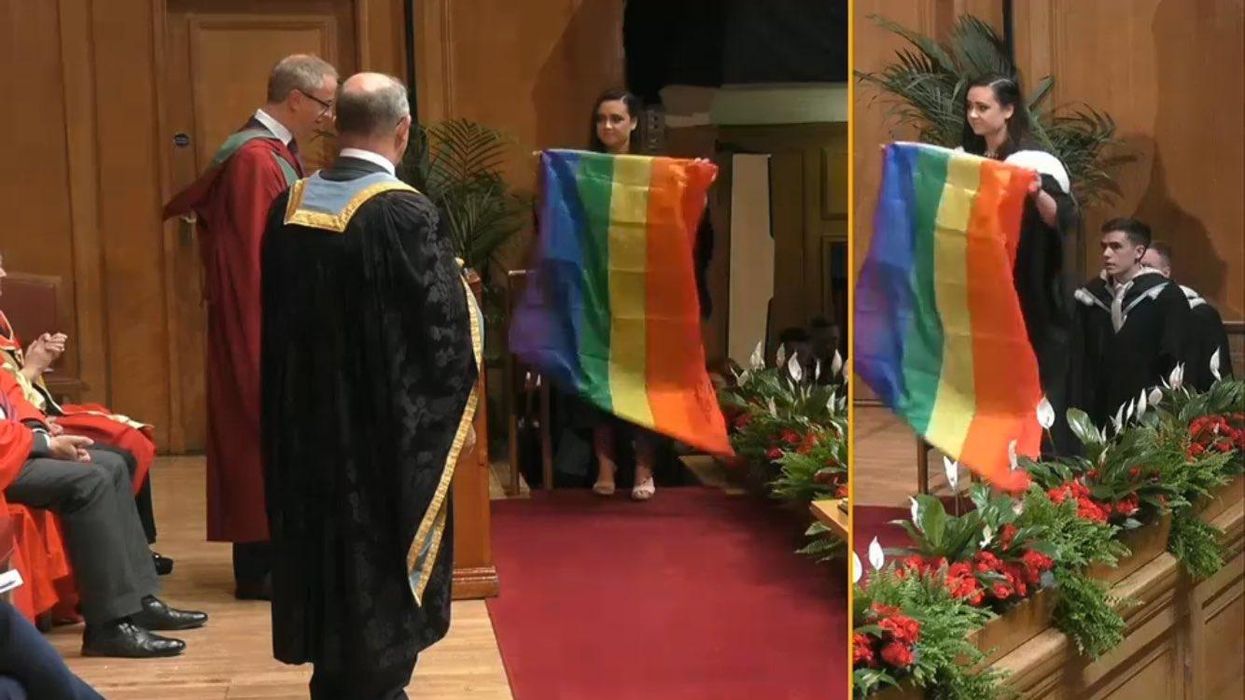 A graduate in Northern Ireland has collected her degree in the most perfect way, carrying the rainbow Pride flag.
Northern Ireland remains the only place in the United Kingdom where same-sex marriage is against the law.
Last Saturday, a march demanding marriage equality took place in Belfast city centre.
Thousands attended the parade carrying rainbow flags and banners, demanding a change to the law.
One person who couldn't attend was Politics, Philosophy and Economics graduate, Ciara Cinnamond.
In her own act of support for the march, the 23-year-old unfurled the Pride flag shortly before accepting her degree on stage at Queen's University's Whitla Hall.
Her inspiring show of solidarity earned applause from those in attendance, plus thousands of other people around the world.
Speaking to Belfast Live, Ciara said
I knew that I would be graduating on the same day as the march for equality and despite not being physically present, I wanted to be there in spirit at least.

I was at the march last year and to be surrounded by so much love, strength and happiness was incredible.

I wanted to take that feeling of solidarity across the stage with me. What I did at my graduation was only one small incident in a far greater campaign aimed at getting equal marriage for everyone.

I want the opportunity to marry the person that I love and in that moment, I marched too.
She added
I heard nothing but cheers and applause.

To receive a personal congratulations afterwards from the honorary graduand on the day, Professor Lesley Yellowlees, was also a very nice gesture

If it makes young people in the LGBT community feel like there is even a glimmer of hope then it was more than worth it, we matter too.