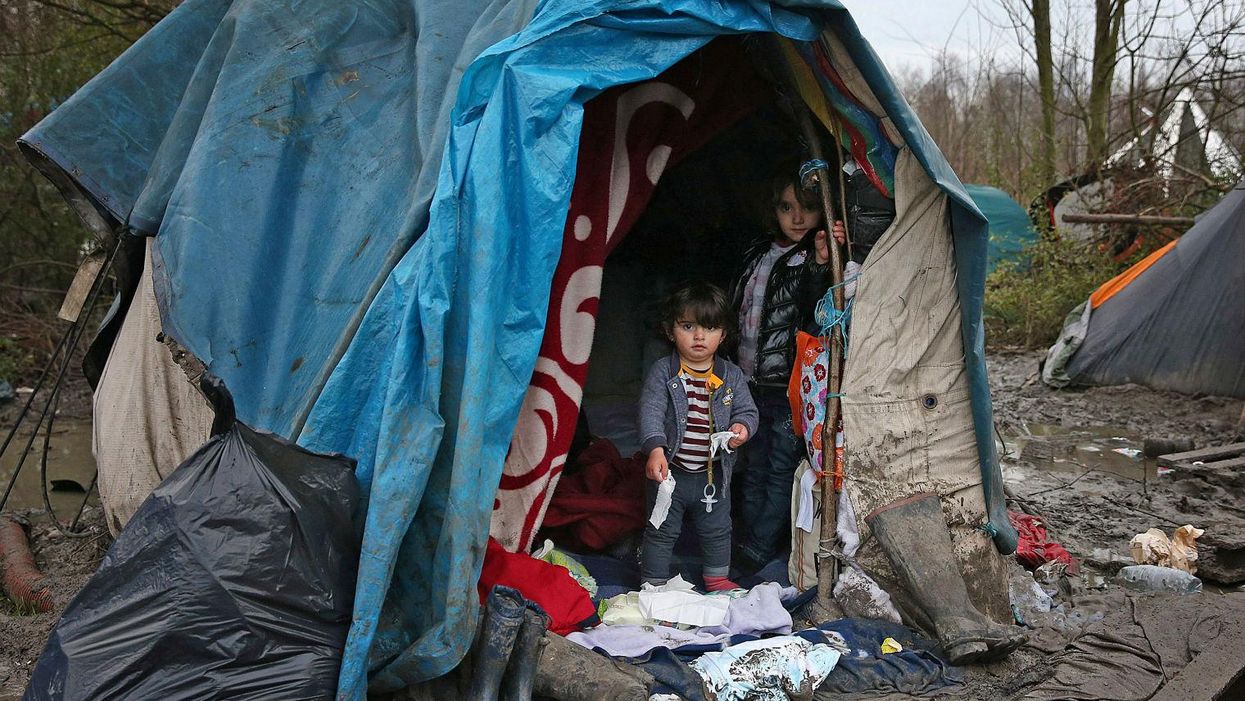 David Cameron has announced that the government is going to accept an unspecified number of unaccompanied child refugees from Syria and other war zones on top of the 20,000 people the UK is set to accept by 2020.
Yet Thursday's papers have reported the same story with headlines that appear to read like opposites:
"U-turn over resettlement of Syrian children" is the Guardian's headline, but the Daily Mail says that the PM is arguing "Why we must not take 3,000 migrant children."
The reason is that Cameron hasn't actually capitulated to growing calls from charities and opposition MPs for the UK to take in a minimum of 3,000 vulnerable children who are currently living in the camps in Calais.
The government has agreed to accept more unaccompanied children, whom aid workers deem to be at the biggest risk of abuse and people trafficking.
But the majority will come from Syria and refugee camps in neighbouring countries through a £10m scheme run by the Home Office and the UN refugee agency, rather than minors who are already in Europe.
There has also not been any indication of how many children will be resettled.
Downing Street did say that some refugee children already on the refugee trail in Europe could be brought to the UK "where it is in their best interests", and if they already have family members residing here.
The decision marks the first time the UK has agreed to take in any refugees who have already made the perilous journey to Europe.
There are an estimated 26,000 refugee children currently in Europe without any parent or guardian.
Around 1,000 unaccompanied children in Italy alone disappeared last year, and charities fear they were sold into forced prostitution and cheap labour.
A 5-year-old Iraqi Kurdish boy in Grande-Synthe near Dunkirk, on January 12, 2016. (PHILIPPE HUGUEN/AFP/Getty Images)