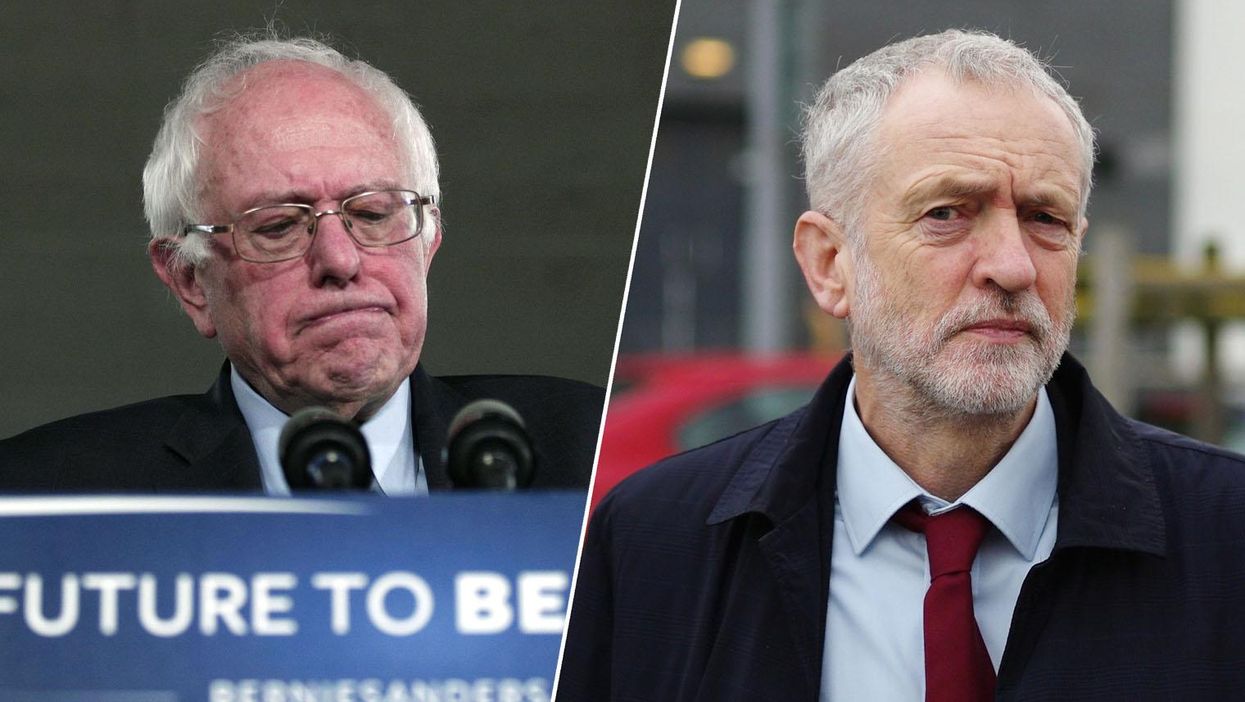 Bernie Sanders currently narrowly trails Hillary Clinton in a campaign for the democratic nomination which looks set to go to the wire, following the Vermont senator's rise in the polls and victory in New Hampshire.
Sanders has risen to a peak rating of 42 per cent, trailing Clinton by a record margin of only 5.6 per cent in RCP averages.
The socialist candidate could also be said to be doing well on our side of the pond, following Corbyn's landslide election to become Labour leader.
While his honeymoon period has definitely finished, reaching record dissatisfaction ratings in Ipsos-MORI's polling (net -21 per cent) and his party trailing the Conservatives by ten points in YouGov's tracker, new research by the polling company suggests that his left-leaning policies could be well-received by the British electorate.
Well, at least more so than in the States.
The below chart by Statista shows how different generations from the UK and US perceive socialism and capitalism:
British people view socialism more favourably than Americans in all demographics and all age groups remain unfavourable on net to capitalism.
However, a large part of this could be due to apathy, rather than socialist sympathy - British people are more likely to identify as socialist (19 per cent) than they are capitalist (16 per cent), but this is still eclipsed by the proportion who shirk both labels (48 per cent).
Meanwhile, the population in the United States greatly align themselves with the "capitalist" label, especially with age.
So if trends, and cats, mean anything, it's good news for the Corbyn camp. Sort of.