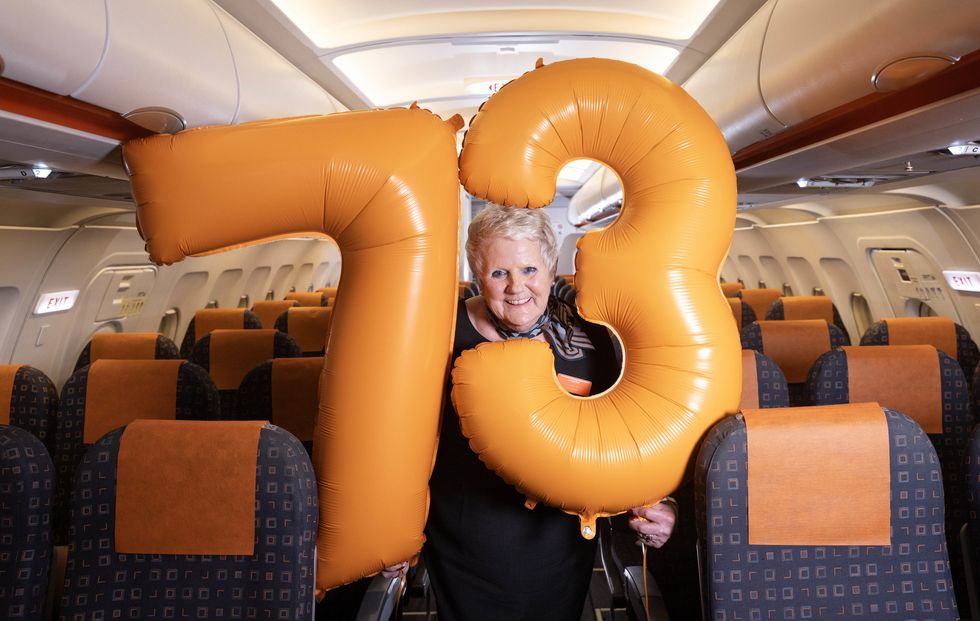 PA Wire/PA Images - Matt Alexander
One of the UK's oldest flight attendants is celebrating her 73rd birthday this week.
Soon-to-be great-grandmother Pam Clark – affectionately known as Nana Pam – is easyJet's oldest employee.
She is based at Luton airport and has served the airline's customers on more than 4,500 flights.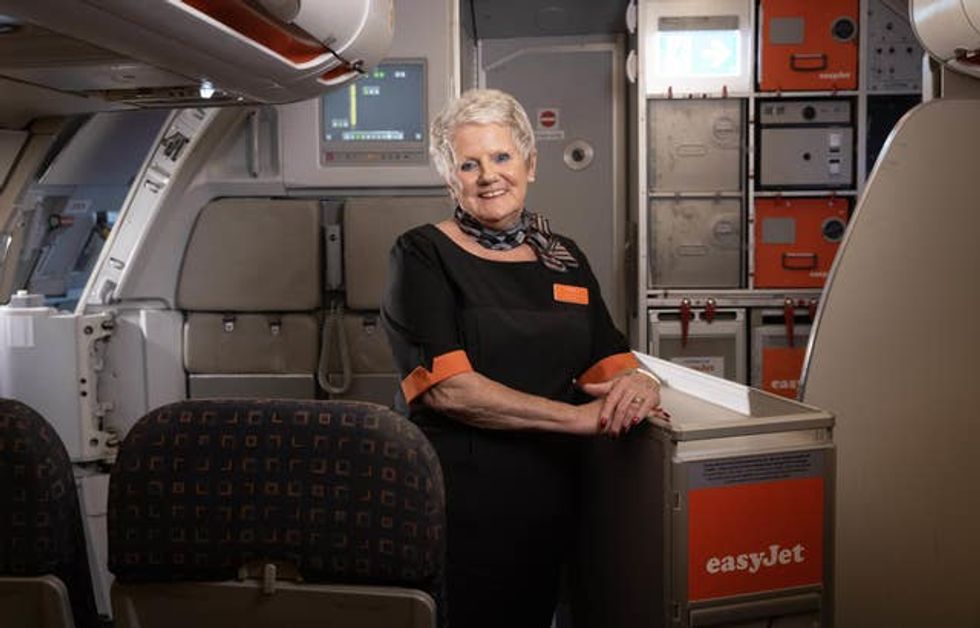 Pam Clark is a recruitment ambassador for easyJet (Matt Alexander/PA)PA Wire/PA Images - Matt Alexander
Ms Clark, a former hairdresser, joined easyJet as a cabin crew member after spotting a recruitment advert on a flight to Madrid 20 years ago.
The carrier said it has appointed her as its recruitment ambassador for over-45s as she has "exceptional customer service and people skills".
Following the launch of a diversity campaign last year, the airline has seen a 10% increase in the proportion of applications for cabin crew roles from people in that age category.
Cabin crew on commercial flights by UK airlines must be at least 18 years old but there is no upper age limit.
They must also pass a medical examination every five years.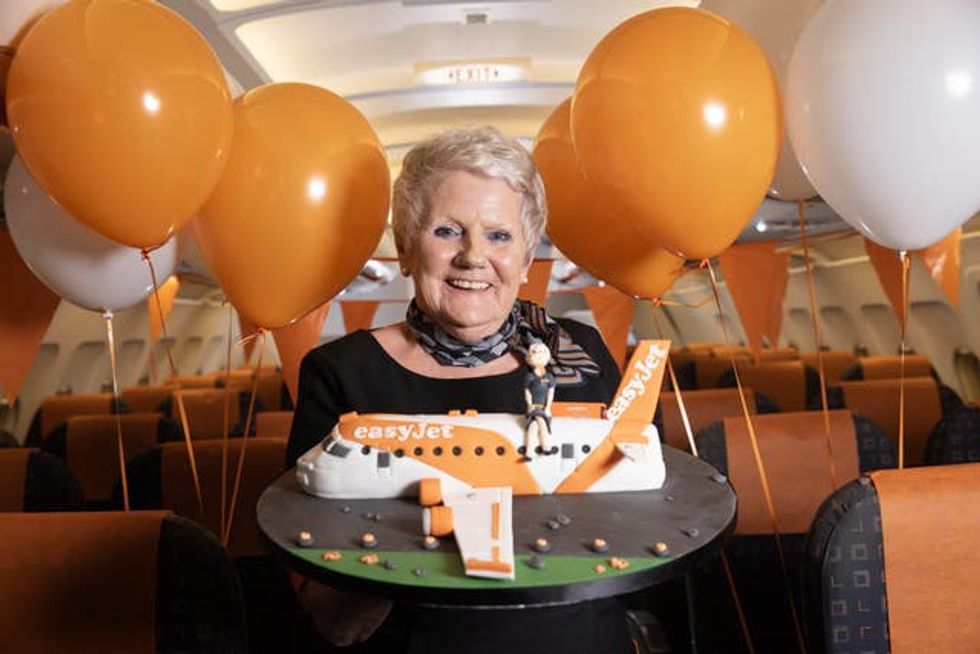 Pam Clark was given a plane-shaped cake and balloons to celebrate her birthday (Matt Alexander/PA)PA Wire/PA Images - Matt Alexander
Ms Clark said: "My advice to anyone over the age of 45 thinking about applying for a role as cabin crew at easyJet would be to go for it.
"When I applied for the role 20 years ago I knew that my age and experience meant I had something really valuable to offer.
"Nowadays, I'm meeting more and more colleagues like me who have made a brave career change later in life. Don't be afraid!
"My favourite part of the job has been meeting passengers from all over the world and giving them the most enjoyable travel experience possible.
"I'm proud to work at a company that puts people first."
EasyJet's group people director Jane Storm said: "At easyJet we put people at the heart of everything we do.
"We're incredibly proud to have Pam on our team and she is a testament to our warm and welcoming cabin crew, who have a passion for great customer service.
"We would encourage people of all ages who share our passion to come on board.
"With Pam's 73rd birthday just around the corner, we're hopeful she will inspire even more talented people to join us in the future."