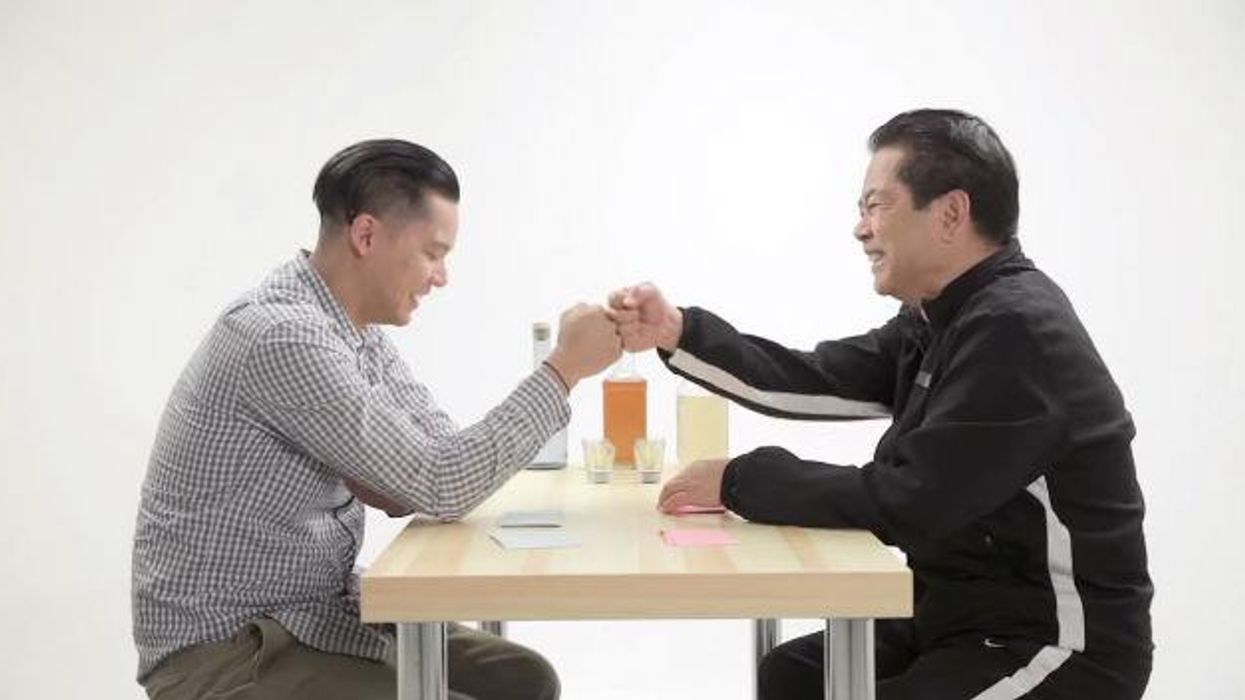 Prepare yourself for the most awkward video imaginable.
It involves a game of truth or drink, but with parents and their children. And questions of a sexual nature.
If you can stand to watch it, you can expect exchanges such as:
Do you perform oral sex on mom?
...
Like, today?
Have you ever had a threesome?
Fist-bump
What is your favourite sexual position? Please drink... please drink...
Watch the full video here:
More: [Stop everything and watch the dog who can't catch anything try and catch an Easter egg]2
More: [This video shows 100 years of fitness trends in 100 seconds]3