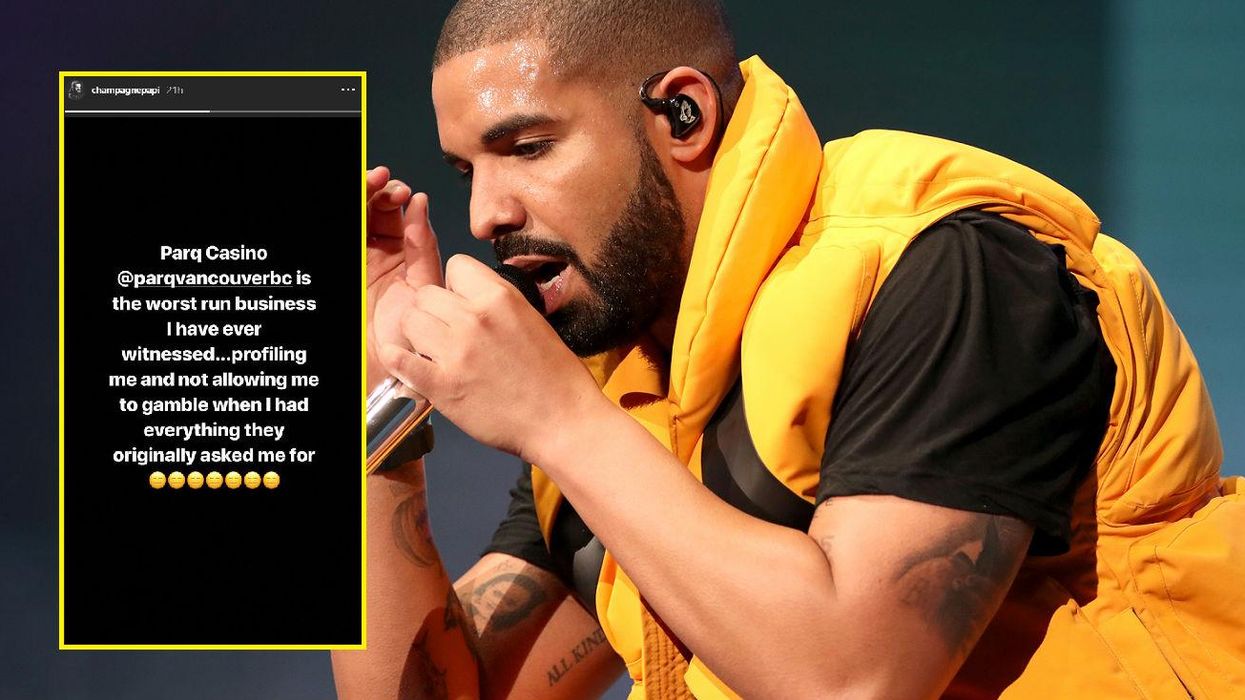 Christopher Polk/Getty Images and Instagram
Parq Vancouver has issued an apology after musician Drake posted an Instagram story in which he accused the hotel and casino of "profiling" him and not allowing him to gamble.
He wrote:
Parq Casino is the worst run business I have ever witnessed…profiling me and not allowing me to gamble when I had everything they originally asked me for.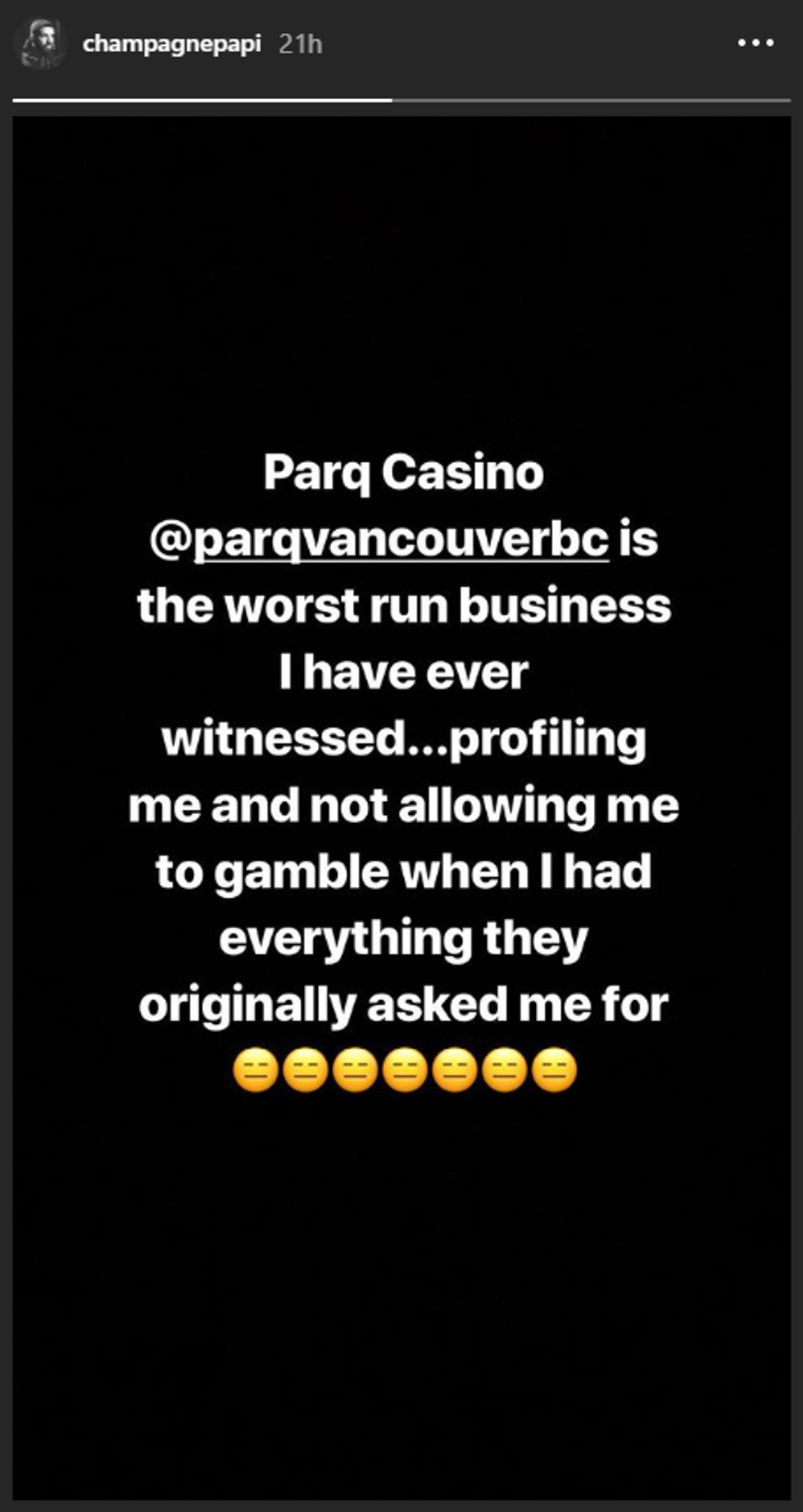 Parq Vancouver got wind of the Canadian rapper's experience in their venue and issued a statement saying it was investigating the issue. A few hours later, the company followed it up with an apology.
The statement, obtained by BIV,read:
You may be aware of a situation at our casino last night. On behalf of Parq Vancouver we would like to apologise for the experience our customer had. We are operating in one of the most complex, highly regulated industries and are always looking to better our communication and customer service.

We are constantly improving our communications process to ensure that these new regulations are better understood by all guests. We categorically stand against racism of any kind. We are committed to providing a safe, secure and enjoyable experience for all.
Details of the incident remain vague and Drake hasn't added anything to his social media accounts about it, nor did he issue a follow up statement.
Drake was in Vancouver to perform, but it was his impromptu appearance at Fortune Sound in Chinatown that had people screaming.
He rocked up to the venue, where DJ Night Owl Sound, who are under the label founded by Drake (OVO Sound) and appeared on stage to startled applause and performed for a few minutes.