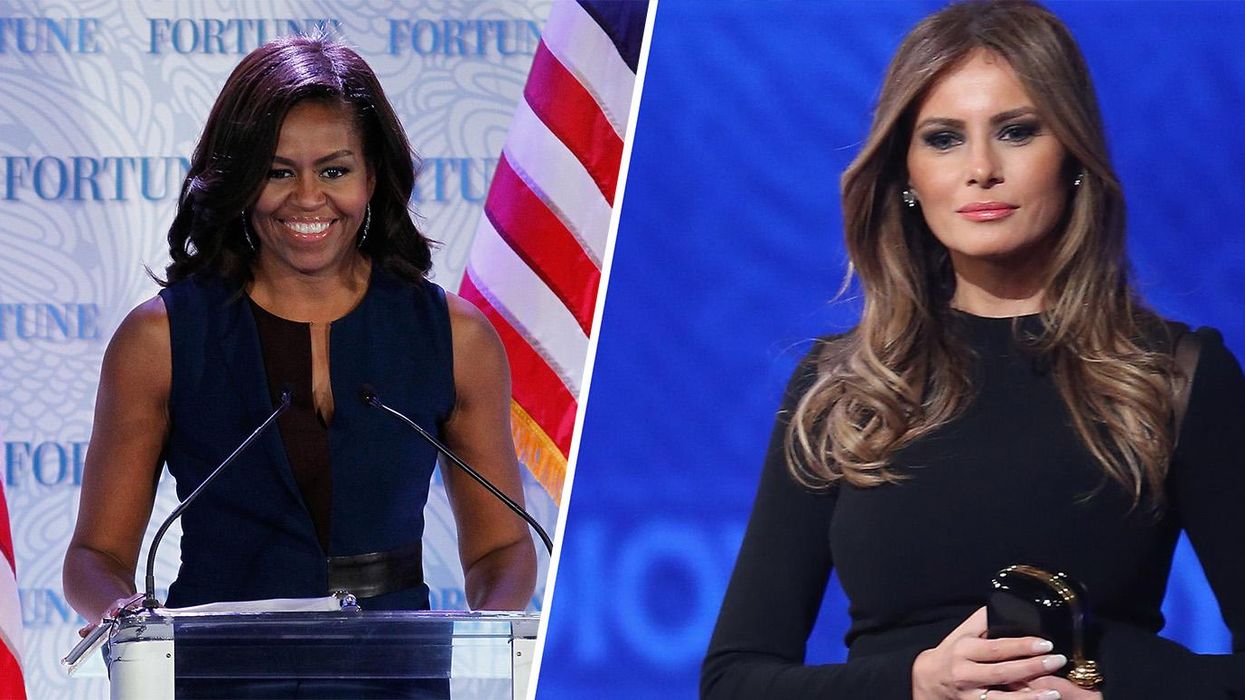 Melania Trump gave a speech at the end of day one of the GOP convention, which made the case for her husband, Donald Trump, to be the next president.
A small but significant fragment of it appears to have been lifted from Michelle Obama's speech at the 2008 Democratic National Convention, before her husband was elected.
Melania's speech read:
From a young age, my parents impressed on my the values that you work hard for what you want in life... That your word is your bond, and you do what you say and keep your promise. That you treat people with respect. They taught and showed me values and morals in their daily life.

That is a message that I continue to pass along to our son. And we need to pass those lessons on to the many generations to follow. Because we want our children in this nation to know that the only limit to your achievements is the strength of your dreams and your willingness to work for them.
The speech went down very well: however, it didn't take long for people to start figuring out why.
Michelle's, eight years prior, read:
And Barack and I were raised with so many of the same values. Like, you work hard for what you want in life; that your word is your bond; that you do what you say you're going to do; that you treat people with dignity and respect – even if you don't know them and even if you don't agree with them.

And Barack and I set out to build lives guided by these values and to pass them onto the next generation, because we want our children – and all children in this nation – to know that the only limit to the height of your achievements is the reach of your dreams and your willingness to work hard for them.
Hmm.
A 2012 tweet from Melania Trump has since been deservedly mocked, given the accusations of plagiarism.
Always be yourself. Unless you can be Michelle Obama, obviously.
And now, while people have accused her of also lifting from Rick Astley...
...she's also become the subject of the satirical #FamousMelaniaTrumpQuotes.
The whole thing's become a bit of a PR disaster for the Trump camp as people have passed over most of the speech's points to focus on plagiarism jokes.
It even turns out that the speechwriter in question used to work for Hillary Clinton. We're sure that won't come up in presidential debates.
Whoops.
A spokesperson for the Trump campaign said:
In writing her beautiful speech, Melania's team of writers took notes on her life's inspirations, and in some instances included fragments that reflected her own thinking.

Melania's immigrant experience and love for America shone through in her speech, which made it such a success.
Watch the full video, below:
More from the Independent: RNC 2016: Melania Trump 'plagiarised' part of Michelle Obama's 2008 speech
More: People think this Republican artist's pro-Donald Trump cartoon is racist