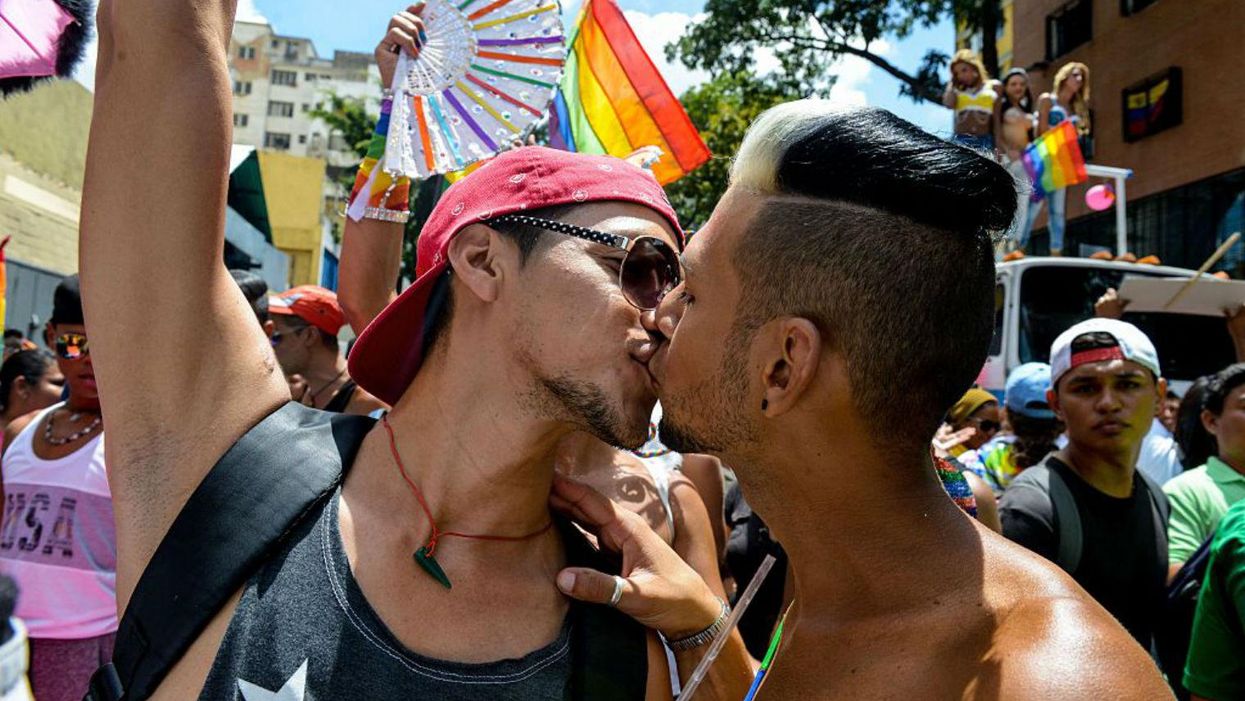 29-year-old US citizen Omar Mateen opened fire in an LGBT club in Florida in the early hours of Sunday, killing 50 people and injuring a further 53.
According to officials, Mateen called 911 and pledged allegiance to terror group Isis before carrying out the attack. Although Isis's daily bulletin on Sunday made no mention of Florida, later that day Amaq News Agency, an Isis affiliate, claimed responsibility for the shooting.
As the authorities go about painstakingly dissecting every detail of his life in an effort to unearth why he committed the massacre, his father, Seddique Mir Mateen said that Omar was not particularly religious and thought his son was probably motivated by homophobia rather than Islam.
He saw two men kissing each other... and got very angry. Maybe that's why he went after a gay club.
In defiance of the LGBT-targeted attack, social media users from all over the world have picked up on the anecdote. Thousands of pictures of men embracing are being uploaded under the hashtag #TwoMenKissing in defiance of homophobia:
Another trending topic is #GaysBreakTheInternet, celebrating the outpouring of love and solidarity exhibited in vigils and on social networking platforms in the wake of the attack.