Following the terror attack in Brussels on Tuesday, this cartoon by Le Monde illustrator Plantu became a symbol for the support shown by France to their northern neighbours.
After that, however, people in Turkey began sharing this variation:
Many argued that the same level of sympathy and support was not shown for their country following recent attacks on Istanbul and Ankara.
Now, people in Saudi Arabia are sharing a new cartoon depicting a character draped in their flag and asking where sympathy has been for them...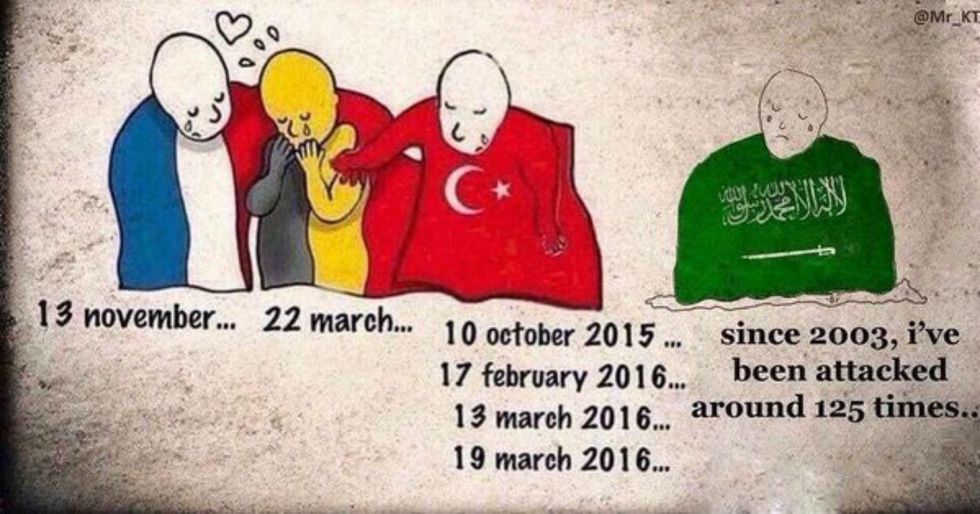 The kingdom has been subject to dozens of suicide bomb attacks in the past decade, a not-completely-comprehensive list of which can be seen here.