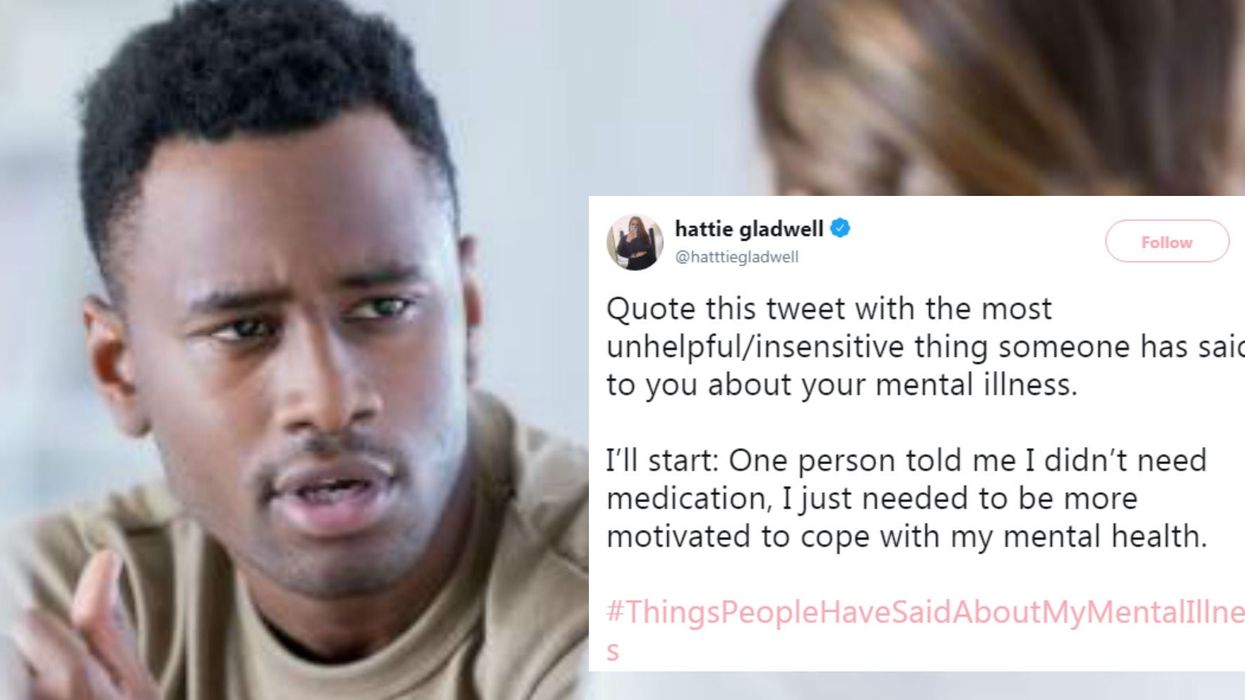 iStock
In the run up to Mental Health Awareness Week (14 to 20 May), people have been discussing the language used to talk about mental illness.
Mixed anxiety and depression is the most common mental disorder in Britain, with 7.8 per cent of people likely to suffer from it, and one adult in six has a common mental disorder.
Much is being done to raise awareness; Transport for London released 'Please offer me a seat' badges to be worn by commuters who require a seat for disorders and illnesses that are not visible. A number of campaigns hope to break down preconceptions and stigma attached to mental health. One such campaign, Time to Change is a:
Growing social movement changing how we all think and act about mental health. Still too many people are made to feel ashamed or isolated because they have a mental health problem but we're here to change that.
They work across a number of areas includes workplaces, schools and in communities.
But there is still much work left to do.
Metro Lifestyle's Hattie Gladwell posed a question to her followers: what's been the most insensitive thing someone's said to you about your mental illness?
People wrote in with stigma and prejudice they were exposed to, and you can read some of their experiences, below.
1.
2.
3.
4.
5.
6.
7.
8.
9.
10.
11.
12.
13.