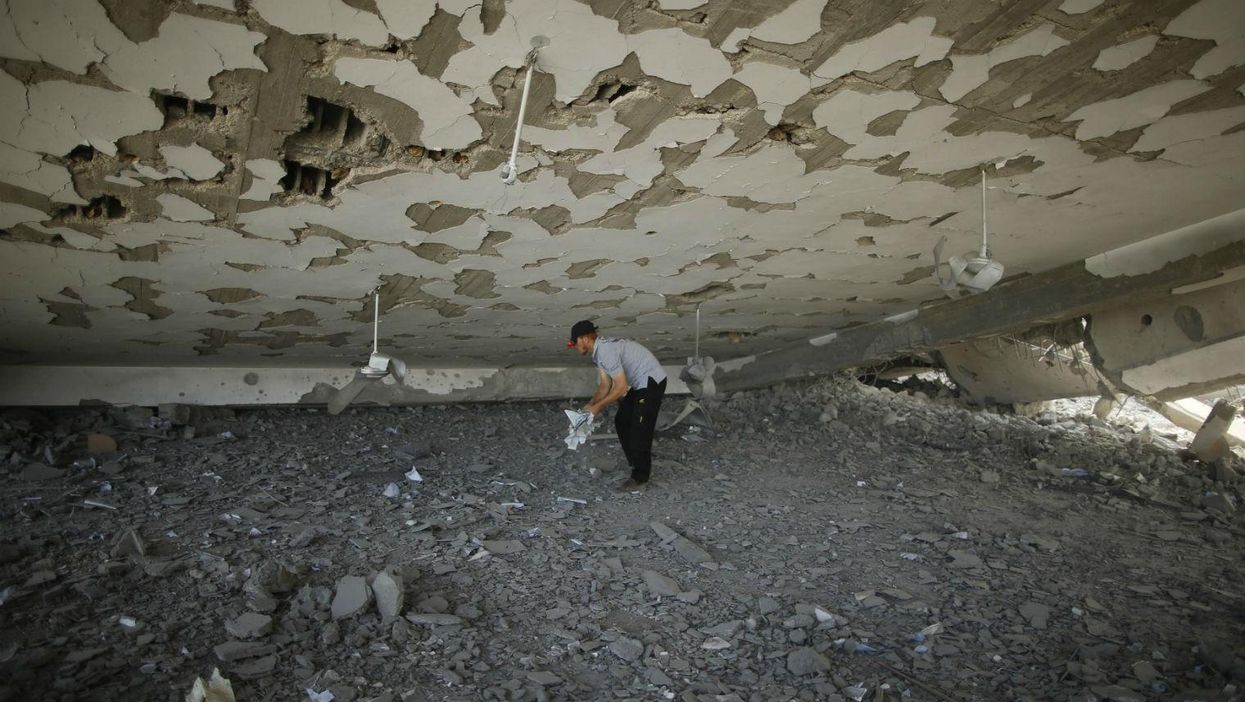 In Beit Hanoun in the northern Gaza Strip, a Palestinian man collects pages of the Koran yesterday from the remains of a mosque that witnesses said was hit by an Israeli air strike.
On Sunday Israel's Prime Minister, Benjamin Netanyahu, warned Palestinian civilians to leave any site where militants are operating, one day after Israel flattened a 13-storey apartment block.
Palestinian health officials say 2,115 people, most of them civilians and more than 400 of them children, have been killed in the Gaza Strip since 8 July, when Israel launched its offensive.
Sixty-four Israeli soldiers and four civilians in Israel have been killed.
More: 'Rubble Bucket Challenge' launched to raise awareness of Gaza's destruction