iStock
If you're a city dweller, then the sad fact is that encounters with homeless people are probably a part of your everyday life.
The truth is, we're all just a few strokes of bad luck away from being in the same position – and I'm sure we can all agree no human being deserves to not know where their next meal is coming from.
A Little Caesars restaurant located in Fargo, North Dakota, put this view into practice after general manager Michelle Lussier started to notice people picking up food from the nearby rubbish bins. Distressed by this, she decided to apply her own solution.
She began to offer fresh slices of pizza inside the store for free, putting up a sign in the window to let the local homeless community know about her new policy.
To the person going through our trash for their next meal, you're a human being and worth more than a meal from a dumpster.

Please come in during operating hours for a couple slices of hot pizza and a cup of water at no charge. No questions asked.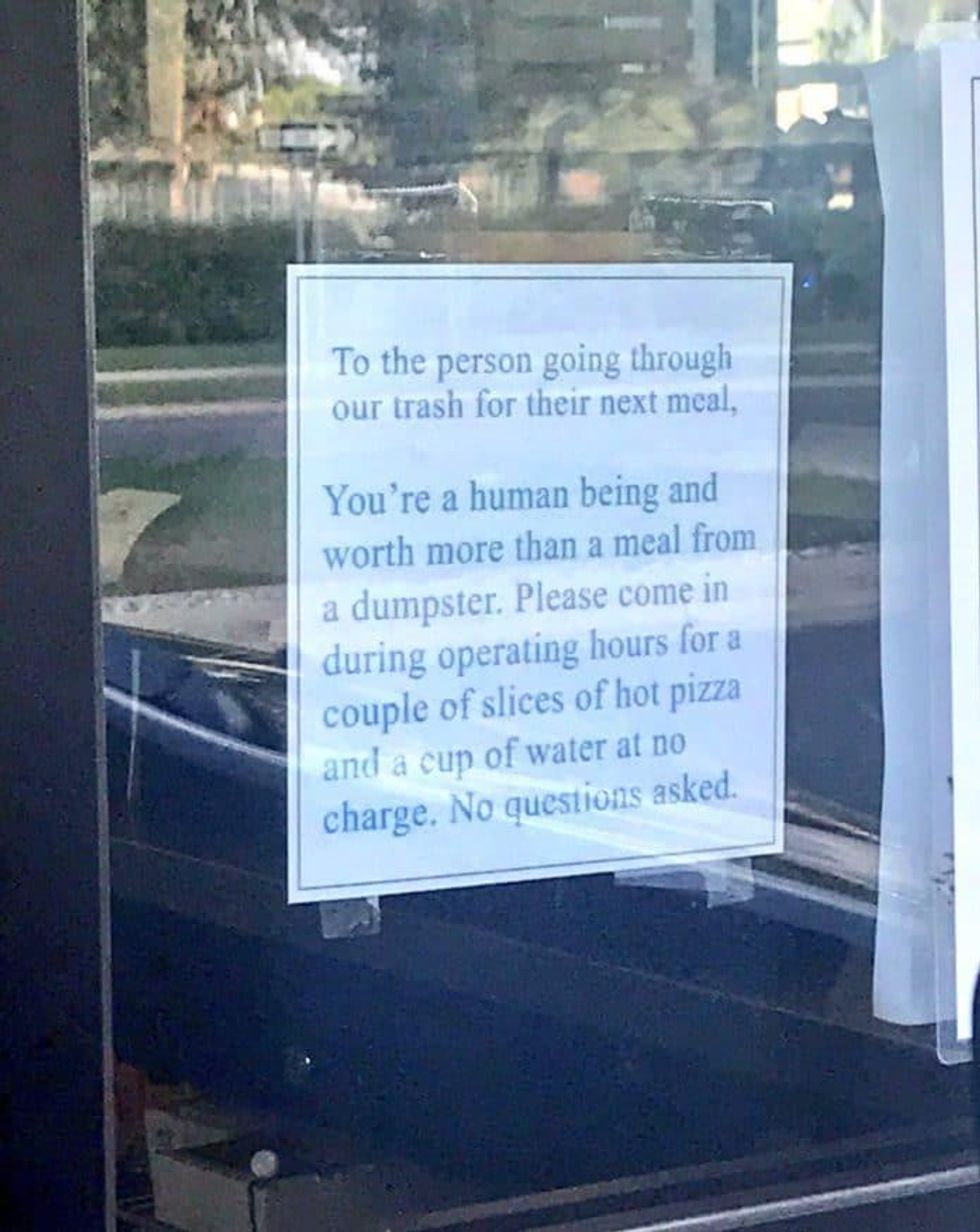 Facebook
After news of the policy went viral, Lussier told local news outlet Valley News Live:
Don't feel embarrassed if you're hungry and you don't want to do what others do, you know stand on the corner for handouts

You feel down about that, you're more than welcome to come here and grab a couple slices.
This particular branch of Little Caesars also donates left over pizza to the homeless too. Because when so much food goes to waste, shouldn't everyone do this? After all, we never know when we might be in the same position.
H/T: vt.co