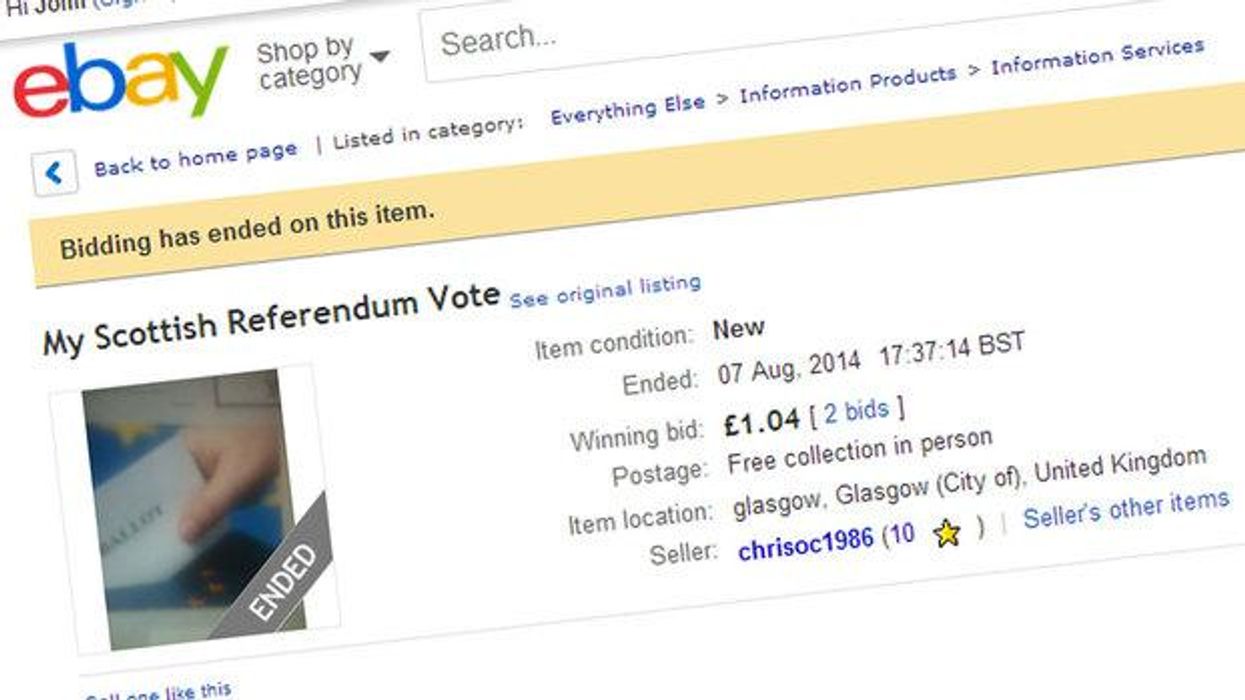 Fears of election fraud have surfaced after reports that a number of people apparently attempted to sell their Scottish independence referendum vote on eBay.
One Glasgow user under the name 'chrisoc1986' was said to have sold their vote for the upcoming referendum for £1.04 after offering buyers a "unique piece of British history", according to STV.
I for one, do not give a flying monkeys about any of this. This could be the deciding vote. Who knows? I am a hard working Scottish citizen with a house, a gorgeous wife and two beautiful kids who are my world.

This vote will not change anything in our lives so I have decided not to vote my opinion but instead..... ONE OF YOURS! Happy Bidding!