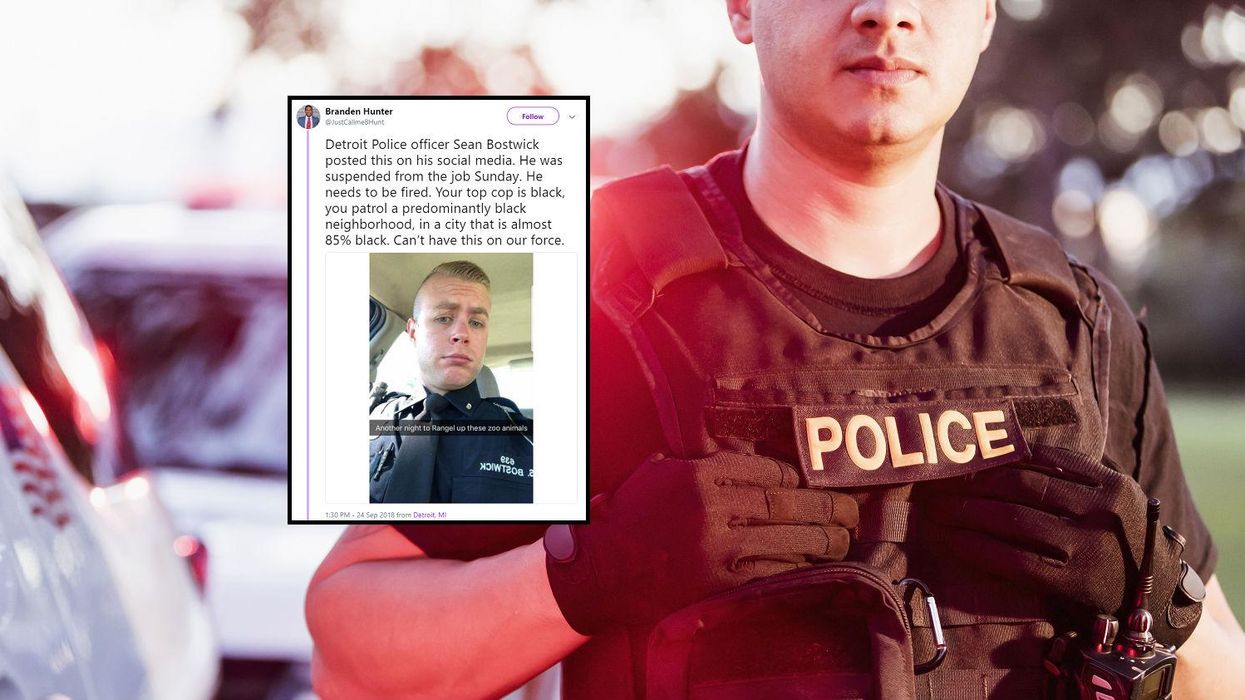 iStock
A police officer was fired after a racially charged Snapchat he posted when viral.
The Detroit Police Department have confirmed that it fired Sean Bostwick, 27, after he posted a photo of himself in his uniform with the caption: 'Another night to Rangel [sic] up these zoo animals.'
Police Chief James Craig said in a news conference that the officer has been fired.
He told the Detroit News:
He was terminated. This is his last day on our payroll. Tomorrow, he will no longer be a Detroit police officer. He is clear on that.
Craig added: '[Bostwick] admitted that he did this. He said he didn't mean it the way it came off.'
I'm shocked and appalled. He did express some remorse, but I certainly advised him, in a very strong way, that this has placed a stain, not just on our department, but on the entire organisation.
People took to the internet to express rage over what they believed to be racial undertones to the post. Detroit is 80 per cent black, according to the most recent census estimates.