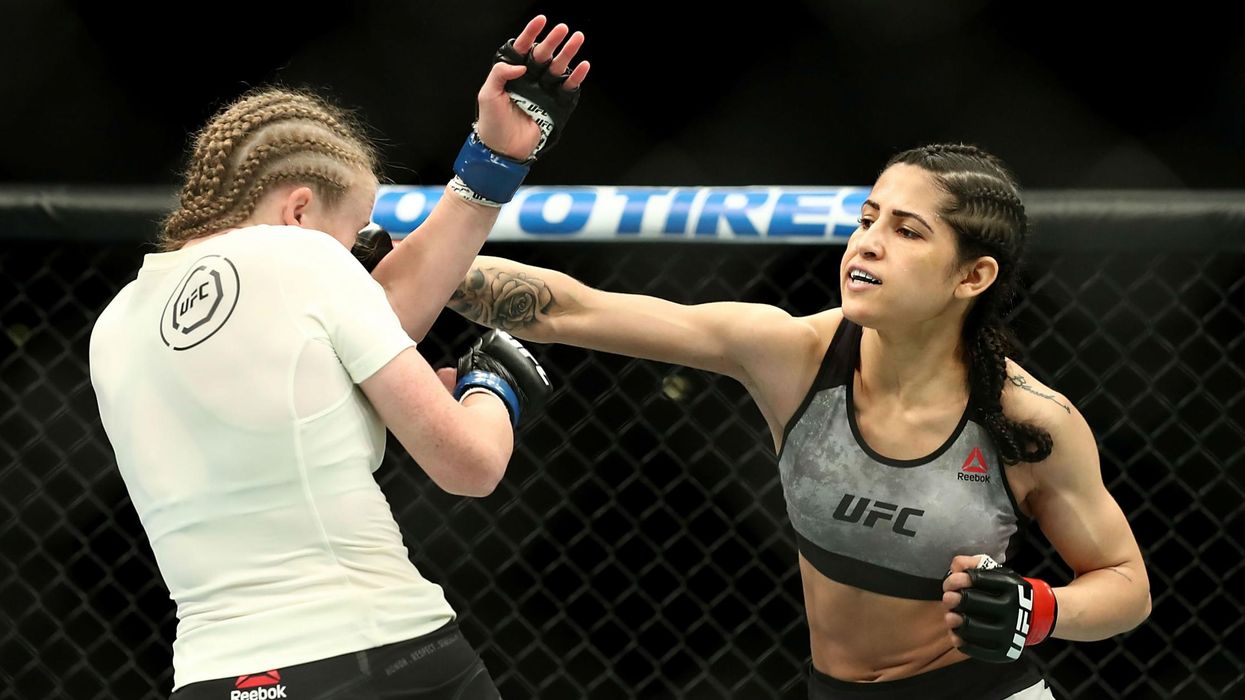 Joe Scarnici/Getty Images
A man who tried to rob a woman of her phone got a unpleasant surprise when that woman turned out to be a UFC mixed martial arts champion.
Polyana Viana, an MMA fighter known in the industry as the 'Iron Lady', was waiting for an Uber in Rio de Janeiro when a man attempted to steal her phone by threatening her with a gun-shaped object.
It didn't go well for him.
The 27-year-old UFC fighter told website MMA Junkie that he had asked her for the time and then demanded her phone.
"He sat next to me," she said.
He asked me the time, I said it, and I saw he wasn't going to leave. So I already moved to put my cell phone in my waist.

And then he said, 'Give me the phone. Don't try to react, because I'm armed.' Then he put his hand over [a gun] but I realised it was too soft.
Viana guessed that if he had a gun, he won't have time to draw it.
And she incapacitated him.
I stood up. I threw two punches and a kick. He fell, then I caught him in a rear-naked choke.
After she beat him up, she sat him down and forced him to wait for the police. Standard.
According to Viana, he asked that she let him go and said he had "just asked for the time".
"I said I wouldn't let go and that I was going to call the police. He said, 'Call the police, then,' because he was scared I was going to beat him up more."
People online applauded Viana for the way she handled a situation that could have potentially gone very badly for her.
Viana said the police arrived, took the man to a medical facility to treat his wounds and finally took him to the police station. That was where she filed a report. Viana reported tenderness in her hands the morning after, but was otherwise unharmed.
And what did she do after her ordeal?
She went home and made dinner.