JET NIJKAMP
Artist Jet Nijkamp has created a series of pastel works that depict President Donald Trump in beautiful dresses.
In February, the Oval Office issued a directive to White House staff that female employees should 'dress like a woman'.
At the time the instruction provoked controversy and was seen by many as 'sexist', but one artist used their indignation to create a brilliant series of pastel drawings.
In her series of drawings, 'Dress Like A Woman' Jet Nijkamp presents the President how he would like his female staff to dress.
Her images are reproduced with permission here on indy100.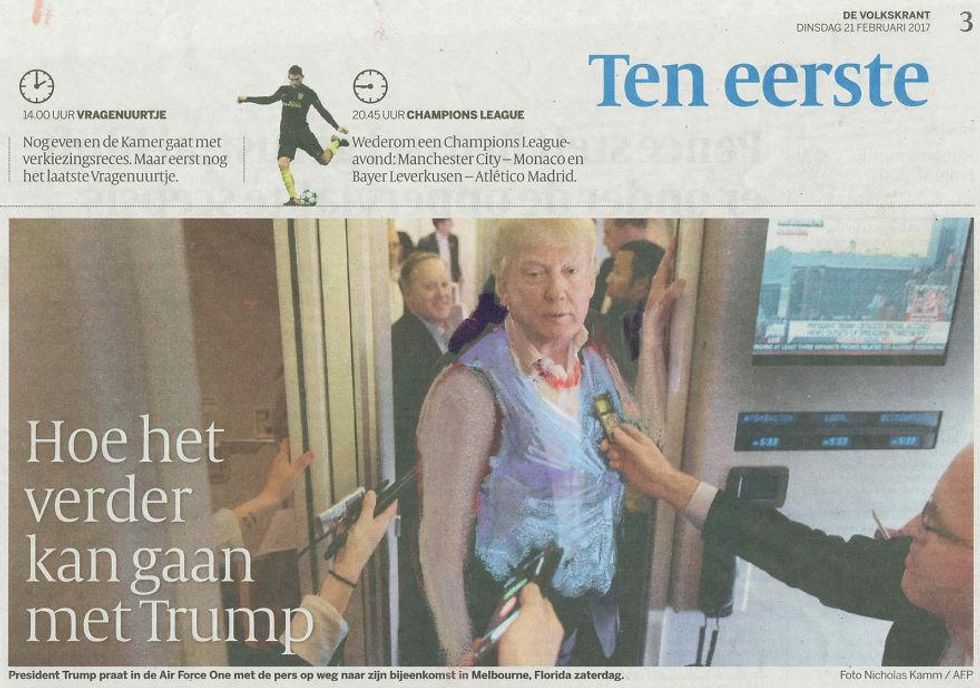 'Dress Like A Woman' Series. Picture: Jet Nijkamp
Yes. Quite.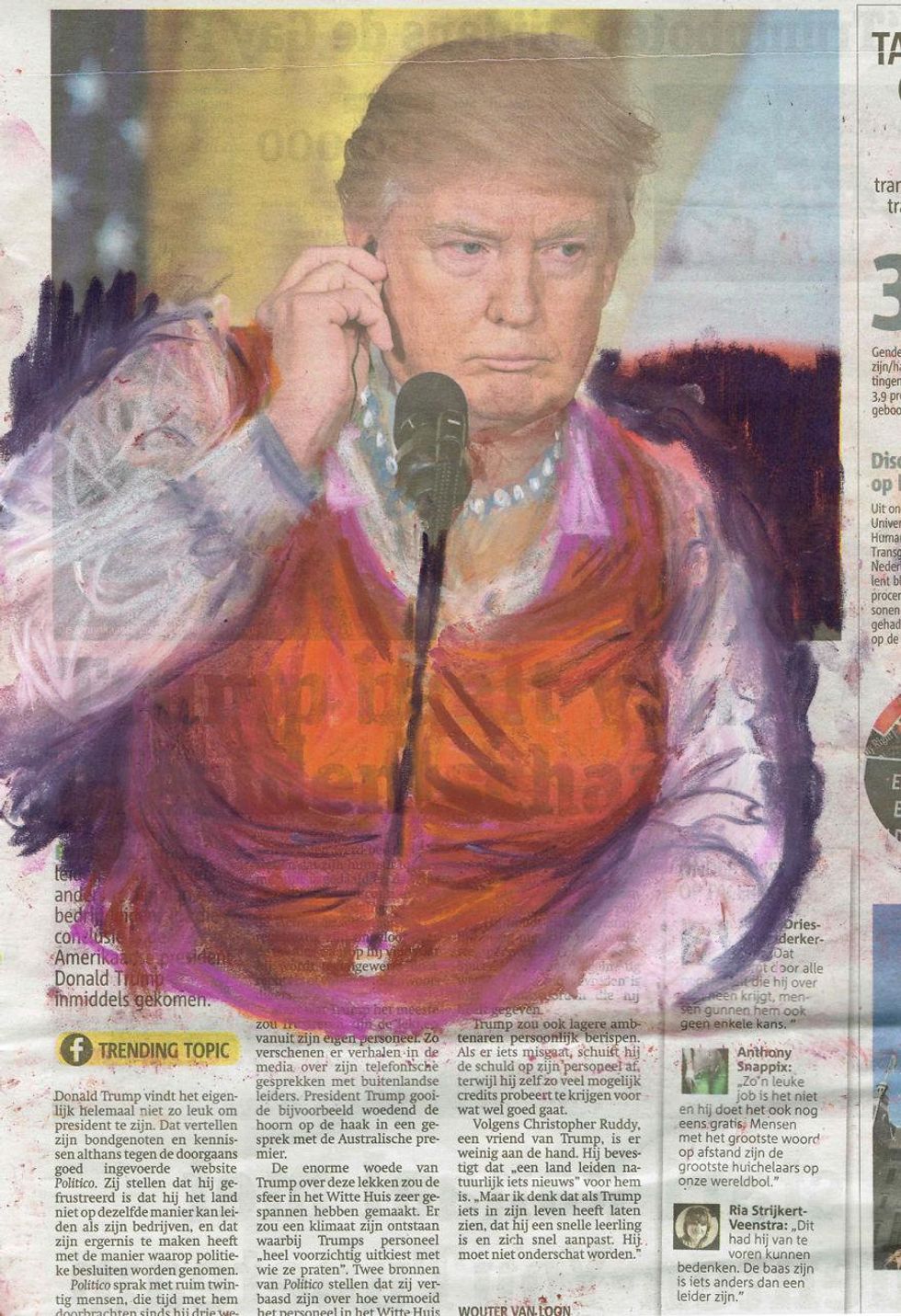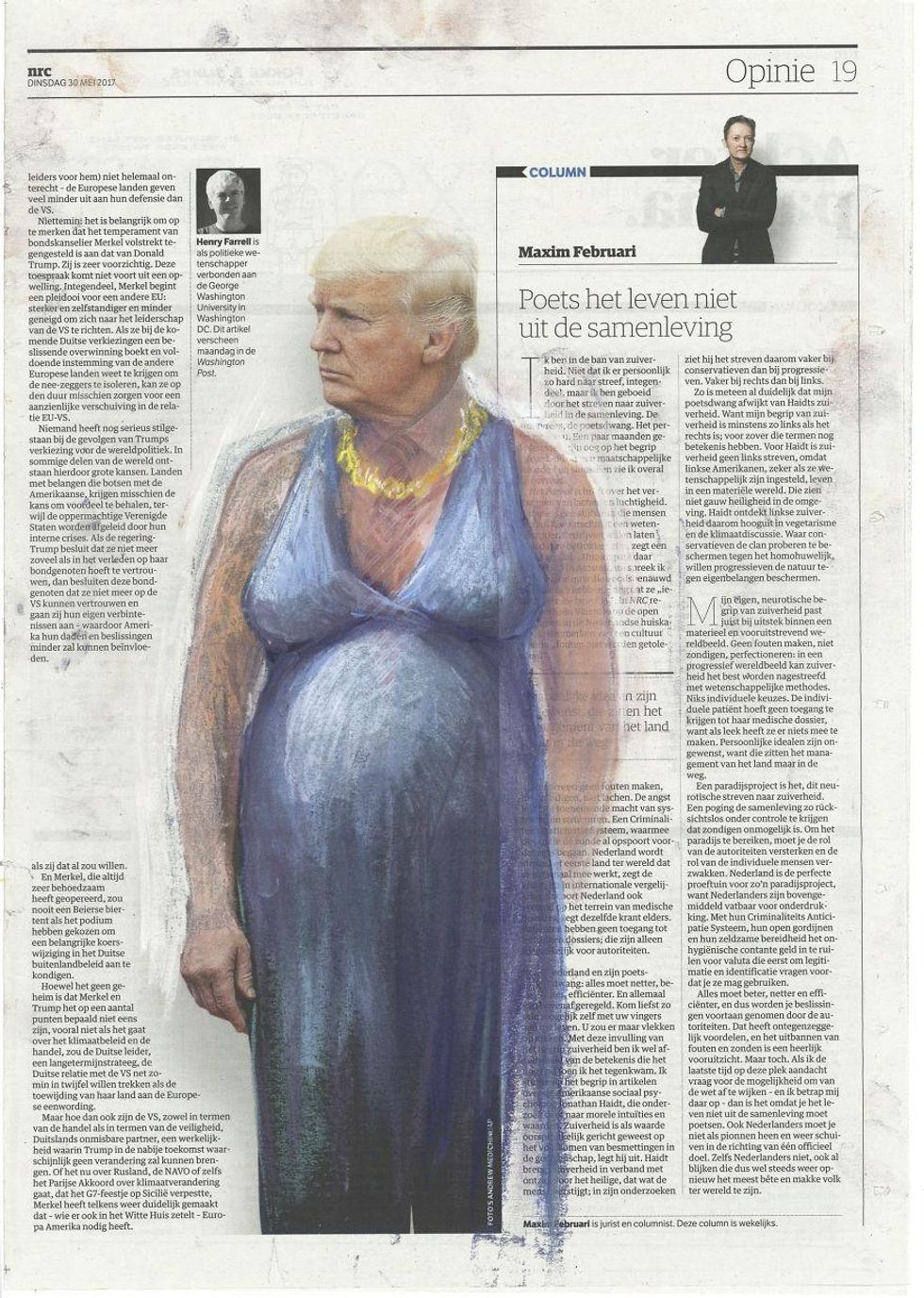 'Unplanned Parenthood'
The first series of the pastels were part of Nasty Woman Exhibition Amsterdam.
Nijkamp was one of almost 200 artists to submit work to the show.
Revenues from the exhibition were contributed to a variety of women's charities, including the She Decides fund, established by Dutch cabinet minister Lilianne Ploumen.
She Decides supports organisations such as planned parenthood.
Writing on Bored Panda, Nijkamp explains:
By selling my Trump-pastels I made Trump contribute to these organisations in spite of his ban on public support for them. Other pastels in the series were sold at the fundraising Nasty Women Exhibition Mexico.
In one of his first actions as President, Donald Trump reversed the 'Mexico City protocol', and cut off foreign aid to clinics which provide or counsel abortion.
Dressed here as a bunny (above), the work invokes the President's appearance in a non-sexual scene of a Playboy video.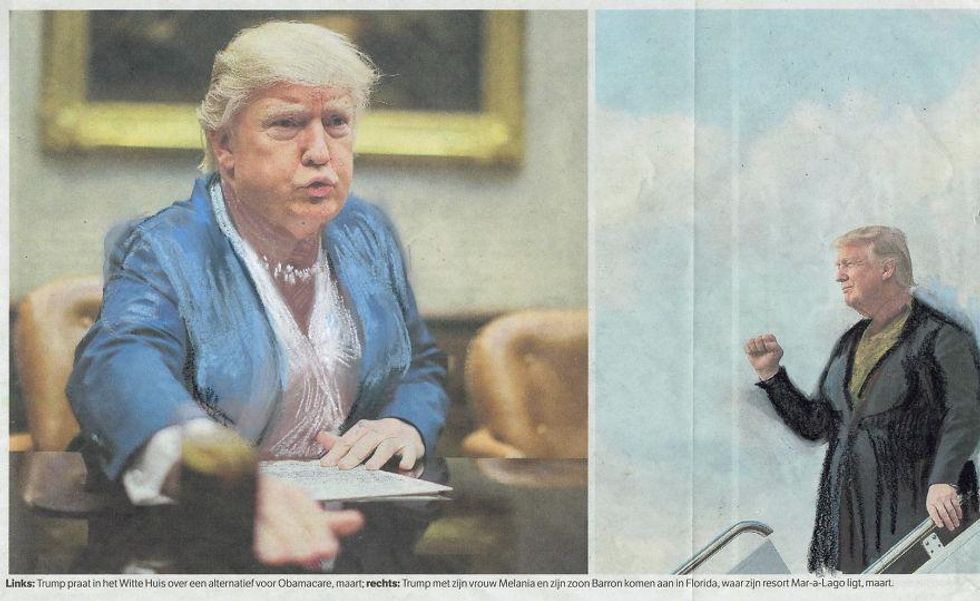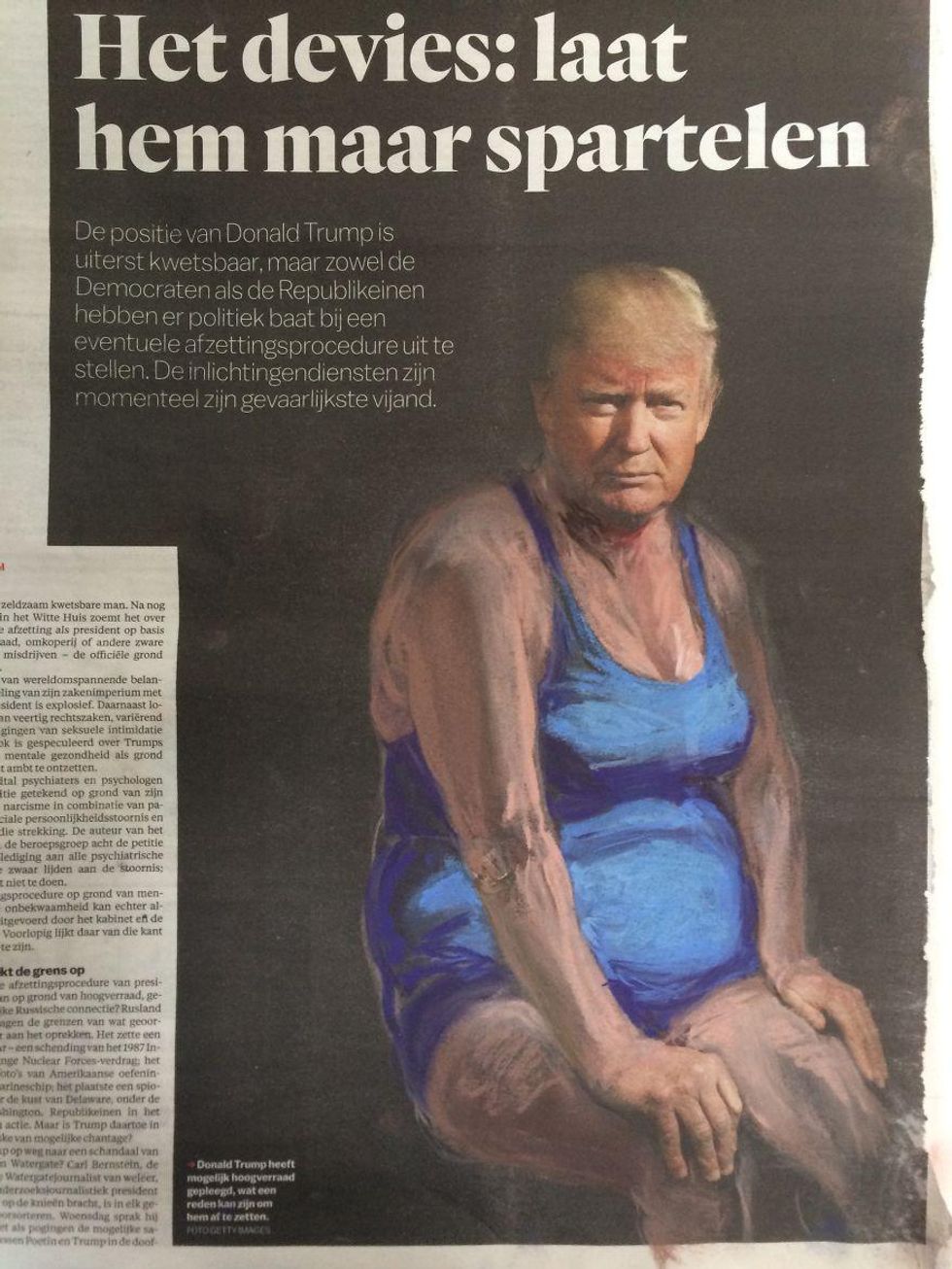 Other world leaders, who also pride themselves on their masculinity, were given a similar 'Degas' treatment.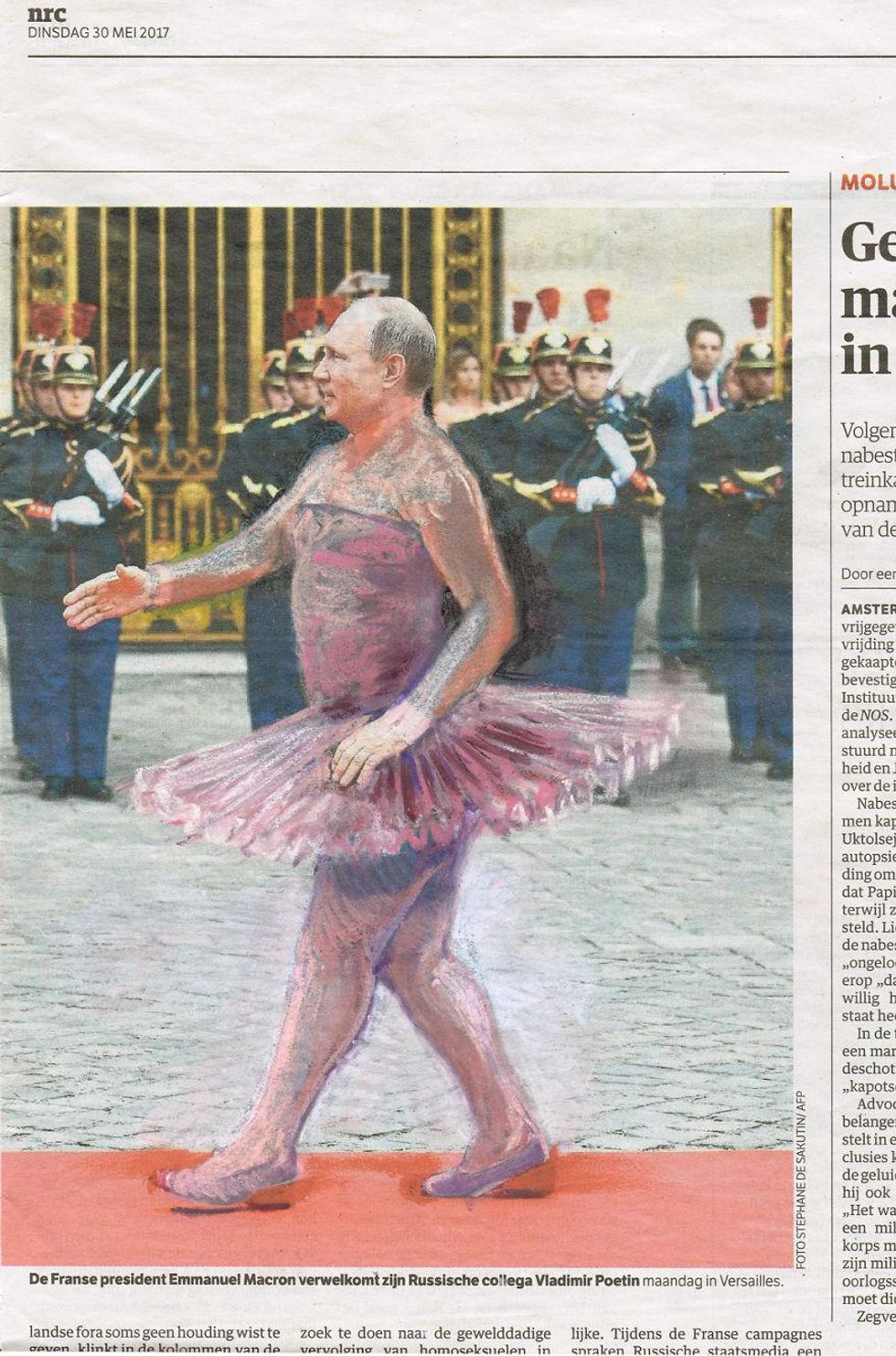 According to her biography, artist Jet Nijkamp also has a PhD as a law historian, and has been a paleographer at the Vatican Archive.