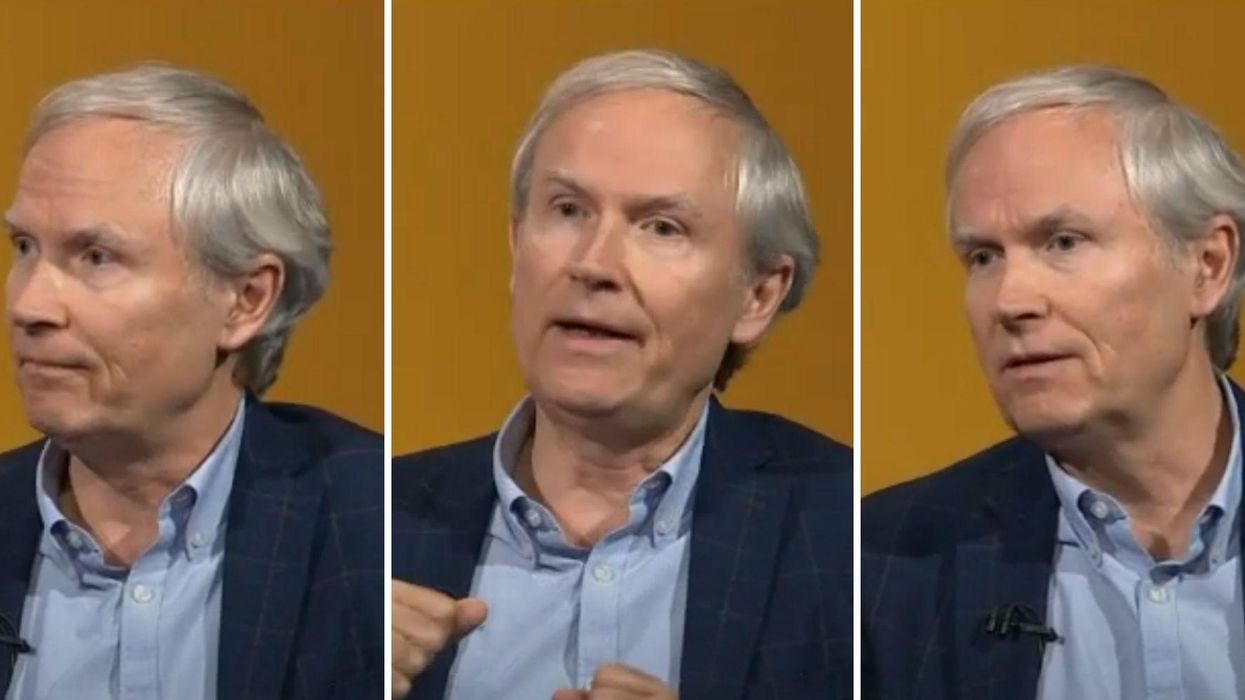 BBC / Twitter
Conspiracy theories around the Covid-19 pandemic have spread far and wide since lockdown measures were put into place.
While it's a common refrain in some circles to claim that something is government propaganda, it's hard to understand why the governments around the world would want to cause untold damage to the global economy and implement lockdown measures.
But that's not been enough to stop some people from saying that this is the case. One of them, Luke Johnson, the former chairman of Pizza Express and Channel 4, claimed that the "pandemic is government propaganda" and that the incoming "double recession" will kill more people than this novel coronavirus itself.
He made this claim during Question Time on the BBC, on Thursday evening of this week. He said that only 350 people under the age of 60 had died, and pointed out that 400 people drown in the UK every year.
He also said:
We have to get things a bit in context. Every death is tragic but believe me we are already in the largest recession for 300 years.
He said he believes we'll see more deaths happening as a result of lockdown than the coronavirus itself.
He went on to point out that the Bank of England has forecast a double recession in the years ahead, and asked whether the UK can handle two million unemployed people in the coming years.
He also said that we don't have a vaccine for AIDS, which he believes is a reason that we should open up the economy again now, rather than waiting for one.
Question Time host Fiona Bruce asked him if he thought the UK should not have gone into lockdown. He said, "Sweden has done alright".
Other guests who were appearing via video-link pointed out that Sweden has an incredibly high death rate, and that the economy and public health are two sides of the same coin.
Bruce also clarified that at least 4,000 people under 65 are thought to have died as a result of this novel coronavirus.
On social media, people pointed out that Johnson was wrong, and asked whether there were any businesses he still owned that they could boycott.
Others also pointed out that Johnson was responsible for the mismanagement of the pastry chain Patisserie Valerie, and that maybe his grasp on numbers wasn't as strong as he may make it out to be.